Earth Day – Upcycled & Recycled Craft Projects

Hey Everybody!  Happy Earth Day!  In celebration of the day I wanted to focus on some of the projects I've done that either upcycle (give a new purpose to something no longer used) or recycle.  I love to find new uses for things so upcycling is one of my favorites!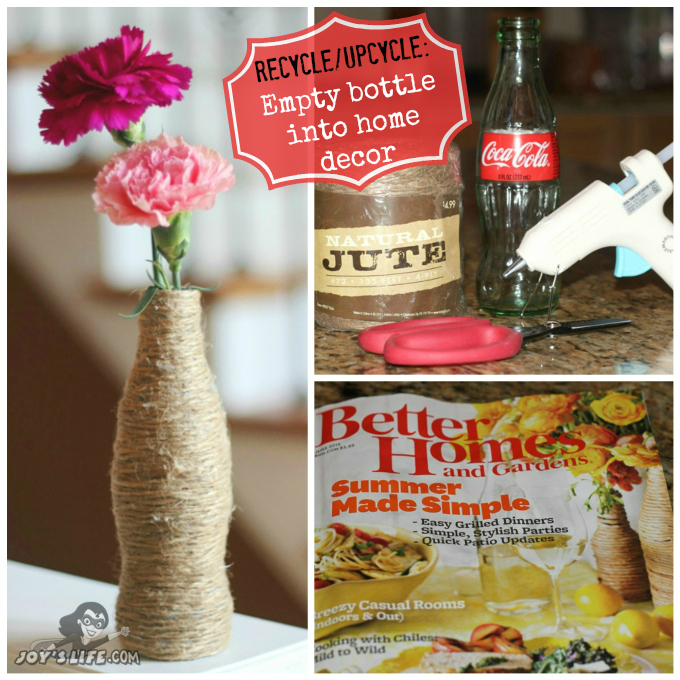 See how I replicated that bottle from the cover of Better Homes and Gardens?  That was a fun makeover.  You can read that tutorial here.
Got ugly or broken lamps?  Me too!  Here's what I did:
I know how to rewire lamps but I just got sick of these.  They no longer fit my decor and their sad little shades where unsalvageable.  They were destined for giveaway or the dump until I gave them a totally  new function!  Here's how I made my own clip-it-up craft organizer.
Still have lamp parts?  I did!  Here's something else I did with them: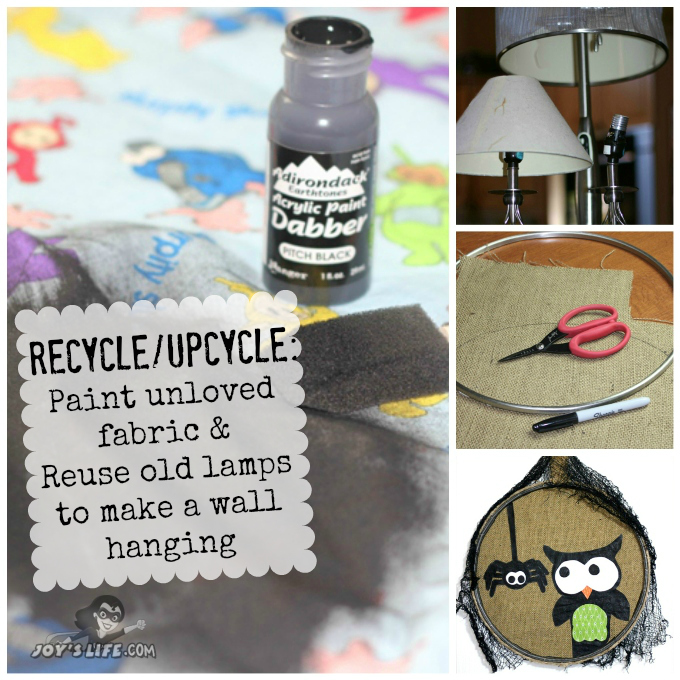 I used part of the lamps to create a frame for this wall hanging that I made.  The best part of this project was when I found a way to turn that hideous Teletubbie fabric into my owl and spider.  Whew.  Here's a tutorial of my owl and spider wall hanging project.
Ever get those fast food drink holders?  They are good candidates for a makeover.
A drink holder becomes…a drink holder?!  Wha?  Well, it's a waaaay better looking drink holder.  This one was for a teen girl's sleepover.  Fun!  You can check that out here.
And now for the best…cereal boxes to reuse for awesomeness!
If you haven't tried using cereal boxes instead of chipboard, you should.  Here's a link to cutting it with your Silhouette Cameo with a mat, without using a mat, cutting with the Cricut and how I used cereal box to make that awesome hamburger mini album.
I've also upcycled a Kleenex box to make a car wash!  Here's the link to that video.
Go get crafty and upcycle!