How to Cut Chipboard or Cereal Box with the Silhouette Cameo
I got a bunch of questions about how to cut chipboard and/or cereal boxes using the Silhouette Cameo after I posted my hamburger mini album the other day.  So, help is on the way!  Da da daaaa!
Here's how it's done: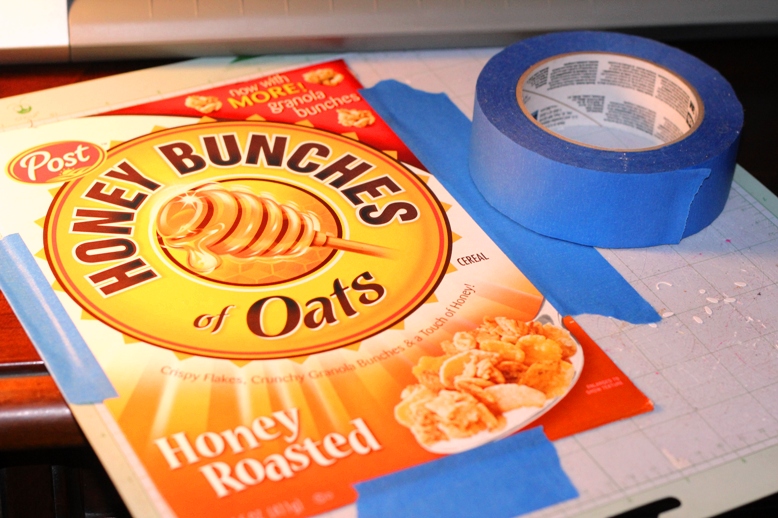 The Silhouette is a great paper cutting machine.  It's not the best for cutting chipboard.  It can do it but you need to use a thin chipboard…like…say…the thickness of a cereal box.  Whaddya know?  I've got a cereal box right here…after I leave the half eaten bag in the pantry.  LOL.
Step 1: Cut your cereal box down (skip this if you've got thin chipboard, no need to cut it down).
Step 2: If your mat isn't sticky you might want to tape the box/chipboard down. I'm using painter's tape. You can use whatever you have on hand.
Can you believe this? Every time I try this machine's suggested settings they are correct! That's very impressive. Not all die cut machines are like that. So…
Step 3: Choose the "Coverstock: Heavy 105lb to 122lb" Silhouette cut setting.
Step 4: Turn your blade to 7.
Did you always know that little ratchet was on your Cameo?  Well, I sure didn't.  Read about what a dork I am aka "There's a ratchet there."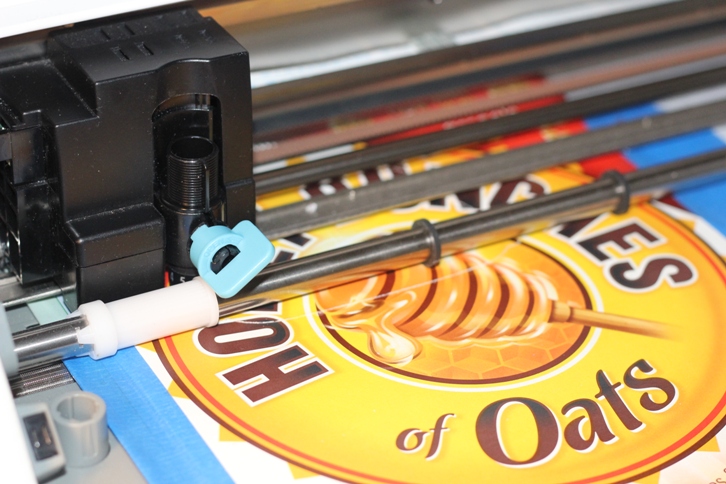 Step 5: Cut.
You're ready! Be brave! Press cut.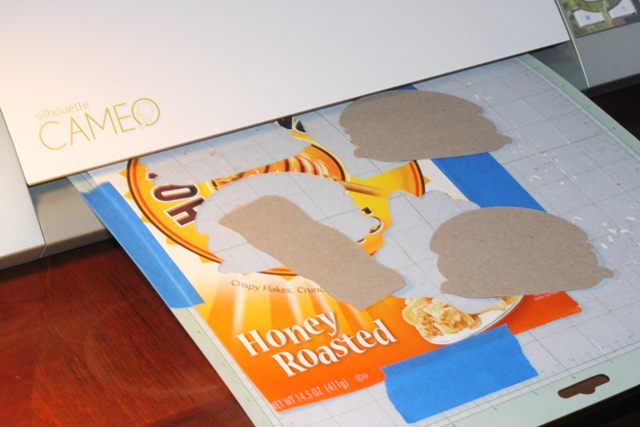 Step 6: Remove your awesome project.
What? It worked? That's crazy! Just kidding. I knew it would work. 😉
Wondering about that mat I'm using?  It's a Cricut mat.  I prefer it over the Silhouette mats and it works with it perfectly.
In this post you saw me cutting out my hamburger mini album.  Here's how it turned out: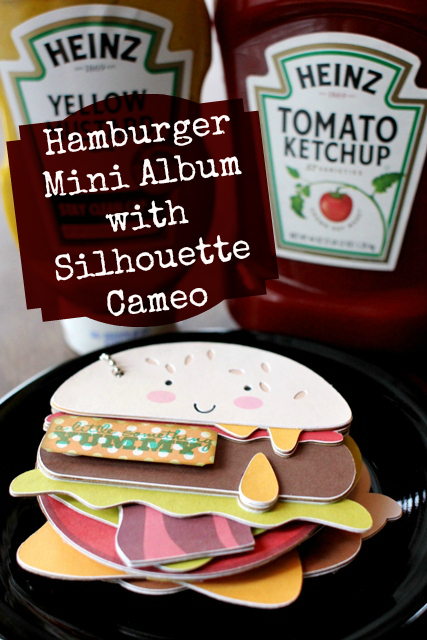 Want to see how it looks opened up?  Take a look at this post to see the whole hamburger project.
I forsee many bags of cereal around the world sitting in kitchens without their boxes.  LOL!
Do you have more Silhouette Cameo questions?  Leave me a comment and I'll try to help.  These Silhouette tutorials might be helpful to you too.
Happy Crafting!