Silhouette Cameo Ratchet Cap Missing? Check the Machine.
There's a new machine out!  Don't miss this post! >>> ** The NEW Silhouette Cameo 3 Compared to the Silhouette Cameo 2 **
Let us glimpse into the Silhouette Cameo and find what secrets it holds: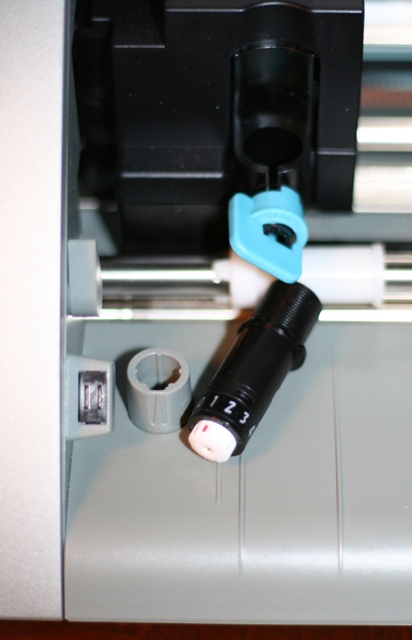 I was so annoyed that I couldn't adjust my Silhouette Cameo Blade because I'd misplaced the stupid grey ratchet cap.  Annoying!!  I was griping and stomping around…hollering into the den to DH about how stupid Silhouette was for making a product that can't easily be adjusted without that dumb grey piece I'd lost.  Basically, I was pitching a little fit.  That's when I looked closer at the Cameo and began to wonder…hmmm…just what is this grey round thing that looks just like the ratchet piece I'd lost?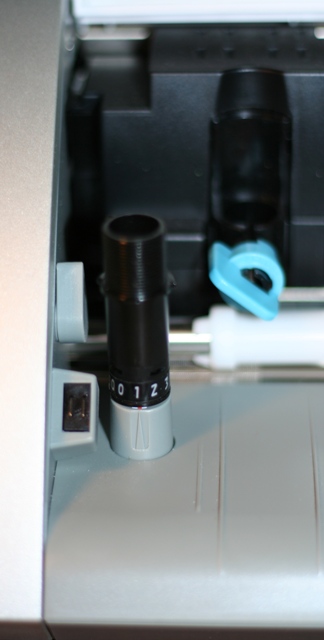 After looking more closely at the machine, I had what I like to call a "DUH moment".  That's a moment where something that's quite apparent to everyone finally becomes obvious to me.  LOL!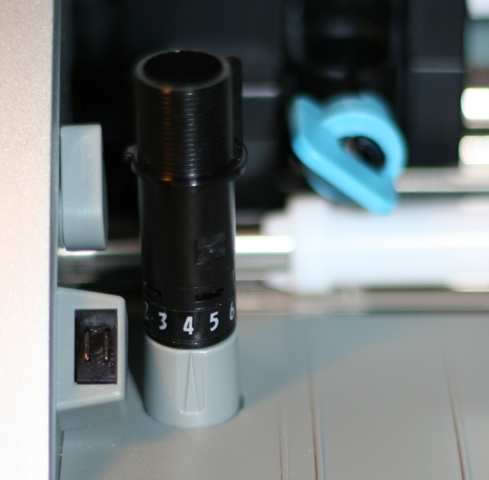 The grey round thing on the inside left of your Cameo IS a ratchet for adjusting the blade.  Just put the blade in there and twist.  Whew.
Dear Silhouette, about calling you stupid…it could have been a slight oversight on my part.  LOL!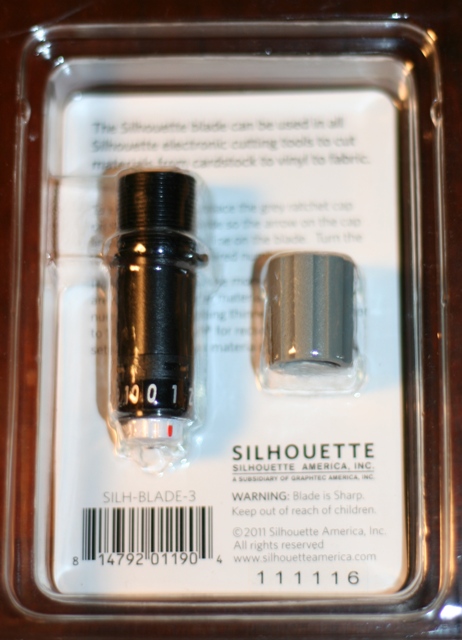 If you buy a replacement blade…I've been through many…then you'll get a ratchet cap in the package.  Now if you lose it, you don't have to worry!  Just use the one on your machine.  Whoopee!  Now, let's just keep that little fit I had earlier between you and me. 😉
See Silhouette Cameo projects here!  Need more Silhouette Tutorials?  Click here.
Wishing You a Fit Free Day!