When I made the You're So Punny stamp set, I thought that this latte love saying would be perfect for a card just like this.  Today it rained all day long.  I call that, "Perfect crafting weather"!  Don't you?  I cranked up my Silhouette Cameo and spent some of that rain time to make this fun card.
I found this coffee cup card on the Silhouette site.  It came with an insert for a gift card but I left that off of mine and just made this a simple greeting card.  Look at that!  Only 3 cuts!  Nice.
Need Silhouette help?  Check out these tutorials!
I used my Cuttlebug to dry emboss the cup holder and the lid.  Embossing makes such a difference to projects.  I love the result when I take the extra minute to do it.  I'm using a 5″X7″ Stripe Embossing folder by Darice. Using a single embossing folder you can vary the embossed results by turning the pieces in different directions.  That's what I did to the holder and the lid.
I bought that raspberry Cuttlebug on HSN a long time ago. I love the way it looks.  They've since come out with the Cuttlebug V2.
Need Help Deciding Between a Cuttlebug and a Big Shot?  Check out this video comparison.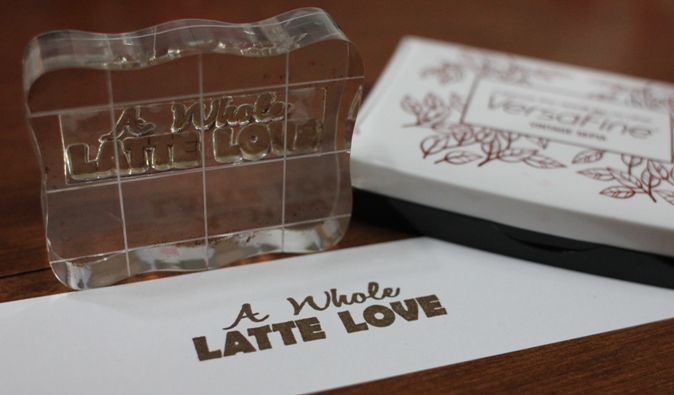 I'm using VersaFine Vintage Sepia ink.  This stamp is from my You're So Punny stamp set.  You can take a look at all of the Joy's Life stamps here.  Don't miss the bundle deals for extra savings!
 This card was so easy to make that I'm going to quickly crank out a few more!
Happy Crafting!