Should I buy a Silhouette Cameo?
Don't miss this new machine >>> ** The NEW Silhouette Cameo 3 Compared to the Silhouette Cameo 2 **

There are other die cut machines and I've tried almost all of them but these are the ones I recommend.
People ask me all the time which die cut machine they should buy.  Well, it really depends on what you want to do.  For example, if you like using a cartridge based system, where you have to buy individual cartridges for the images you want, you'd like a Cricut Expression, Expression 2, Personal or Create.  These days you're also able to buy some individual images from them using their free Cricut Craft Room.  To do that you'll need a computer.  If you don't want to use the Cricut Craft Room, you won't need a computer.  Many people don't want to use a computer with their crafting, so (any Cricut prior to the Cricut Explore) machine is a good option for them.  The Cricut Expression is a great die cut machine.  I've made tons of things with it.  The biggest drawback it has is that you can't use .svg files or any outside software with it.  Did you hear that you could?  Yeah.  That used to be true.  Sadly, it no longer is.  But wait!  (UDATE: You can now use .svg's with the new Cricut Explore.  Here's my review of that machine.)  There are other machines options for you!
Silhouette Cameo, Sizzix Eclips & KNK Zing
***UPDATE: There is a new Silhouette Cameo available.  You can read about it here.
Being able to use .svg and other cut and draw files is what makes the Silhouette Cameo, Sizzix Eclips and KNK Zing better options for me.  I want to be able to use .svg and other files that I buy from different individuals or companies, like Lettering Delights or SVGCuts.  I also want to be able to make my own.  Is that what you want?  You might like one of these machines.  No need to buy a whole cartridge for a single image.  YAY to that!  All three of the machines I've just mentioned can import .svgs (and other file types).  In my opinion, the Sizzix Eclips is the best machine.  It can handle tougher materials than the Cameo.  For those who like cartridges, the Eclips does offer a line of them but you don't ever need them unless you just want them.  If you use the cartridges with it, you don't need a computer.  I always use it with a computer.  Although I have used the cartridges, it's rare that I do.  The Eclips is a solid, well built machine.  It's easier to use than the KNK Zing, which is the sturdiest machine by far.  (Like if you want to cut balsa wood or engrave things, it's your buddy.)  All that being said, I recommend the Silhouette Cameo  due to it's very easy to use software and the ability to easily order from their store.  Most of their files cost .99 and are excellent.  They download seemlessly into the software and you can get back to crafting.  I just dig that simplicity.
Curious about the Sizzix Eclips?  Here's a video I made showing my first impressions of it.  There is a Sizzix Eclips 2 available now.  I have not purchased the 2.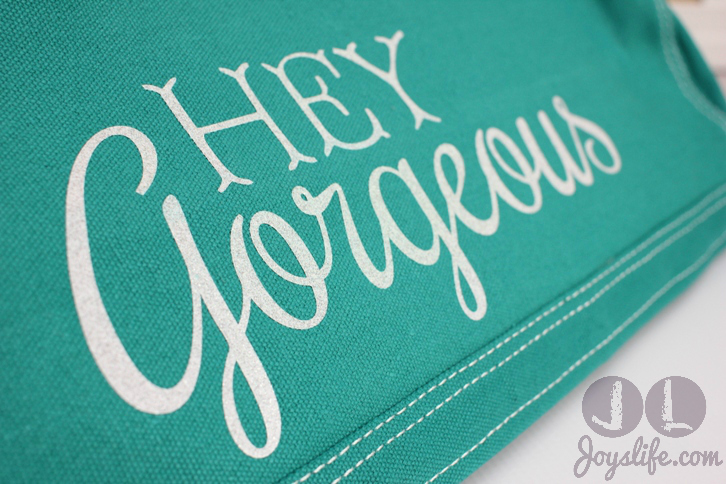 The Silhouette Cameo Software
The Silhouette Cameo comes with the basic Silhouette Studio software.  It's very easy to use and makes buying from the Silhouette store a breeze.  There's one drawback.  If you want to import .svg files from places other than the Silhouette Store, which most people do, you'll need about $50 to upgrade to the Silhouette Studio Designer Edition.  I think that that should be part of the software anyway but it's not.  Fork over $50 (or less if you can find a deal somewhere) if you want that ability + a few more.  Here is a comparison between the Silhouette Studio vs. Silhouette Studio Designer edition according to Silhouette America themselves.
Check out my Silhouette Tutorials!  Read about the newly released (2014) Silhouette Cameo here.
NEW!!  Want to use Adobe Illustrator® or CorelDRAW® with your Silhouette Cameo?  You can!
Silhouette Connect™ gives you the ability to send projects you've designed in Adobe Illustrator® or CorelDRAW® straight to your Silhouette electronic cutting tool with no need to convert them to a Silhouette Studio® compatible format.
This Software Also Works With the Cameo
  The Silhouette Studio software is not the only software that will work with the Cameo.  It also works with Make the Cut (MTC), Sure Cuts A Lot (SCAL), and Artistic Suite V6.0.  You can try out MTC and SCAL for free and see if you like it.  Until you purchase it, it will cut with a line through your design.  The Artistic Suite software is very expensive.  It also works with embroidery machines so it's a cool two for one piece of software.  Embroidery machine software prices are much higher than what you might be used to seeing if you don't sew.  If you do sew or you're looking to be able to do both, consider Artistic Suite V6.O.
NEW!!  Want to scan something, like a stamped image, into your Cameo and have it cut around it? PixScan mat!
I bought one but haven't tried it yet.  According to Silhouette, the new PixScan mat can help your machine cut precisely around a printed design or position cut lines in a specific location on your material.  It can make your hand-drawn sketches and lettering cut, digitize fabric patterns,  digitize your stamp collection into corresponding cut files and more!  All you do is place your material on the PixScan mat and take a picture of the mat with your material on it.  You can use your phone, a scanner or a camera to take the photo.  Import your image into Silhouette Studio and add cut lines.  It's sounds pretty cool!
Don't have a Cameo but want to check it out?  You should download the software.  It's free to download but will only cut with a Cameo.  You can download it for FREE here and see what you think.
The Boring Stuff – Warranty & Contacting Silhouette
Curious what the warranty covers?  Here's a link to that.  Need to contact Silhouette?  They're open Monday through Friday, 7am to 5pm US Mountain time.  Here's how to reach them.
How big is this machine compared to the SD and the Cricut Expression 2?
How does the Silhouette stack up to the SD and the Cricut in size?  Like this.
These are just my opinions based on my years using these die cut machines.  I hope this helped you!
Happy Crafting!