My Top 5 Favorite Christmas Projects
I'm in the middle of working on a few projects right now but before too much of December gets away from me, I wanted to revisit my top five favorite Christmas projects that I've made.  Here they are in no particular order.  I hope you enjoy seeing them again and that they inspire you to make something for the season!
I truly enjoyed making these cards and matching felt ornaments last year.  I made more and hung them on my tree.  I love being able to enjoy these cute characters in card and felt form.  Here's the original post that will explain how I made them using Lettering Delights' Nancy Kubo files and Joy's Life stamps.
This paint and vinyl wood block is among one of my favorite additions to my holiday mantel!  It's funny, cute and just small enough to keep from overshadowing the real reason for the season.  Check out the whole post here.  In the crafty world, vinyl is my first love.  I even made a whole DVD about using vinyl with the Cricut.  All the techniques I teach in the DVD can be used no matter what die cut machine you're using.  You can check out my Cricut Vinylology DVD in my Store.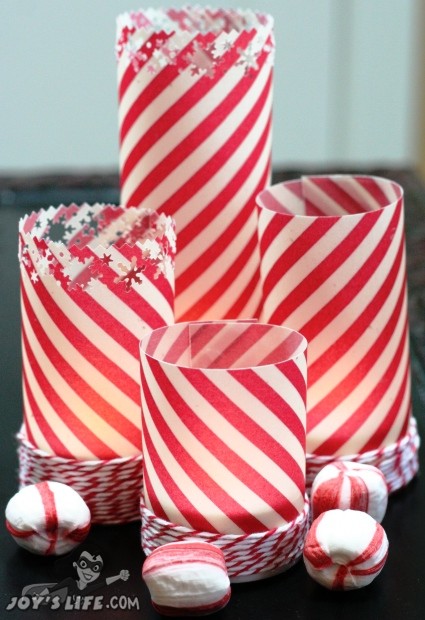 You want easy?  Here it is!  Printed vellum wrapped around tealights.  Here's how I made them.  I made these two years ago and they're still looking good!
This is one of my favorite projects because it is something that I use all the time.  Between you and me, I never even put these Christmas tiles away.  You can find me using these coasters year round.  Here's how I made them.  I've also made these football and butterfly ones and most recently this one for Halloween.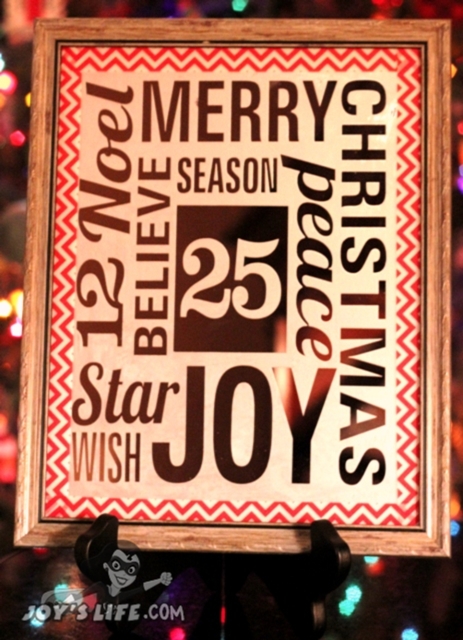 Well, that captions says it all.  Got a dollar and some etching cream?  You can make this!  Here's how I made it.  I made it last year and was happy to put it back on our mantel yesterday.  I love to make things that can be brought out for each season!
I hope this gives you some fun ideas for the holidays!
For more crafty inspiration, follow me on Pinterest!