Burlap and Paper Wall Art from 12×12 Kraft Boxes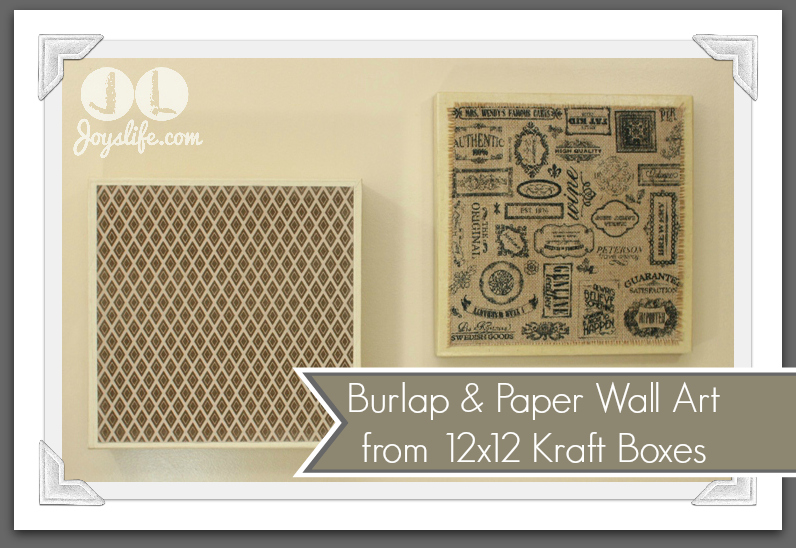 Have you ever opened up a paper pack and thought, "That's not just paper, that's art."?  Well, that's what happened to me when I opened up SEI's Chalet paper pack.  That plus the Yesteryear Printed Burlap were all I needed to get started with my newest crafty adventure, creating wall art for my craft room!
 This project is quick, easy and inexpensive.  My "canvas" is a 12″ x 12″ kraft storage box that I got from my local craft store.  I simply took the top off and am using both the top and bottom of the box for my project.  I like that the varying depths add interest to my wall.
I'm using Antique Matte Mod Podge to adhere the Yesteryear Printed Burlap to the box.  Regular Mod Podge works fine for this too.
Cover the box with Mod Podge.  Place the burlap over the Mod Podged area.
Cover the burlap with Mod Podge and let dry.  Easy!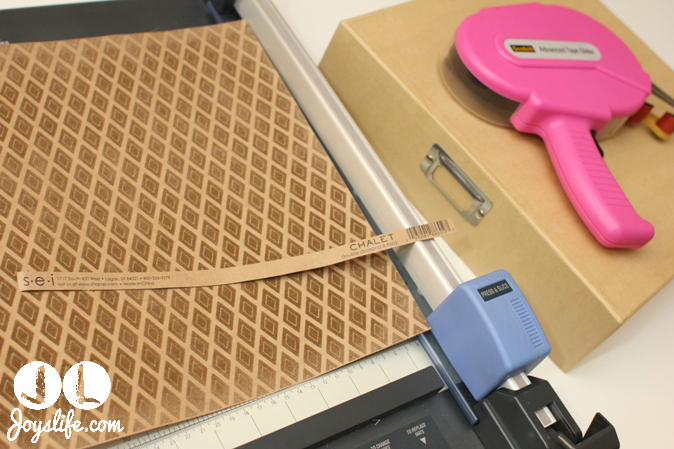 Even easier?  After trimming off the informational edge of the Chalet Black Diamond flocked paper, I simply glued it to the box using my ATG gun.  So simple!
I used thumbtacks to hold the boxes in place.  Consider turning the deeper side of the box toward the room and creating a shadowbox design.  That would be cool!
I love looking at these lovely designs and adore having some awesome wall art in my craft room now!  I even bought another box and created more wall art using this camera iron on.  You can see it in progress on my Instagram account.  Check it out!
Happy Crafting!