Extra Naughty or Nice Sugar Free Gum Gifts
I am a member of the Collective Bias® Social Fabric® Community. This shop has been compensated as part of a social shopper amplification for Collective Bias and it's advertiser. #GiveExtraGum #shop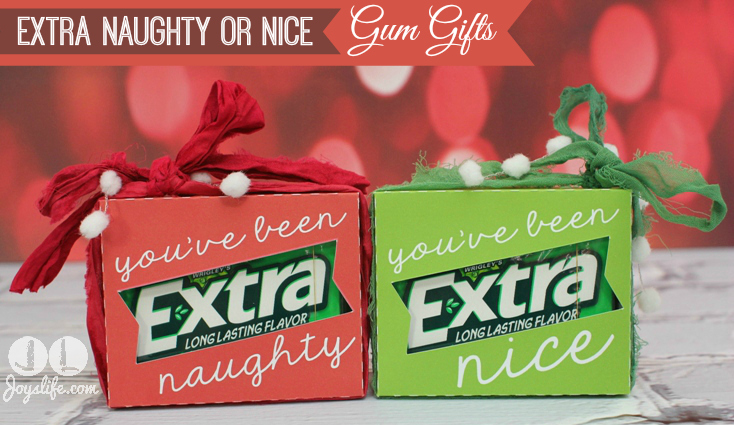 With Christmas rounding the corner, it's so important to make plans to give the special people in your life those Extra fun stocking stuffers and gifts!  I think these gum gifts are perfect for family and friends.  Plus, no worries about giving them to the kiddos because they are sugar free!  YAY!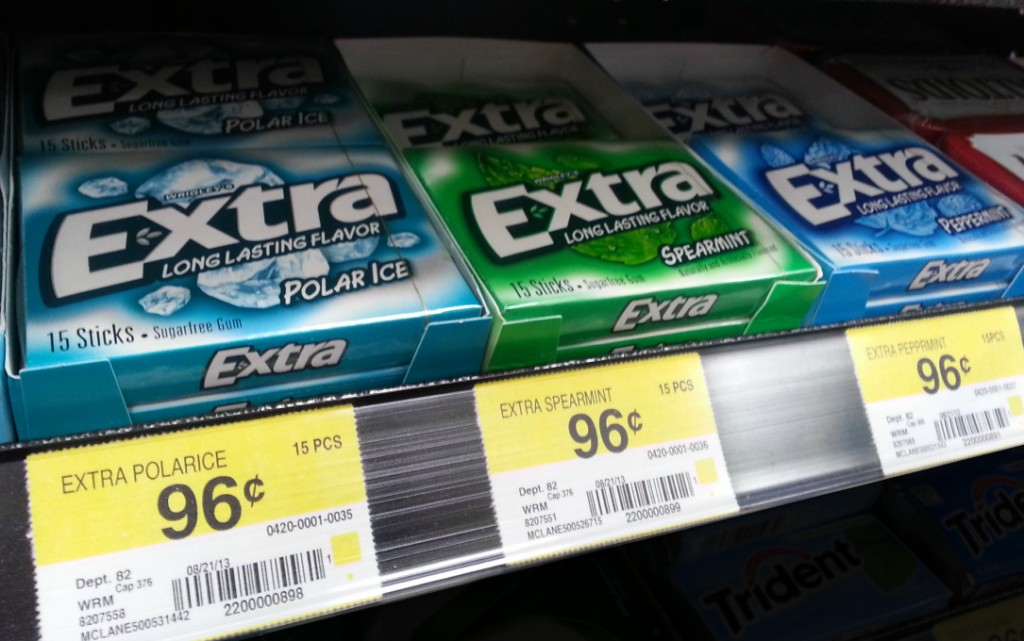 I found Extra Gum at my local Wal-Mart at the checkout.  I had the best experience there that day too.  I couldn't find a hand basket and I asked a young man where they were.  He told me they were across the store and started heading in that direction.  I started following him and he told me I could wait there and he'd bring it back to me, which he did.  So nice!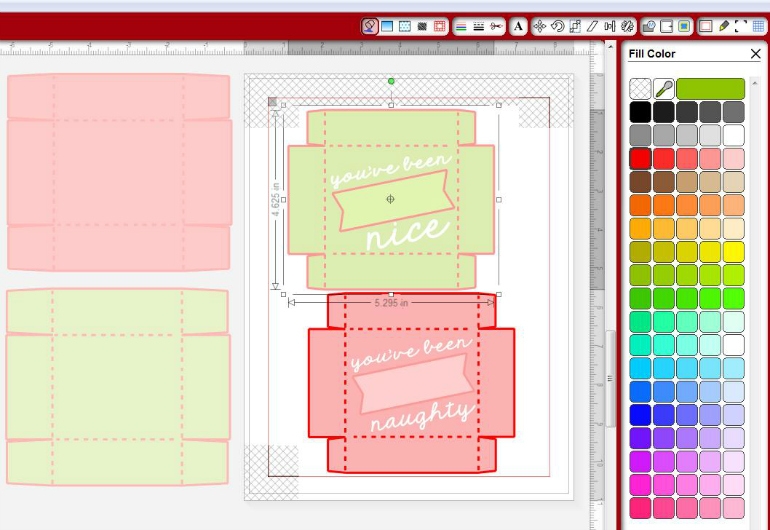 Once I was home with all my Extra gum, I simply altered a box shape in my Silhouette Studio software.  You can use any box, just shrink it to about 5 inches.  The exact sizes I used for this box were:  Base – 5.075″ x 5.760″, Top – 4.625″ x 5.295″.  Add any banner type shape or rectangle to the middle of the lid and set it to cut so that the word "Extra" can show through from the gum box.  That shape needs to be 1″ x 3″.  My box holds two packs of Extra gum.
I kept this project super simple by using the print and cut features of the Silhouette.  I wrote my message on the box, added color to everything and just printed and cut.  Easy!  Need help with that?  Here's a video and here's a written post.  More help?  No problemo.  Check out my Silhouette tutorials.
I glued all the tabs together and my box was assembled!  Woo hoo!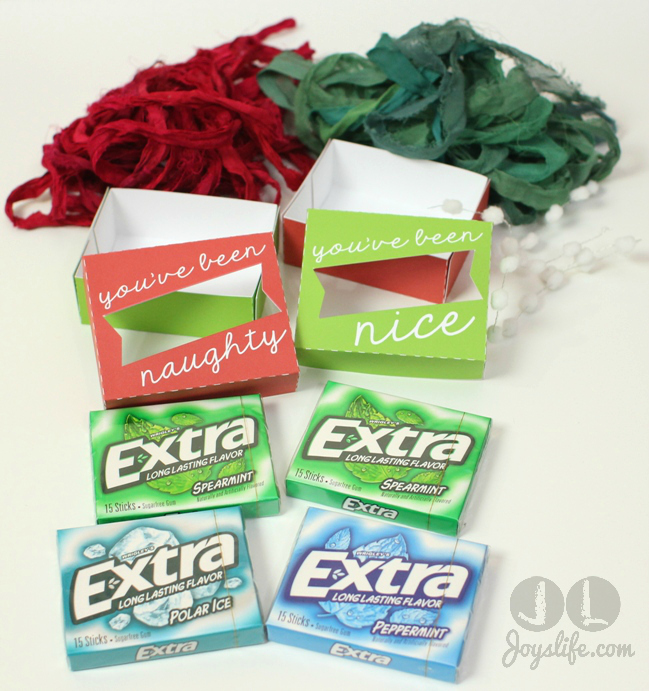 Now, the only thing left to do is decide which gum to add to each box.  I decided to put the Spearmint Extra gum in the front because the green best matched my box.  Since everyone in my family loves all the flavors, I put Polar Ice behind one Spearmint and Peppermint behind the other.  I tied ribbon around the boxes and was all done.
I love the way these turned out!  They're a super fun gift to keep on hand for last minute thank you gifts as well as stocking stuffers.
Here's one for that friend, husband or child with a sense of humor!  I bet we all need both boxes! 😉  LOL!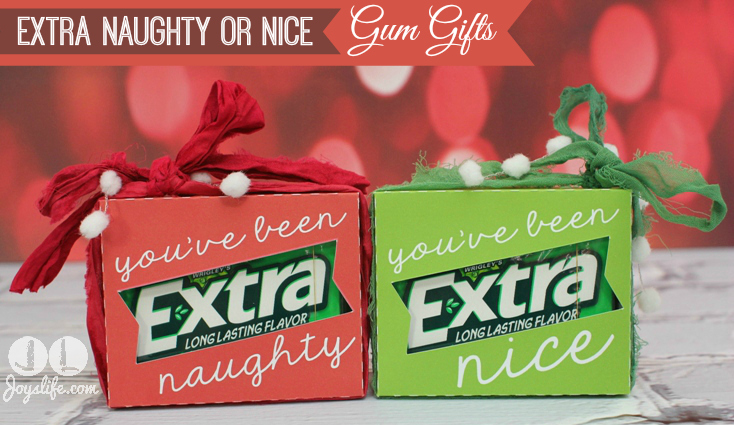 Extra Happy Holidays!