Silhouette Snowman Family Sketch Card & Give Away

Don't miss the Give Away at the bottom of this post! 🙂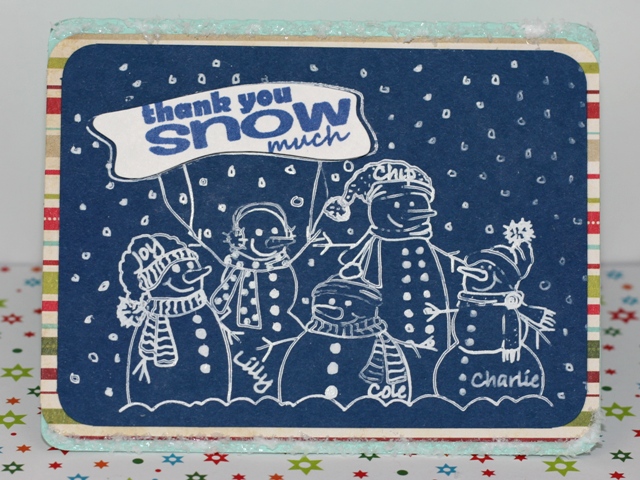 Did you know that you can draw with your Silhouette?  You can!  Yes, there are Silhouette Sketch pens but there are other options that can broaden your drawing choices to markers, regular ball point pens, gel pens and glue pens (for use with glitter, flock, etc).  Today, I'm using Amy Chomas' Silhouette marker holder along with a Signo Uni-ball white gel pen
to create this cute card.
I downloaded this snowman sketch image from the Silhouette Store.  I did make some changes to it though.  It used to say Merry Christmas at the top but I decided to delete that part and add the sign for my snowdaughter to hold.  I also added names to each of the snow peeps.  You can make certain things draw or not draw by selecting them and clicking "no cut".  That's what you're seeing in the area on the right of the snow family drawing.
Cool, but how do you make it draw, you ask?  Well, you insert the pen or marker holder and when you're ready to draw you select the Silhouette Sketch pen function in your Silhouette software.  It's basically the same process as cutting but because you have a pen or marker holder instead of the blade, it will draw instead of cut.  Sweet!
Some of my Facebook friends convinced me that investing in Flower Soft would be a good idea, so I bought some in Polar White
and used it (along with the Flower Soft glue) to make some snow on the top and bottom of this card.  You know I hate using glitter due to mess, right?  Well, Flower Soft is my pretty, new crafting BFF because it's fun and easy to clean up.  Flower Soft isn't a kind of glitter though, it's a fluffy, non sticky substance that helps add color and dimension to things.  I'm also using the "thank you snow much" stamp from Joy's Life Wintery Puns stamps.  Perfect for an after Christmas "thank you" card!
A Great Give Away!!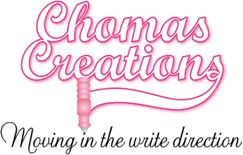 Would you like to try an adjustable pen or marker holder for your Silhouette OR Cricut?  Amy has them for either machine! 🙂  Just leave me a comment telling me what you would make with a Chomas Creations adjustable holder.  I'll use Random.org to choose a winner on December 27.
We Have a Winner:
julied says:
DECEMBER 20, 2011 AT 12:39 PM
Very cool! I've never tried writing with my cricut but would love to try. I like the idea of writing text like the names on your card with the pens!
WOO HOO a COUPON!!!
Can't wait to see who wins?  Want to buy one now?  Amy made a coupon just for Joy's Life friends!  You can go to Chomas Creations Store and checkout using the code: joyslife10 and save 10% off your entire purchase!  YAY!  I heart a coupon!
Have a Crafty Day!