Rustic Washi Tape Christmas Tree Tag with Faber Castell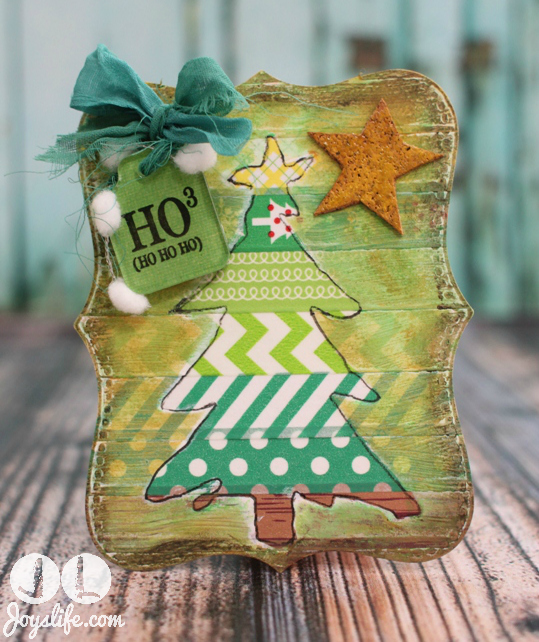 This technique is super fun! You can create a wood paneled look to your projects by covering them with Washi Tape and simply adding Gesso and Gelatos.  Let me show you how!
Grab some Gesso, washi tape, chipboard and a foam brush.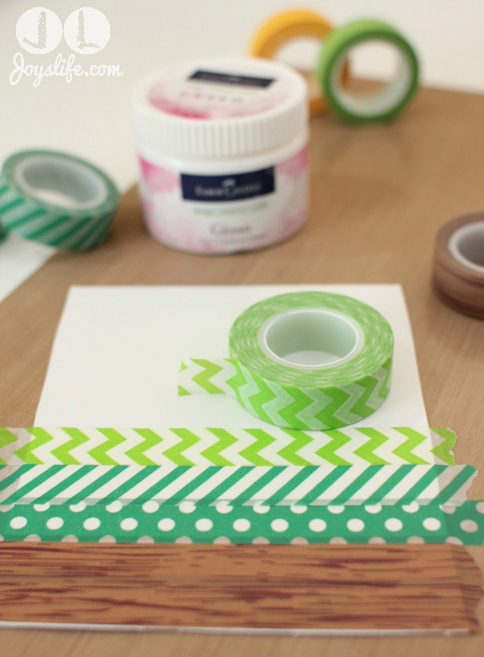 Cover the chipboard with washi tape.  I decided to layer mine starting with a wood grain at the bottom because I planned on putting the base of the Christmas tree there.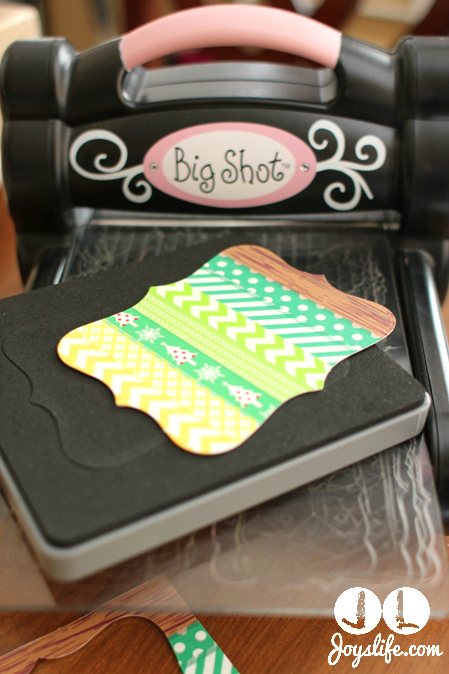 After you've covered your chipboard with the Washi Tape, cut it in the shape you prefer. I'm running mine through a manual die cut machine, the Sizzix Big Shot, using a shape die that I like.
I cut a Christmas tree shape out of a piece of cardstock and used removable Glue Dots to stick the paper tree in the center of my Washi covered chipboard.  The tree keeps that area covered while I paint the rest of the tag in Gesso.
After the Gesso has dried, color directly onto the tag using Gelatos.  I used my fingers and smudged the Gelatos until I was happy with the result.  Once you're happy with the way your tag looks, carefully remove the tree.
I didn't think my tree stood out enough, so I outlined it using a medium Pitt Artist Pen in black.
I stamped the HO3 image, from the Joy's Life Oh Christmas Puns stamps, onto a piece of cardstock and used Glaze to adhere an acrylic tag to it.  After it dried, I cut the paper to fit the tag.  So cute!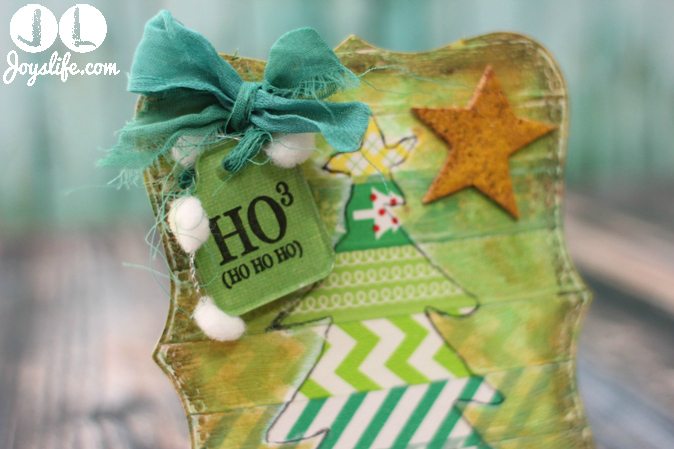 This cool tag is using Joy's Life Oh Christmas Pun stamps!
I punched a few holes in the tag, using my Crop a Dile, and added ribbon to hold my HO3 acrylic tag.  I thought the design still needed something so I cut a star out of cork.  I smudged the cork with a Banana Gelato and adhered it using Glaze.  I also put Glaze on the front of the star to give it a bit of shine.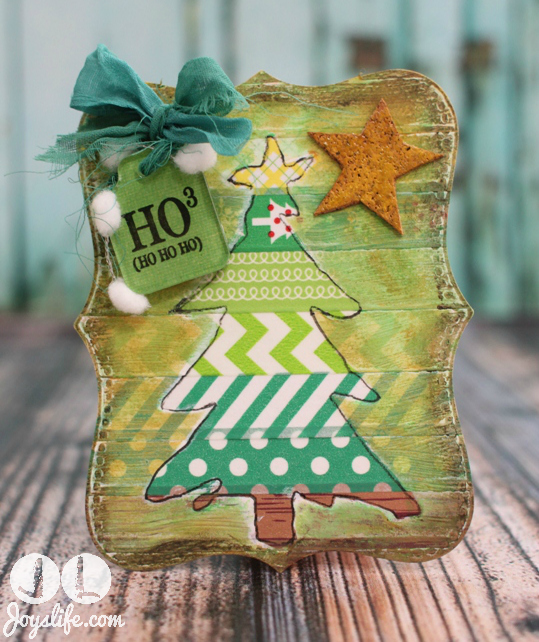 I love the way this turned out! I hope you do too! Go try it!
If you're new to Gelatos, you might enjoy trying this inexpensive set.  It's classified as a kid's set, but there is no difference at all in the gelatos, except they cost less!
Have a crafty day!
This post was created for Faber Castell while I was a member of their Design Team.  I received Faber Castell products for this post.