3D Bee Box Surprise – Lori Whitlock Design Team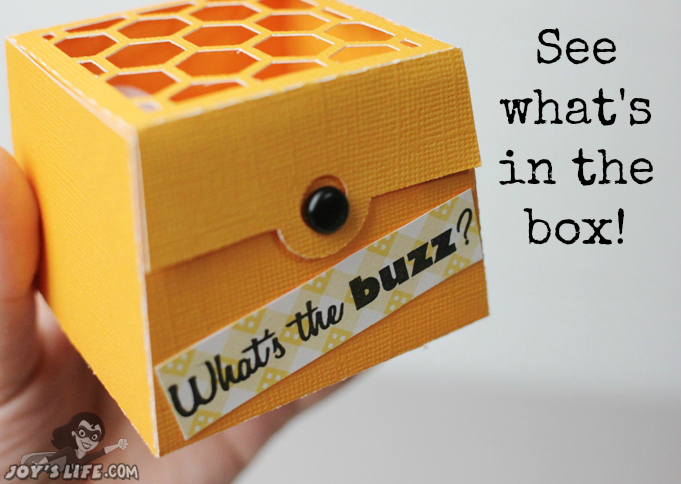 When I saw this 3D Honeycomb box by Lori Whitlock, I thought it looked super cool.  With the honeycomb structure of the top, I just HAD to put a bee in there!  The buzz saying was a perfect fit.  It comes from the Joy's Life You're So Punny stamp set.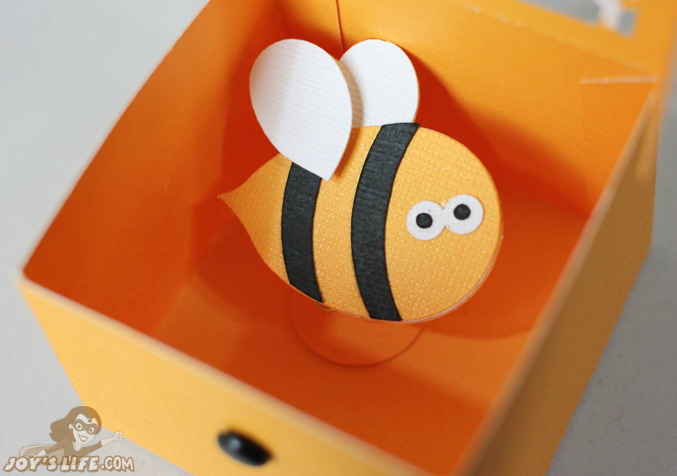 How cute is this bee from the bee bug file?  Um…adorable!  I made a little bouncy wire so the bee could be flying around in the box.

These are all the pieces that make the bee and the box.  One little note though, use a standard size brad for the closure.  The top hooks over the brad so the brad needs to be small enough to fit through the circle.  I ended up using a smaller one than the one shown.
Here's how to make the bee on a wire:
I was going crazy trying to figure out how to put a wire into my project to make my bee fly until I found this tutorial and knew I could make it work for this use.  So, thank you to Amy for this GREAT idea!  I did everything pretty much the way Amy suggested but when it came to glue, I used Zip Dry Paper Glue: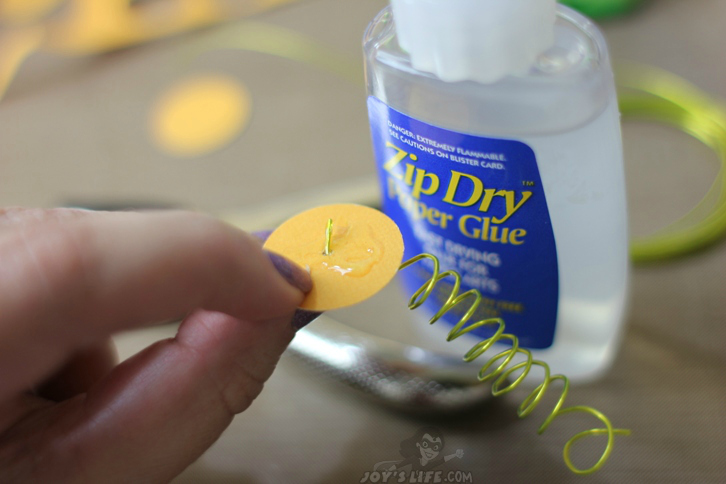 After I glued another piece of paper over this end, I did the same thing to the other end.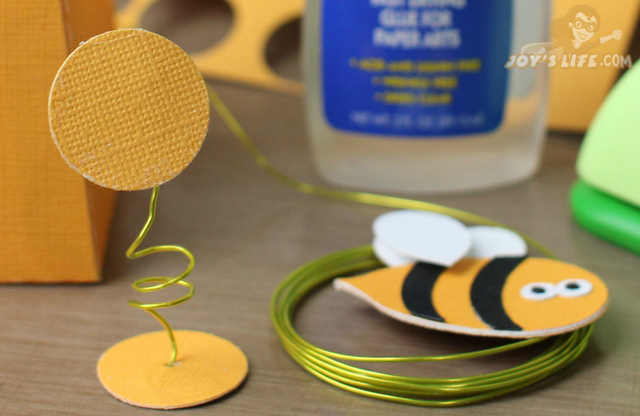 Instead of making a wiggle wire like Amy did in her tutorial, I stood mine up so the bee could look up and out of the box and be raised off the bottom.
Here it is glued to the bottom of the box.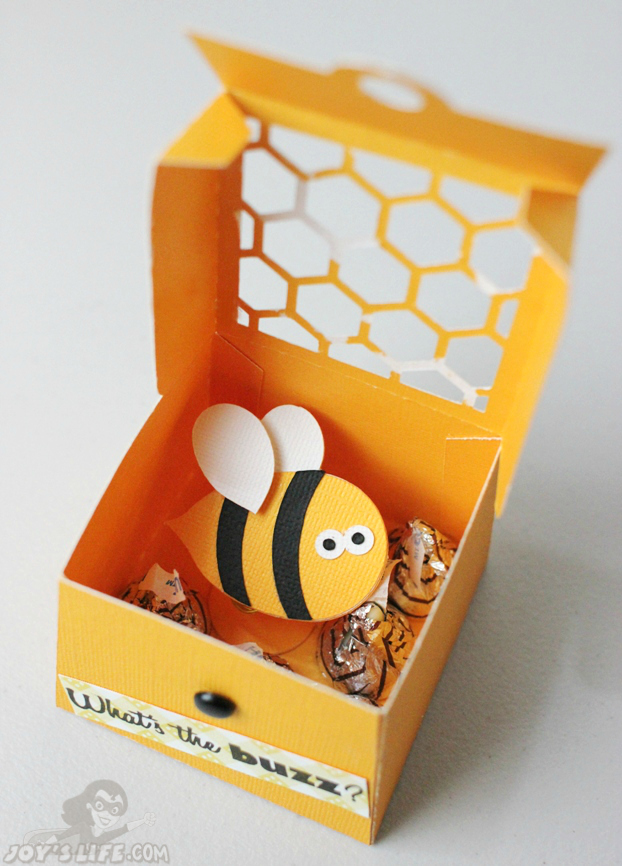 Now I have room for treats under the bee!
I just love this!  I'm giving it to my 5 year old nephew.  He often comes over and brings me cards that he creates.  It's so sweet!  This will be a great surprise for him especially with a few chocolate kisses in it.  I think this would be a sweet treat for anyone!
I wrote this post while participating on the Lori Whitlock Design Team.
XOXO