Craft Stick Washi Tape Holder
Today I'm cleaning up my craft room.  Ugh!  Why can't the craft fairies just sprinkle some glitter, do a little dance and make it happen?  Oh well, until I get a craft fairy it's still up to me.  To be fair, DH helped me a lot yesterday by moving furniture and helping me go through some things.  You know how you just freeze sometimes when you're presented with what seems to be overwhelming cleaning (but probably isn't)?  Well, that's been me and the craft room.  So, I'm going to stick it out until I get it right…or at least workable.  In the meantime…check this out:
Washi Tape Craft Stick Holders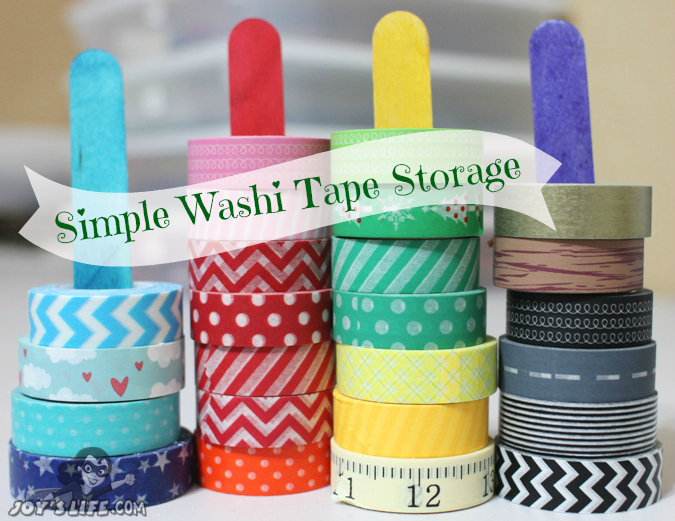 My Washi collection has added a stick full of washi since I took this photo. LOL!
I needed some way to store my washi tape and I didn't want to buy something just for that use.  I looked around my craft room and AH-HA…craft sticks.  I piled my washi up, stuck the stick in it and there they stand.  I've kept them this way for months.  BTW, keep your eye out for the Echo Park Paper All About a Boy and Sweet Girl collections by Lori Whitlock because THEY HAVE MATCHING WASHI TAPE TOO.  The washi tape is sold separately but I have to tell you…it's SOOOO CUTE.  I haven't seen any like it AND it matches Lori's paper lines.  Sweet!  I'll use some in a project this coming Monday so check back to see it!  If you'd like to have something better looking than craft stick washi holders check out this Washi Tape Dispenser by We R Memory Keepers.  They also make the Crop a Dile, which I adore.  See my video if you don't know what a Crop a Dile is.
Here are some posts where I used washi tape:
See there's washi tape in green and striped red.  Click here to see the whole hamburger mini album.
I put washi around this glass etched mirror.  See that project here.  I love this project!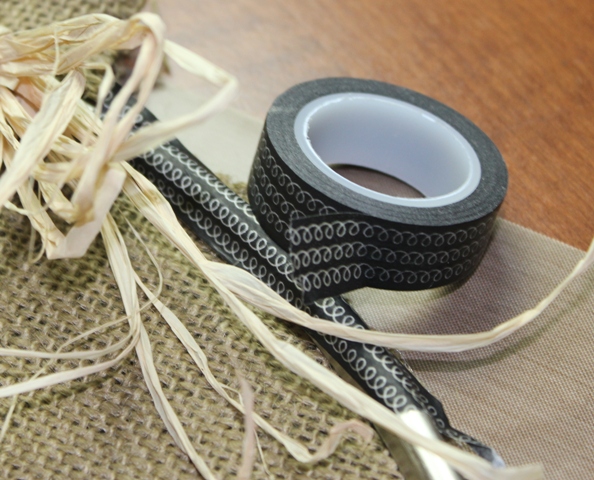 If you didn't see this project, you'll wanna check it out.  I painted some REALLY hideous fabric and turned it into something ADORABLE!  I also made use of that washi tape by covering the edges of this lampshade turned frame.  See that wall hanging on this post.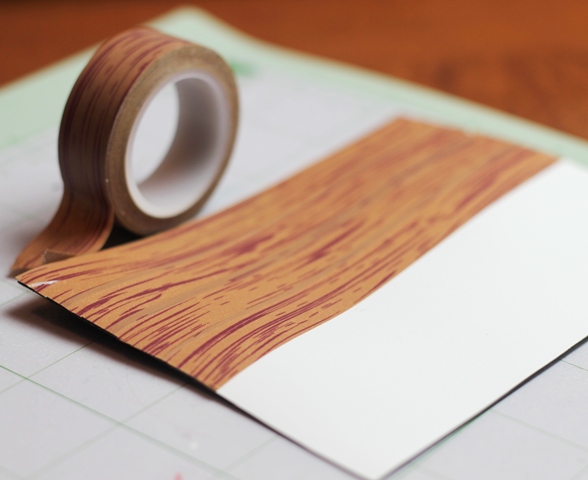 Here I used it to make Washi tape magnets.  I made some mustaches…they're still on my fridge!  See the Washi magnet post here.  BTW, I did stamp on the washi but it doesn't work out very well so…I don't really give that idea a thumbs up.
I used washi tape while creating some cute bags out of wax paper.  See this post for a video on how to do that!
What else can washi tape do?
You can also use washi tape on cards, scrapbooking pages, photos and just to "cute up" a package.  I did that today on a package I sent to my brother and his wife. 😉  They have Schnauzers and I sent them this cookie cutter for Valentine's Day.  The ideas for this fun, decorative tape are really endless.  Now if you have some or get some you can save your pennies by storing it on a craft stick.  That leaves money for other crafty goodies!  Yay to that!
I washi you a happy day!