eCraft Machine is in the House
Is this a thing of beauty or what? It's a Pinc (they spell it with a "c") eCraft Electronic Die Cutter
!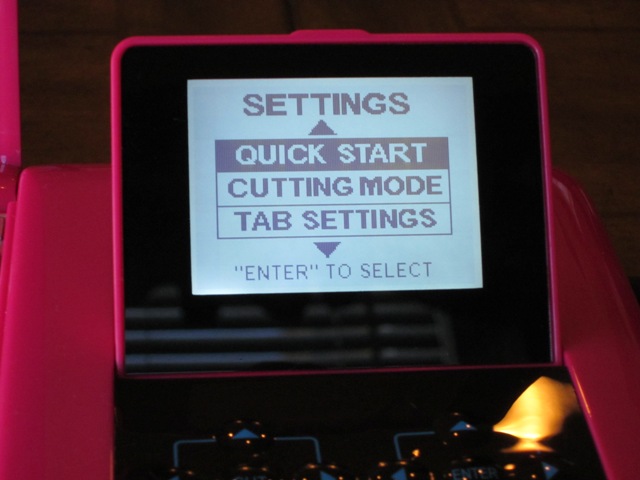 Here's it's display.
It can draw and cut without having to change from a blade to a pen.
It can cut vinyl too. And…it doesn't use a mat!!
No, I don't have "man hands" that's DH! 😉
Guess who had to get into this machine even before I had a chance?  DH!  He was dying to know how it worked without using a mat.  While I was busy getting ready to go out of town he took the eCraft out and used it.  He'd never used my Cricut's or any other die cutting machine before.  He was able to cut images using paper and vinyl.  He also had the eCraft do the drawing that you saw above.  I was really impressed that he was able to do all that without ever having used a machine in the past, though he did have a lot of vinyl experience after seeing my Cricut Vinylology DVD a bunch! 😉  Although DH was able to make some things petty quickly, there is a big learning curve to this machine (in my opinion).  I'm going to have to spend some time learning to use it.
DH said he tore the side of the tree, not the eCraft.
All of the images cut and drawn came from the included eCraft SD Image Card – Fundamentals 1
.  You can use the image cards or create your own designs using  the eCraftshop Professional Design Software that comes in the box.  It even works with Make-the-Cut!