Royal Birthday Ball Blog Hop – Vinyl & Painted Crown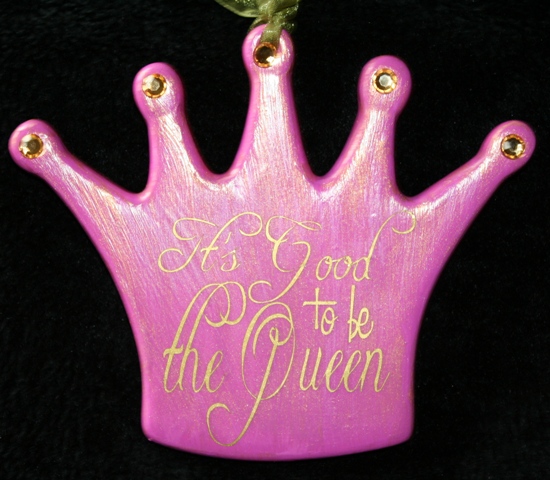 "It's Good to be the Queen" vinyl lettering on painted ceramic crown.
Welcome to the Scrapbooking Queen's Royal Birthday Blog Hop! I thought the Scrapbooking Queen deserved a crown, especially one that can hang in her craft room reminding people of her queenly status. 😉
I bought this ceramic crown at Hobby Lobby.  My gold paint and I had a little fight before my project began.  I won!  That's why he looks all leaky.  Hey, I know martial arts…watch out paint dabber!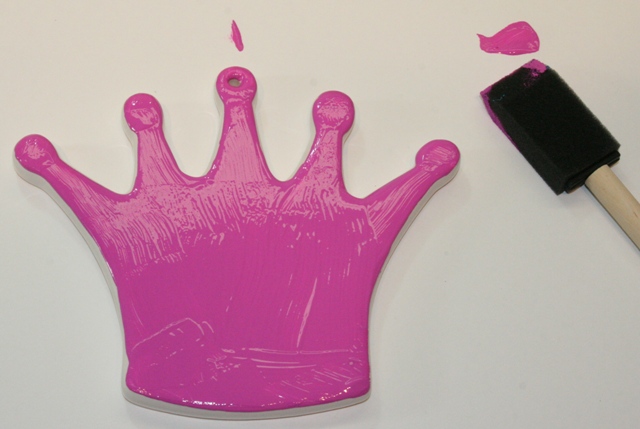 All painted up with pink!  I was going to use the gold paint too, but I decided to use…
SHIMMER MOD PODGE!!  I thought that would be a fun change.
Here I'm using the software that came with the Silhouette SD I just bought.  I'm loving it!  It did a great job cutting out this vinyl saying that I created.  The font I used is fairly thin, but the Silhouette handled it pretty well.  There are a couple of super thin places that didn't come out perfectly, but again…they were REALLY thin. 😉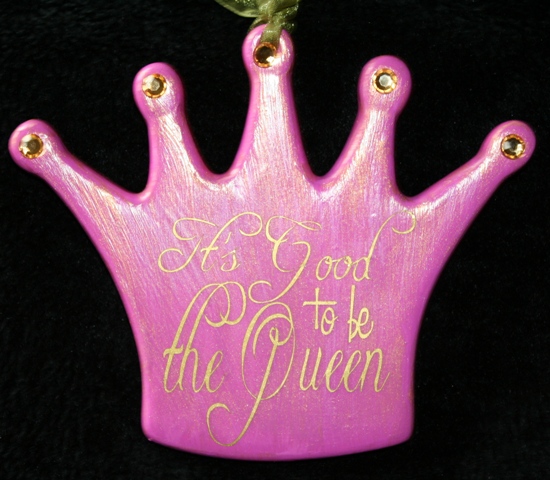 If you want to learn more about using vinyl, you should check out my Cricut Vinylology DVD! 🙂
ENTER TO WIN!!
Leave a comment to be eligible to win your choice of any Joy's Life product!  I'll post the winner here on Wednesday, April 13.  If you decide to buy something between now and then, don't worry!  I'll refund your money if you're the winner! 😀  You can see all of the available items on my Products page.
AND THE WINNER IS:scrappinsuzy Says: April 9th, 2011 at 8:26 AM
I love how you are so crafty – not just paper crafts. I get so many ideas from you – thanks for sharing
Julie is your next stop on the hop!
Theresa
Ruthie
Raven
Mary
Kassidy
Kathy
Cynthia
Joy YOU ARE HERE
Julie
Jin
Jenny
Mel
Rosy
Gina
Amanda
Ellen
Theresa
HAVE A SUPER DAY!