Bright & Beautiful Card with SEI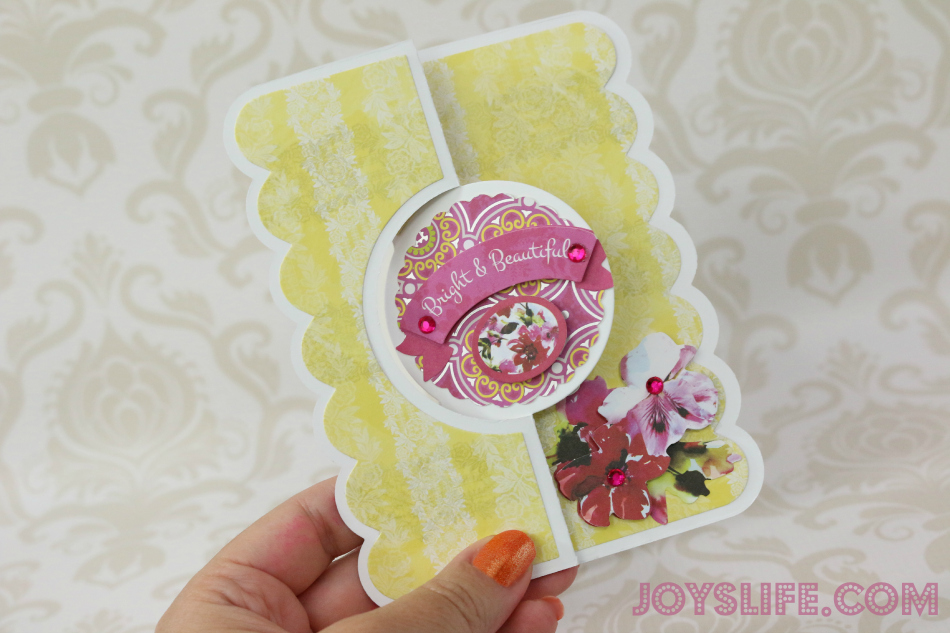 Every year I go to the CK Scrapbooking Convention in Charlotte, NC.  This year I went and I took a Sizzix die class, not because I didn't know how to use dies but because I wanted to take a class from one of the Sizzix designers, Stephanie Barnard.  She was super nice and ran a great class.  I enjoyed it so much that I bought this die!  So, unlike some things that I buy when I'm at scrapbook shows, I'm actually using this.  LOL!
BTW, ignore that pink ink I got on my hands.  I'm not bruised…just temporarily inky from having done this project.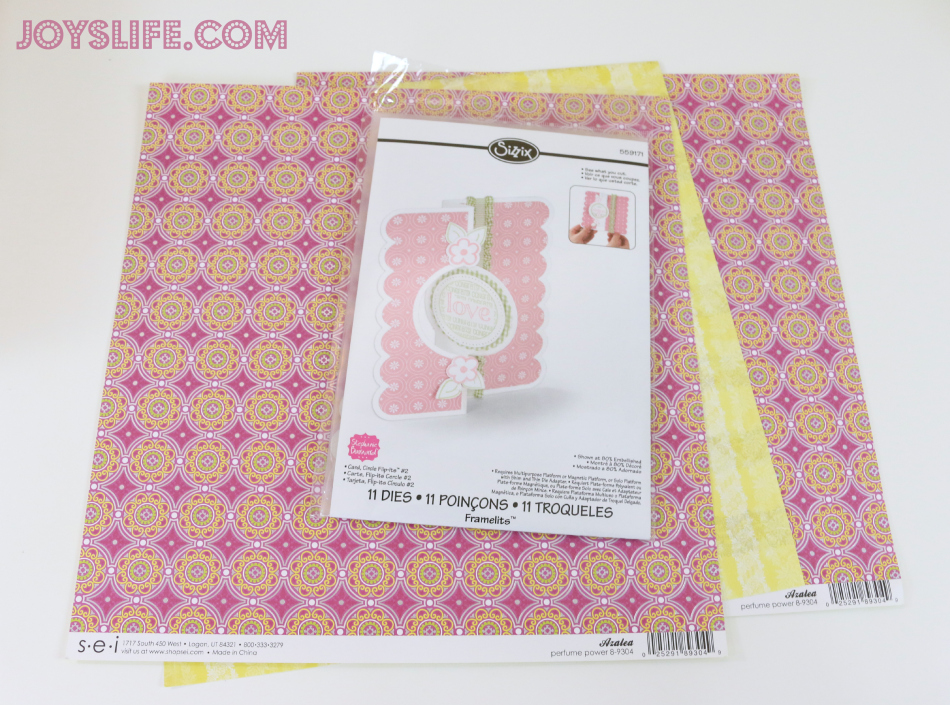 I thought this Azalea paper by SEI would look great on this card and I was right!  I'm so glad I used it for this!
Curious what the plate "sandwich" is for using these dies?  (A sandwich is what people call the layering pattern of the cutting plates for a manual die cut machine.)  You know how I remember it?  I check this other post that I wrote.  I'm not even kidding.  I actually come to my own blog to remember how to do things.  True story.  I won't make you wonder though.  If you're using a Cuttlebug it's plate A, plate C, the die then the B plate.
Cutting and assembling that die is pretty easy, so we'll move on and I'll show you how I embellished it.  I'm using these Desert Springs page elements from SEI.  I took apart the one that looked like a stamp and just used the center of it.  Don't be afraid to alter your embellishments!  See those three flowers?  I cut the one on the right off and layered it so it would fit the card.  Do it!  Make those embellishments bend to your will…or you know…just cut them.
This part is a little more complicated.  I cut a strip of paper to 3/4″ and then cut it in a curve to fit around the circle.  I actually used a circle die to help me draw a curve.  I ran those through the little 1″ Xyron Sticker Maker.
Then I had this!  TA DA!!
Isn't it cool that this is one side of the card and the other side is completely different?  I love that!
The SEI paper and embellishments really work on this card!  What do you think?
I wrote this post while participating as a member of the SEI Design Team.