Sawdust Is My Glitter SVG File
Enjoy this Free Sawdust Is My Glitter SVG File!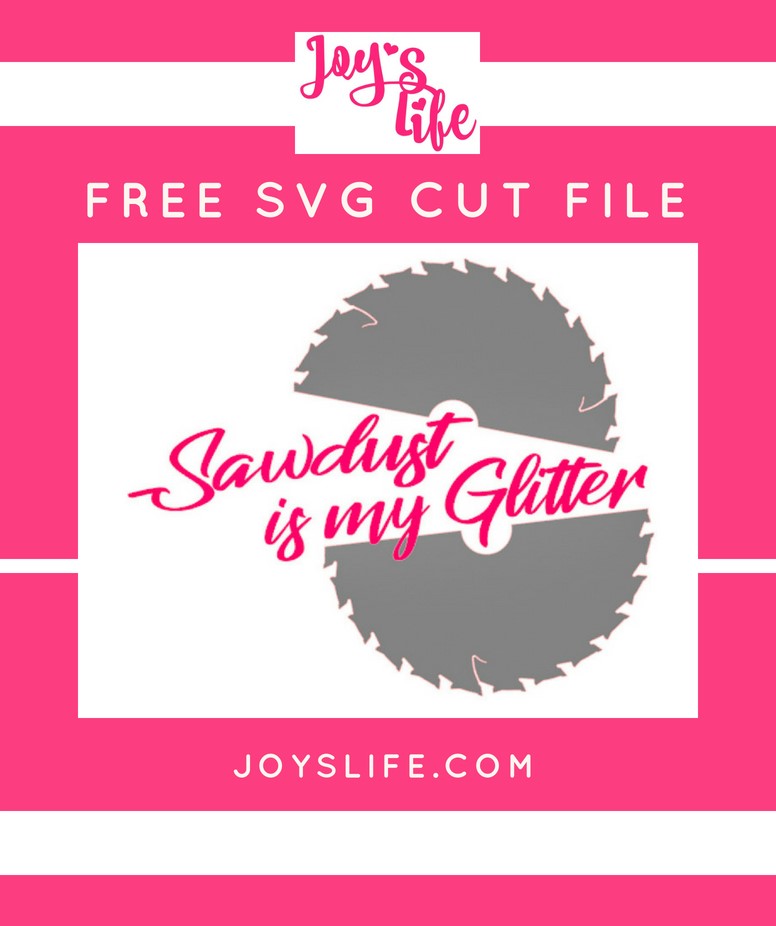 I told you that I'd have a sawdust saying that was good for everyone!  "Sawdust is My Glitter" is the perfect saying for so many people, and especially my daughter, who is downstairs doing demo on our floors right along with the guys.  I think anyone who's interested should have their own tools and should get into building/demo/creation.  It gives you so much confidence when you realize that you can make things, and do things, yourself!
I took my daughter with me to a DIY conference a few years ago.  That's where she got her first power tools…and we both fell in love with concrete.  Since then she's learned so many things!  So this SVG is for all the people who think sawdust is their glitter.  Personally, I hate loose glitter and definitely prefer sawdust.  Just sayin'.
Sawdust Is My Glitter SVG File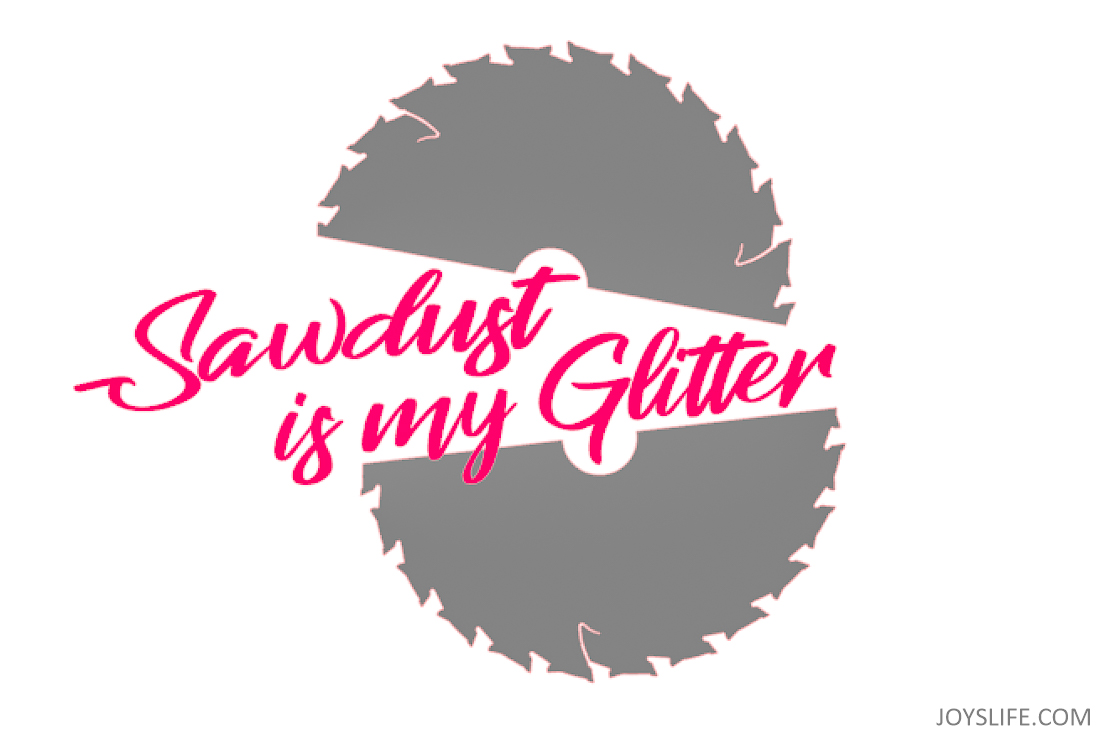 Once it downloads, save it.  Open your favorite software and import it.  In Silhouette, you'll need to ungroup it before it will be ready to cut.  Enjoy!!
If you'd rather have a Silhouette studio file, click here.
Interested in creating your own .svg file?
If you're interested in creating your own .svg file and have a Silhouette, check out this post: How to Create an SVG File from an Image with Silhouette Studio
In that post, I show you exactly how I created the saw blade from a photo of an actual blade.  It's so easy!  You can definitely do it yourself!  For this post, I just used the knife tool (currently found on the left side of the Silhouette screen) to cut the blade in half.  Here's a tutorial about the knife blade.  It's using a previous Silhouette Studio version, but it still operates the same way.
By the way, there are several versions of Silhouette Studio.  I'm using the Business Edition, but there's a free edition, a Designer Edition and Designer Edition Plus.  Here is a comparison of them all.  (They're usually cheaper on Amazon.)
Want to create something using vinyl?  Check out these vinyl posts for some fun ideas and tutorials!
Happy Crafting!