Cricut Artiste Pumpkin Pie Treat Box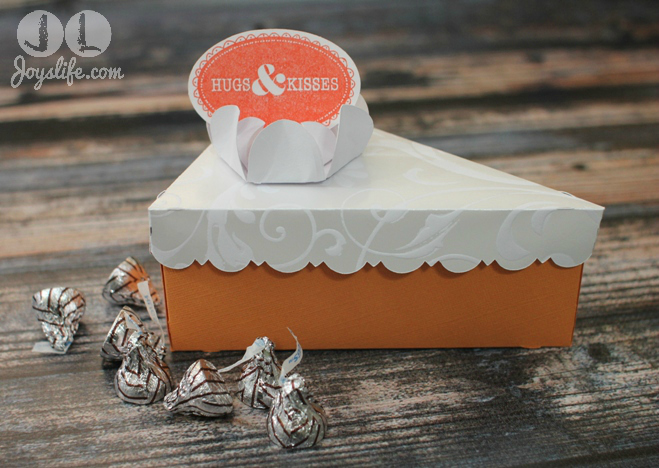 Here's a fun treat box that is perfect for Thanksgiving!  Well, actually it can be themed for any time of the year which is what makes it super cool in my opinion.  All you have to do is change out the paper and voila, perfect for any occasion!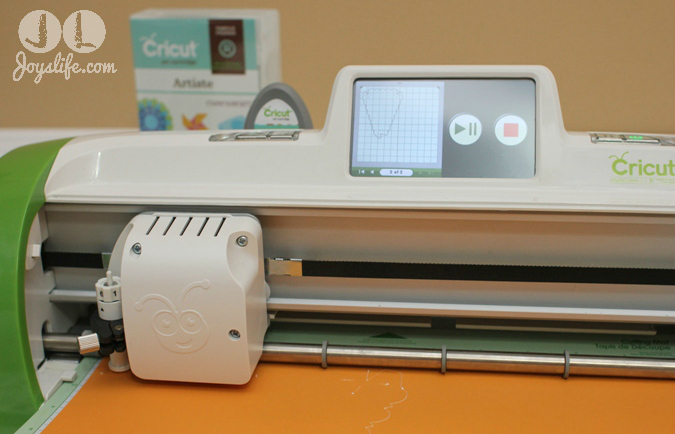 I'm using the Cricut Expression 2 and the Cricut Artiste cartridge.  You'll find the pie/cake box on page 70.  I cut the top and bottom at 6″, as suggested in the booklet.  The Artiste cartridge is sold by Close to My Heart.  Get yours from Melanie, I did! 😉
To create the look of a dollop of whipped cream, I cut out two flower shapes from the card section on page 40.  I cut one smaller than the other and used Glue Dots to attach them to each other.
I pinched and folded the edges of the petals to give the "whipped cream" some dimension.
Here are some other things I've made using the Cricut Artiste cartridge.
I cut a 2″ word balloon from page 65 to fit the stamps that came with the cartridge.  This saying went perfectly with my treat box because I'm filling it with Hershey's Hugs candy!
Ton o' candy all in a pretty box!  Consider making these as place card holders for Thanksgiving.  They would make nice treats for family and friends.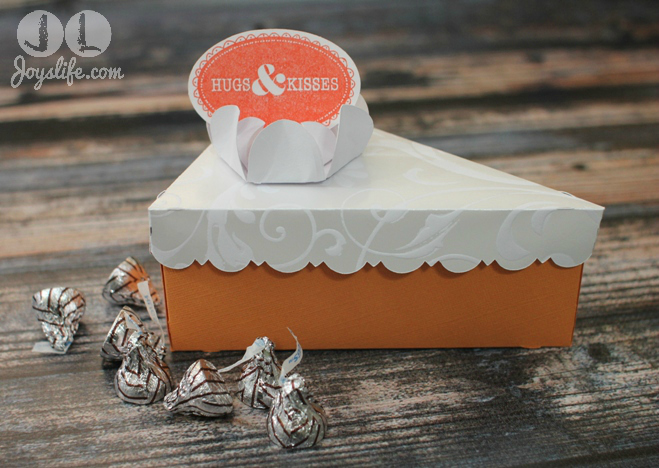 Now I want pie.  LOL!
Get your CTMH goodies from Melanie!
Disclosure: The stamps and cartridge used in this post were sent to me by CTMH consultant, Melanie Brown.
Pie wish you a happy day!