Joy's Life Design Team Post & GIVE AWAY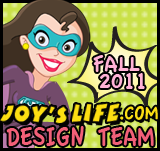 Today I rolled out of bed and raced down to see what the Design Team had created.  My crazy hair, pajama clad self was so happy to see their fun and pretty creations!  Go show them some love on the very new Joy's Life Design Team blog.  We're still monkeying around with some things over there so I'll keep you updated about any changes either here or on the DT blog. 😉
You can also participate in this week's challenge by linking up your creation.  I think it's fun to challenge yourself sometimes.  Don't you?  It can help you expand your creativity or just break out of a rut.  I think I better try this challenge…it's a fun one!
I'd like to thank my DT Leaders Amanda and Tracy for working so hard and to the Designers for all the effort they put into their creations.  Go check it out!
GIVE AWAY TO CELEBRATE THE NEW DESIGN TEAM
On November 29th, Amanda and Tracy will choose THREE winners from those who leave a comment on a DT post between now and the 30th.  I'll announce the winners on this post.
So leave a comment over there for a chance to win one of these prizes:
November Cricut Magazine
Joy's Life All Around Sentiments Stamps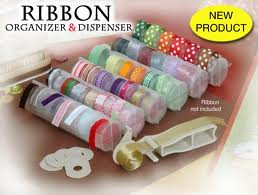 Spool & Store Ribbon Organizer
I hope you enjoy the DT projects and the weekly challenge!
Have a Great Day!