How to Import Images into eCal Software for Sizzix Eclips
Importing files into the ECAL software is easy and is almost always a necessary precursor to using the Print and Cut function of the Sizzix Eclips.  There is one extremely simple method, which is dragging the file from it's folder and dropping it onto the virtual mat.  However, I don't always like to do that depending on how many windows I have open or what else I have happening on my computer.  Sometimes it's easier to just import the file.  Here's how to do that:
From the eCal software, select the "File" tab.  Next select "Import" from the drop-down menu.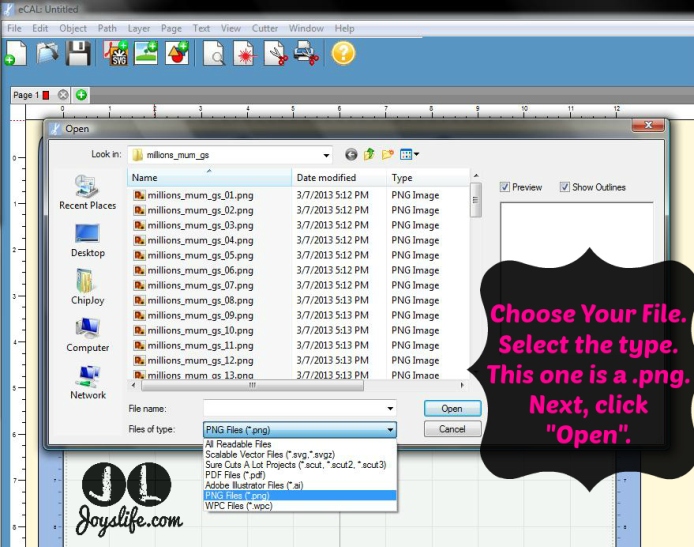 Now choose the file you want to import.  Select the correct file extension from the drop-down menu for the file you'll be importing.  Click the "Open" button.  Now you'll find your image on your digital mat!
I'm using the first image from the Millions of Mums Graphic Set from Lettering Delights.  Isn't it cute?
Here's a tip!
Once the image is on your mat, you might want to resize it.  Here's how to resize it and still keep the proportions.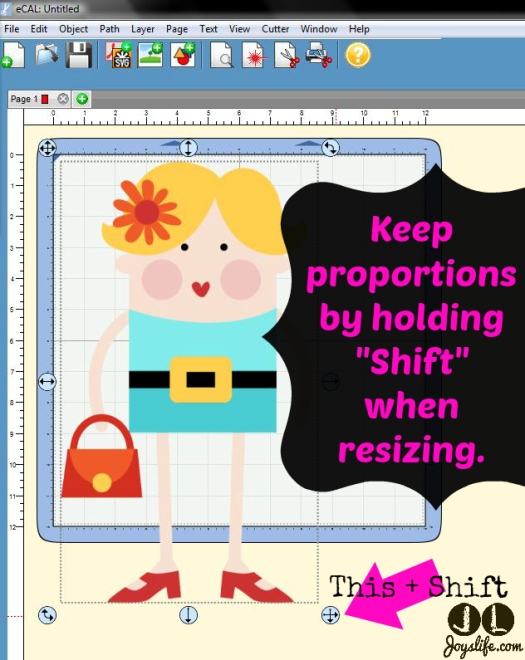 Simple!  Stay tuned for more Sizzix Eclips tutorials!
Here are some Sizzix Eclips projects I've made.  You can also see them on my Sizzix Eclips Pinterest board.  Here's a video about my first impressions of the Sizzix Eclips.  You can see the machine and the basics of how it works in that video.
Have a Crafty Day!