Anna Griffin Coffee Mug with Xyron and SVGCuts
Isn't this coffee mug pretty?  Does it stun you like it does me that you can make things like this out of paper?  I'm blown away, every time.  Anyway, today I'm using paper and embellishments by Anna Griffin along with the Farmhouse Kitchen svg file by SVGCuts to help me create this beautiful mug.
I cut everything out using my Silhouette Cameo.  Need help using your Cameo?  Check out my Silhouette tutorials!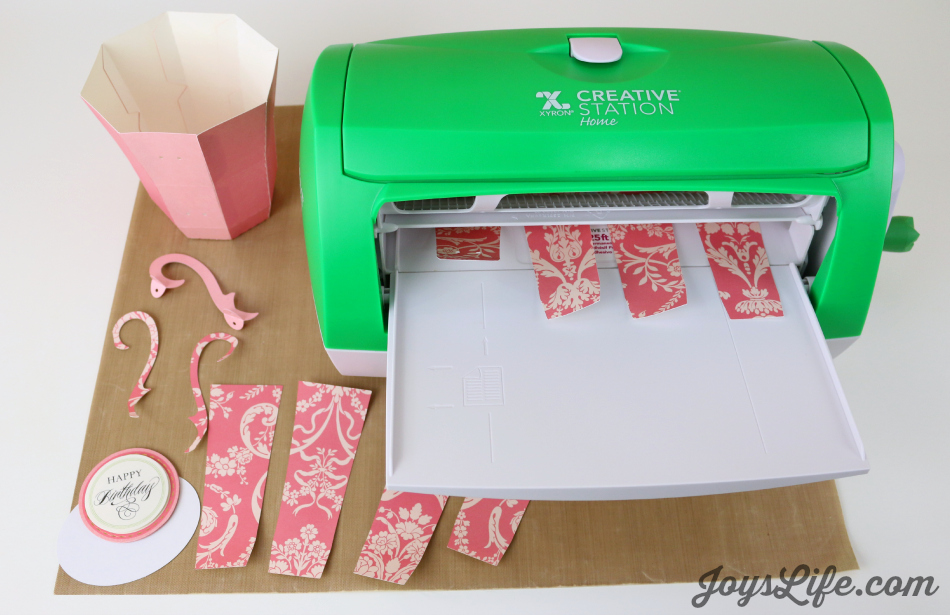 After I cut everything out, I used a liquid glue to put the mug together and the Xyron Creative Station to help me adhere the side panels.  The Creative Station is cool because you can run so many pieces through the adhesive at once.  It makes putting together projects go much more quickly.  Yay!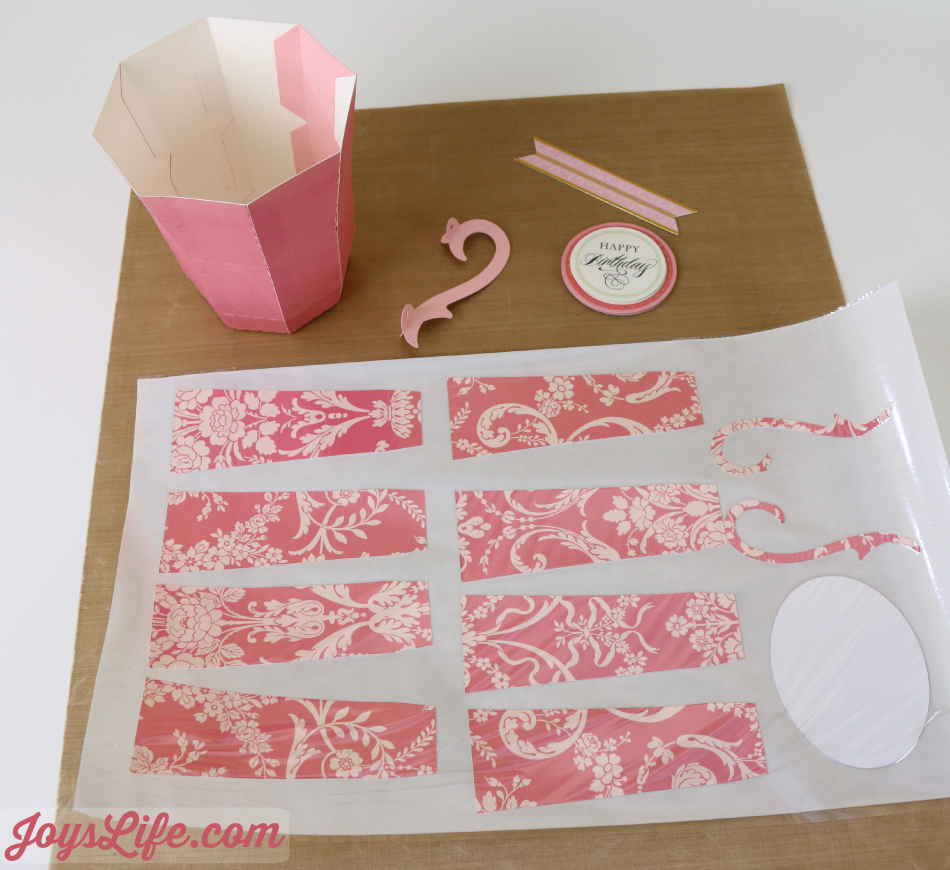 See how many pieces you can get sticky at one time?  Nice!  If you've never used a Xyron before, it's really easy.  You put the pieces into the machine, hand crank them through and cut off the finished product.  Next, you peel the clear top sheet off of your pieces.  Now you're ready to remove the pieces and stick them onto your project.  Easy.  Fast.  Fun.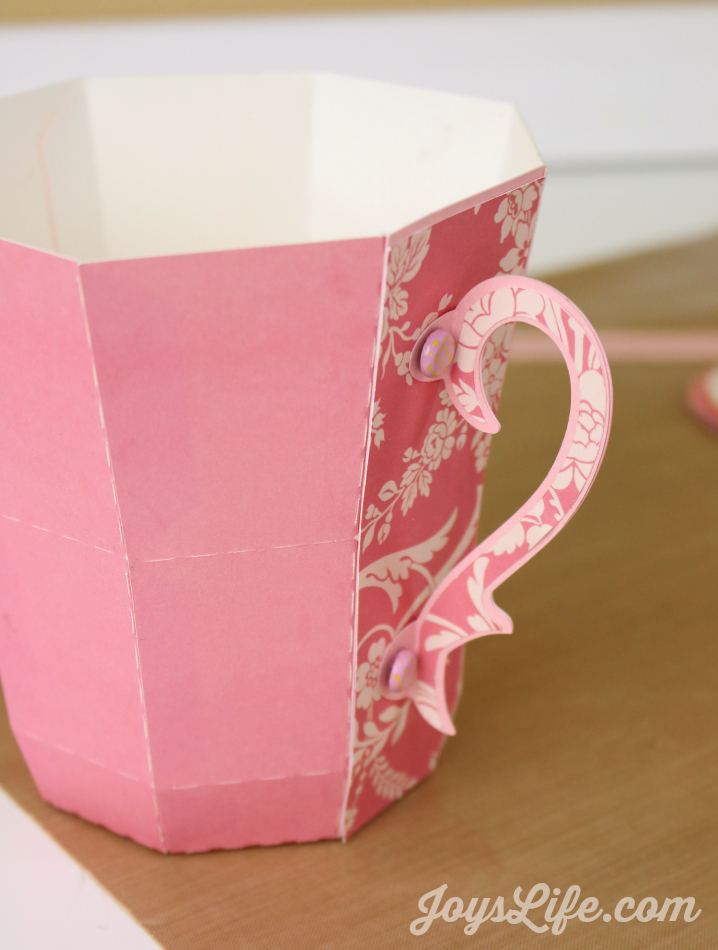 One of my favorite things about using svgs from SVGCuts.com is how sturdy they are.  This cup is made up of a base layer of Anna Griffin pink paper and then covered with the decorative paper.  There were even inserts for the inside of the cup that would add to the structure and to the look, if desired.  I decided not to use them but it gives you an idea of the quality and thought that goes behind the creation of those svg files, doesn't it?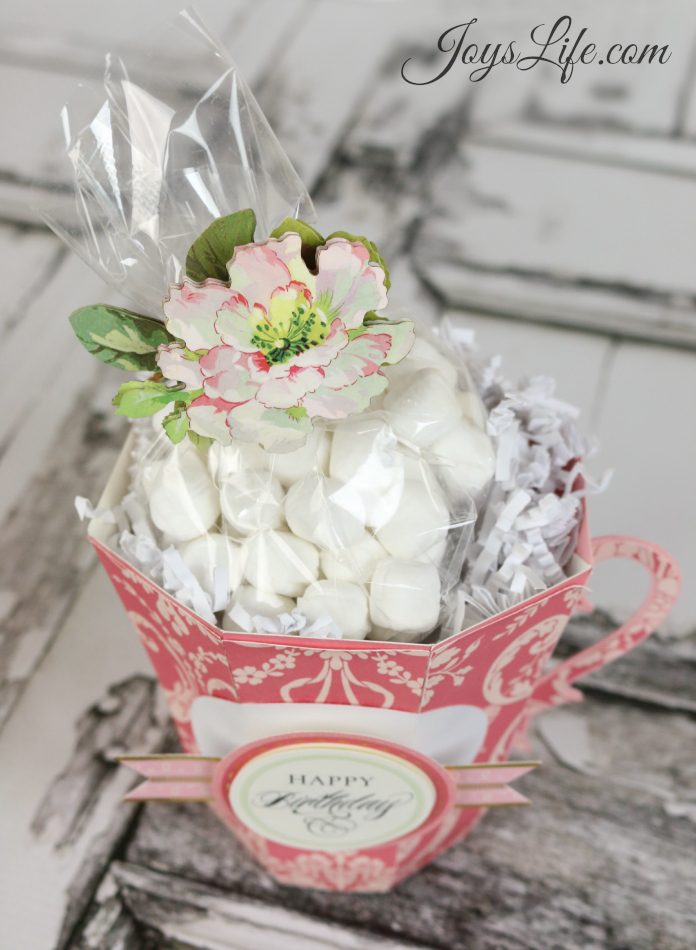 This mug holds so much that I filled it with shredded paper just to give it some extra filling.  That makes it a perfect vehicle for gift giving!  I previously used the rest of that candy for some photos that I took of some of my projects.  Those projects were published in the Hobby Lobby magazine in the 2nd Quarter and some other projects and the photos I took of them were later published in the Hobby Lobby magazine in the 3rd Quarter too.  Woo hoo!  Are you looking to get published?  You can do it!  Check out this article I wrote about how to do that.
I think the Anna Griffin paper and embellishments really make this mug lovely, don't you?  I hope you enjoyed this project.  Now go get crafty!
 I wrote this post while participating on the Xyron Design Team.  I received Xyron and Anna Griffin products for the purpose of this post.