Cricut Artiste Birthday Box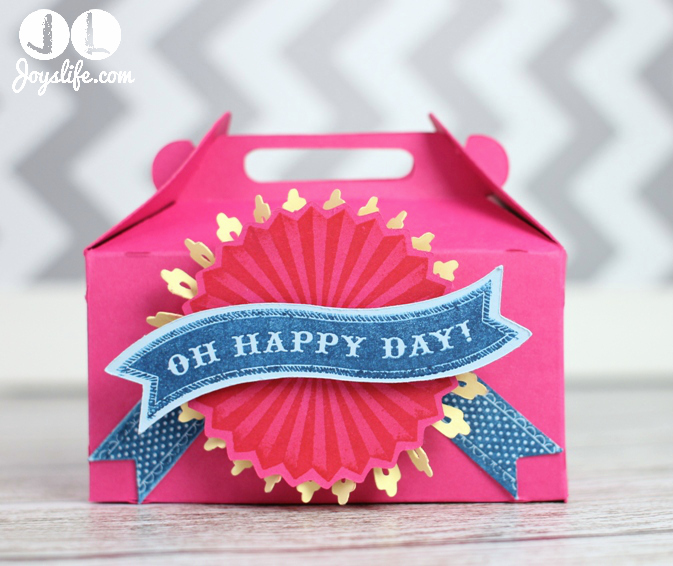 This was my first time using any of the Close To My Heart Cricut cartridges and stamps.  I'm in love.  I'll be honest.  I've stayed away from this paring because I sell my own line of stamps.  One day I thought, "So what?!  These products are cool!"  There's room enough in my crafty world for creative variety!  Right?  Of course!
I was really impressed with this box I'm cutting out.  Why?  Because I was able to cut the whole thing out at 4″ using one 8-1/2″ x 11″ sheet of cardstock.  That's so awesome!  I don't have a lot of thick 12×12 cardstock because I tend to buy 12×12 decorative paper and plain white.  I have most of my thick cardstock in the standard size.  It's always nice to find cuts that make reasonable sized things using a standard size cardstock.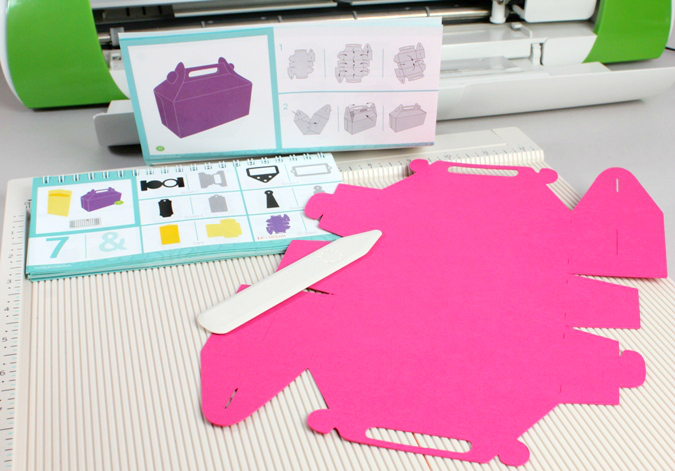 The Cricut Artiste cartridge comes with 2 booklets.  One is the standard Cricut booklet you're used to seeing.  The other is full of diagrams showing how to assemble a lot of the 3d items, like this box.  I'm using the Martha Stewart scoreboard to score lines on my box.  That aids in folding and gives the folds a nice crease.  You'll find this box on page 37.
I cut that circle out @ 2-1/2″ so it would fit the coordinating stamp.  Three sets of stamps came with the cartridge and they're made to fit a variety of the cuts on the cart.  This circle comes from pg. 35.  I stamped with red onto a pink paper.  I love the way it turned out!
The two ribbon like pieces are from pg. 35 and cut at 3/4″.  The "Oh Happy Day" banner is cut at 1″ and is from pg. 58.  I stamped the images in blue ink onto light blue cardstock.  I thought it would look cool if I added a rosette to the back of the red circle.  I knew it would give some interesting dimension and flair.
Can't wait to try this cartridge?  You can order it from Melanie who is a Close To My Heart consultant.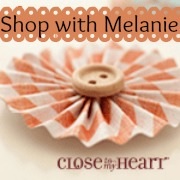 Disclosure: The stamps and cartridges used in this post were sent to me by CTMH consultant, Melanie Brown.
Have a Great Day!