Thank You Card with Cricut Artiste
You can never have too many cards on hand, right?  Well, I never seem to have them ready to go.  LOL!  Today I needed a thank you card and I came up with this one using the Cricut Artist cartridge.  I said it last week and I'll say it again, I'm in love with this cart!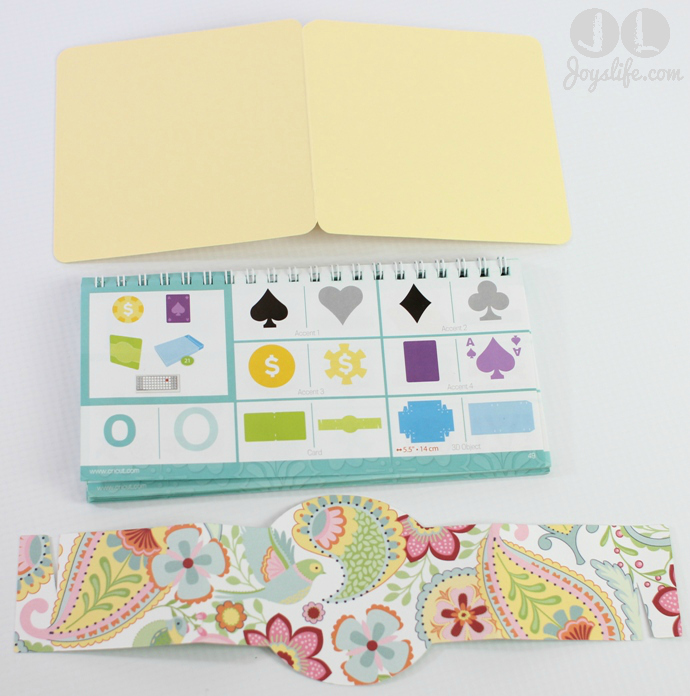 I found this card base and belly band (pretty wrapper) on page 49 of the Artiste cartridge.  I cut both pieces at 4.2″.  The paper on the belly band is from the Close To My Heart Chantilly Paper Pack.
I used the Preserves Cuttlebug folder on the front of the card and top of the envelope. On the smaller pieces of the flower center, I used the Swiss Dots folder.
Here are all the pieces cut out and embossed.  I cut the envelope from pg. 32 at size 4.2″.  The flower pieces are cut from pg. 34 "Accent 3″ at 3.6".  I used the center of that cut for this.  Why?  Well, the stamp I'm using comes from the Art Philosophy cartridge where you can find cut that matches that stamp perfectly (on Art Philosophy pg.41 at 2″).  I was happy to find a matching cut on Artiste, that way I don't have to change cartridges while I'm cutting out a bunch of things.
I layered all of the flowery circles and glued them on top of each other.
Cut the card, belly band and envelope at the same size and they'll all fit together just fine!
Can't wait to try this cartridge?  You can order it from Melanie who is a Close To My Heart consultant.  Click here to go to her CTMH page or come back anytime and look on the right hand side of my blog under "Awesome Crafty Shopping".  You can find a link to her page there too!
Disclosure: The stamps, cartridges and paper used in this post were sent to me by CTMH consultant, Melanie Brown.
Go get Crafty!