Quick Frame Makeover using Glue Dots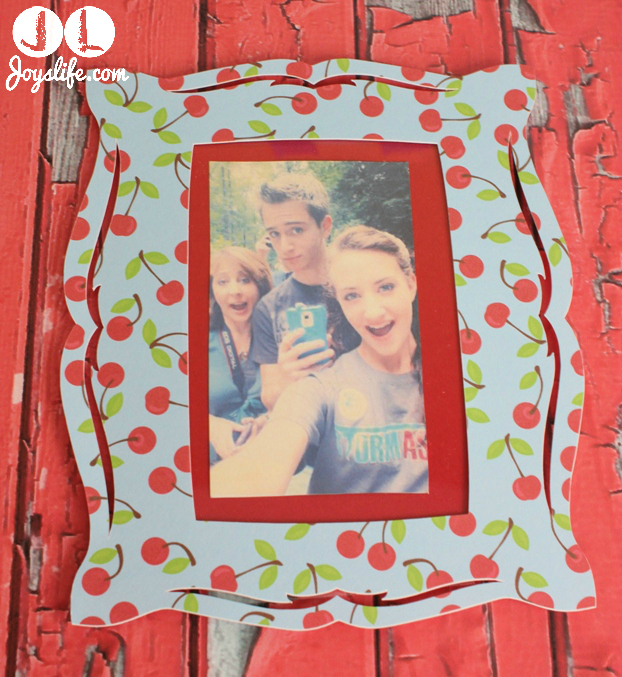 In our part of the world, it's time for school again.  Ack!  Where did summer go?  Grrr…  Anyway, with my daughter heading back to college, I have dorm rooms on the brain.  This is a quick makeover to take a simple acrylic frame from lame to adorable!
Remember the story behind those silly faces?  It's from this trip.
This is as easy as store bought pie.  You need:  Glue Dots® 1″ Glue Lines, a magnetic acrylic frame (I got this one at Walmart) and cardstock or patterned paper.
You can either hand cut a paper frame out of patterned paper or cardstock or use a die cut machine to help you.  I'm using the Silhouette Cameo along with Lettering Delights Bowl Full of Cherries paper pack to create my cherry themed frame.  I cannot find where the frame I'm using came from.  However, here are some Lettering Delights frames that will work for you.  Cut the frame to your desired size and shape. Leave an area that is slightly smaller than the acrylic frame so that there is enough paper overlapping to glue to the frame.
Do you know how to adjust patterns in the Silhouette software?  Here's how!
Using Glue Dots® 1″ Glue Lines, lay the lines down around the edges of the acrylic frame.  Line the paper frame up and stick it to the Glue Lines.  Now you have a frame that matches your decor, favorite team or season!  It's a quick and easy way to personalize an inexpensive frame for a dorm room or any home.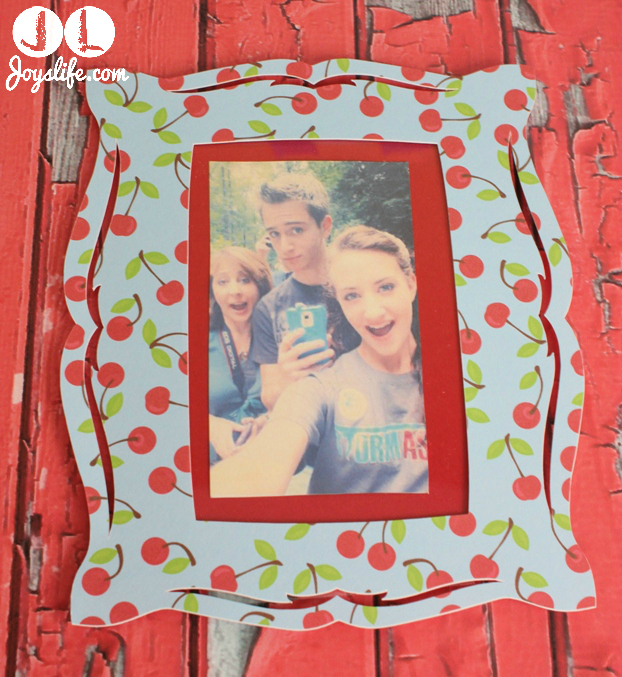 I wrote this post while on the Glue Dots Design Team.
Have a crafty day!