Hey You! Newsletter Subscriber ONLY Give Away
I've now made this post available for all to see.  Originally, it was Newsletter subscribers only.
Hello Secret Agent, Crafty! Your mission, should you choose to accept it, is to tell me what your what your favorite thing is about Joy's Life.com. What brings you to Joy's Life when you come? Are you on a crafty mission or just looking around?
Do you know about these things from Joy's Life?  The Cricut Cartridge Checklist, the My Cartridge Checklist Android App, Joy's Life stamps, Cricut Vinylology DVD and the Joy's Life Design Team.
I'd love it if you'd leave me a comment helping answer some of those questions. I'll choose THREE secret agent winners from the comments to win Store & Spool Ribbon Organizers!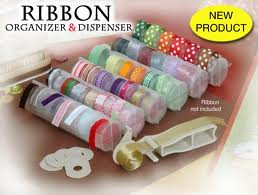 Here's a link to a post and video I created about the Store & Spool Ribbon Organizer.
Thank you for being a Newsletter subscriber!
Secret Agent Joy, signing out for now…
AND THE WINNERS ARE:
knightime says:
March 27, 2012 at 9:26 PM
I come to Joy's Life because I like to see all the crafts you do. They are always easy to follow. I downloaded the cart app as soon as it was available and I love love love it. I also bought your Vinylogy cd. I learned so much from it. You did all the work for us and I thank you for that. Keep sharing all your creations. pam
finecrafter says:
March 30, 2012 at 7:39 AM
I can't remember what brought me to your site in the first place. But what kept me coming back was your sense of humor and down to earth personality! I haven't been around in a while, but I'll be coming back to see what you do with your new Zing since I intend to buy one in the near future. Thanks a lot for the giveaway!
CRM says:
March 27, 2012 at 9:04 AM
I first found you looking for a cricut cartridge list, several years back when I first bought a cricut. And have been following ever since! I love the list to keep track of what I have. Love the videos, your directions are easy always clear, and love the variety of projects. But I would say it is your writing style that brings me back the most, much like some of the blogs I follow that are just for 'reading' and entertainment. My bonus is that then there IS a project as well. How can I loose!
Note to everyone who left comments: When I asked the questions above, I was trying to see if I was doing a good job sharing information about those things. Instead of just getting answers to those questions, I got the most wonderful and kind comments. I never expected to hear such nice things. Thank you all for taking the time to respond and for your thoughtful and generous words to me. You truly touched my heart. Thank you, thank you, thank you. ~Joy~