Easter Projects & GIVE AWAY

I spent time this weekend working on two projects.  One wasn't exactly an "epic fail" as my kids would say but it wasn't a super winner either.  Sometimes you can save an epic fail by taking a great picture of it.  Well, this weekend wasn't my time for that either.  My photos, nearly all of them, were definite "epic fails".  Today I will try taking my projects outside and getting some shots that way.  Hopefully, without sneezing my head off and getting a bunch of shots of my own feet or camera strap.  Hmmm, maybe I should get a pedicure just in case.  Always err on the side of your toes being seen.  LOL!
If you've missed these Easter projects that I did last year, you might want to check them out:
 I used one of Lori Whitlock's cut files along with my Silhouette SD (before I got the Cameo) and made a mirror that turns people into Peeps!  You can see more photos and information here.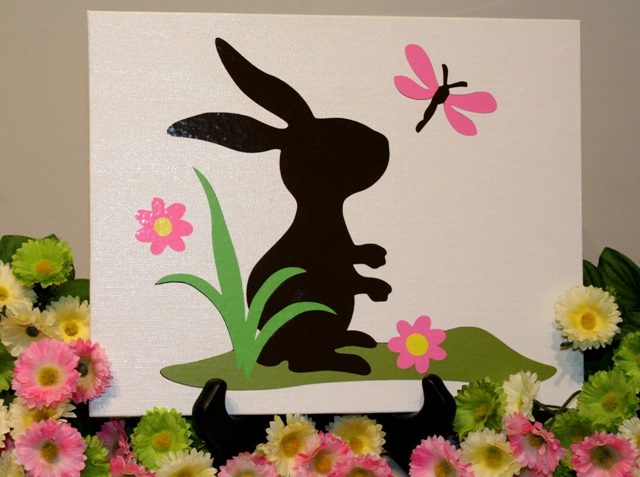 Using the Kate's ABCs Cricut Cartridge
, I created this vinyl canvas art.  Yep!  You can use vinyl on canvas you just have to prep the canvas first. 😉  More info and photos on that here.
 Hot glue, some dollar store flowers and a few other very inexpensive things made the prettiest Easter basket that you just have to see!  Click HERE to see the completed Easter basket.  Um, yeah.  I did get my full $1's worth out of those flowers by using them in this project and as decorations in the vinyl canvas project.  LOL!
TIME FOR A GIVE AWAY!!

Leave a comment telling me what crafty thing you wish you would find in your Easter basket.  On, Friday, March 30 I'll use Random.org to choose a winner for a $25 Gift Certificate to Custom Crops.com!  Woo hoo!  Custom Crops sells lots of crafty things so be sure to check them out.
AND THE WINNER IS…
scrapkat says:
March 29, 2012 at 6:40 PM
Happy Easter! Your projects are just amazing!! I found your blog through a friend of mine and am enjoying backreading all your great ideas. I also signed up for your newsletter so I don't miss anything 🙂 I'm not really sure what I'd pick for my Easter basket – I'm pretty easy to please and love to scrapbook and make cards so anything would make me happy. Thank you for having such an awesome blog and awesome projects!
I hope today is a great start to a terrific week for you!