Lip Balm Valentine with Silhouette Cameo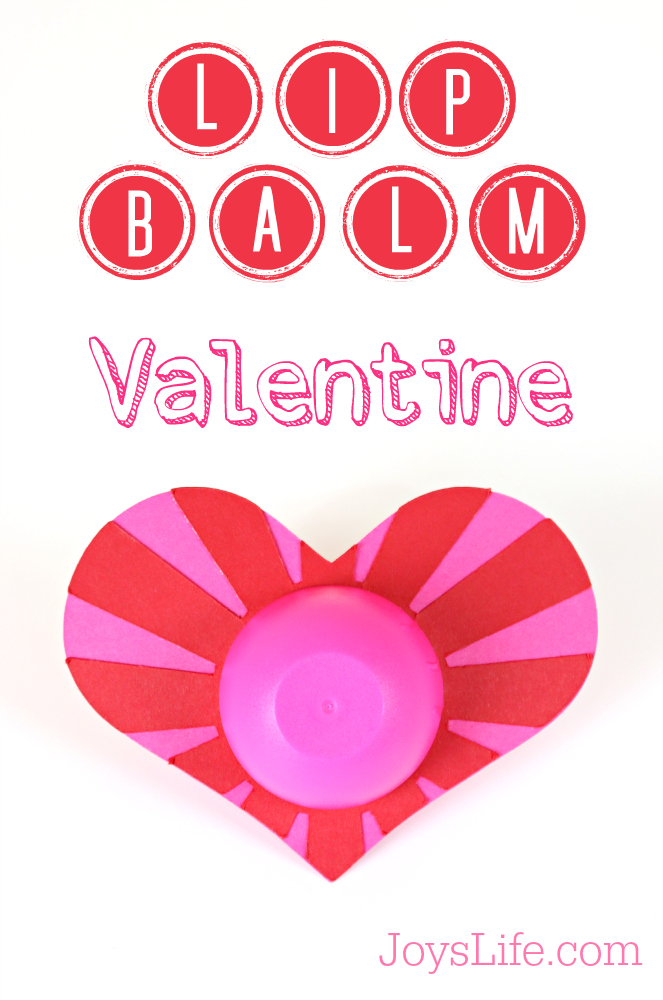 Not to freak you out but…one month from today is Valentine's Day!!  So, I'm freaking myself out too.  LOL!  Valentine's Day is the holiday that I always let slip up on me.  I usually think that January is too soon to think about it so I wait a while…and start thinking about spring…and get sleepy because of the winter light…and then bang, Valentine's Day is right there, in my face.  Not this year Valentine's Day.  I will be ready!  Well, probably not but I like to threaten it anyway.
Here's an idea that is SO EASY and FAST that you can make a whole classroom of them!
Cut it out!
I'm using the EOS Lip Balm Heart by Lori Whitlock along with my Silhouette Cameo.  I really like Lori's files.  I first found her files in the Silhouette Store back in 2011, then later was on her Design Team and I'm still a fan.  They always fit together easily and cut well.  So, if you're looking for good svg files, you can trust hers.
Also, TWO PIECES.  That's all you're cutting out.  Nice! You could cut out pages of these and be finished making a bunch in no time.  Two thumbs up to that.
Need help with the Silhouette Cameo?  Check out my tutorials.
Glue It!
I'm using the Xyron 510 to make assembly even simpler.  This is probably my favorite machine by Xyron.  It's the perfect size for card making and most of the projects that I do.  You simply insert whatever you want to make sticky into the machine and turn the crank until it comes out the other side.  Peel the pieces apart and the back is sticky!  There are other inserts for the machine but I mostly use the one that has adhesive on just one side.
Stick 'em together!
Now stick that top piece to the bottom one.  You're done!
Add the Lip Balm!
Well, you're almost done…just add the lip balm.  I really like the Walgreens brand.  The watermelon (in the green container) is my favorite.  I could eat it…but I won't because…gross.  Except part of me still wants to.  Why does it have to smell so good?  LOL!  You can also use the EOS lip balm.  It's available in many drugstores, grocery stores and Walmart.
Unscrew the top from the bottom and put the paper between them.  Screw it all back together.  Finished!
Now you've got a great, quick gift to give!  Give it to me.  I mean, give it to your friend, coworkers or kiddos.  It's perfect for any time of year but especially during chapped lip season!  Now, THAT's love! 😉
Happy Crafting!