Football Jersey Travertine Tile Vinyl Drink Coasters – Football Friday

Hey look! There are my little pom poms. I finally stopped making them for a while. Remember when I went through my pom pom obsession? I still love them but there are only so many poms one person needs. LOL!
That's reflection you're seeing on the blue jersey. 🙂
I used the Sports Mania Cricut cartridge for the jerseys and the Cricut Lite Varsity Letter Cartridge
for the font.
I used my Gypsy to manipulate the jersey so I could hide and duplicate some pieces. Here I've hidden the shape of the jersey and left the detail. I did that so I could put the pieces I wanted in white on a separate screen from the jerseys I was cutting out in blue and red.
Here's a Video on How to Use the Gypsy Hide Feature
I used this leftover piece of vinyl to cut out some small pieces. Sadly, my Cricut didn't do a very good job cutting out some of the pieces at the 1-3″ sizes I used. I was surprised that it didn't do the job it usually does, but some letters/numbers/images don't cut out well at small sizes.
The #1's didn't cut out well. Sad face. Oh well.
Need vinyl?  I like to buy mine from Expressions Vinyl.
I'm using travertine tiles that I picked up at Lowe's. I got those fat stick on felt feet at Lowe's too. I like to put them on the bottoms of tiles so they won't scratch table tops. They work like a charm!
Remember, you can make these and change the jersey and team name to anything you need. You could use these coasters to help guests keep up with their drinks at a football party! Then they could take them home as a gift. You could make each guest a tile with their favorite team on it. If they all like the same team you could put their names on the sides instead. CUTE!
I bought the vinyl in this post from Expressions Vinyl.
Want to learn how to use vinyl with your Cricut? Check out my Cricut Vinylology DVD!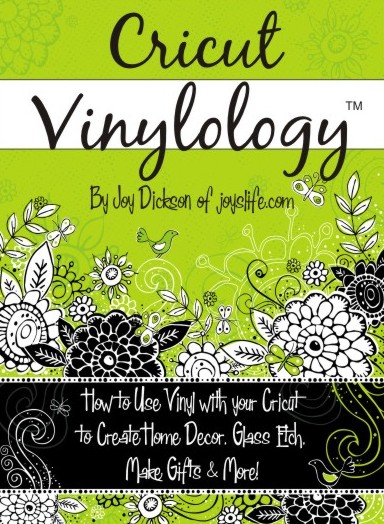 I hope you enjoyed today's Football Friday! Here are the other Football Friday posts I've done.
I Hope You Have a Great Weekend!