How to Import Photos into the Silhouette Software
A few weeks ago I showed you how to print and cut stickers with the Silhouette Cameo.  In that post, one of the stickers (the cat) I made used a photo that I imported.  It's cool to be able to import photos into the software to give a true one-of-a-kind look to your projects.  Here's a project where I was able to easily personalize a scrapbook layout by importing a photo into a ready made layout.  You'll come up with tons of ideas for this function of the Silhouette!
Here's how to do it: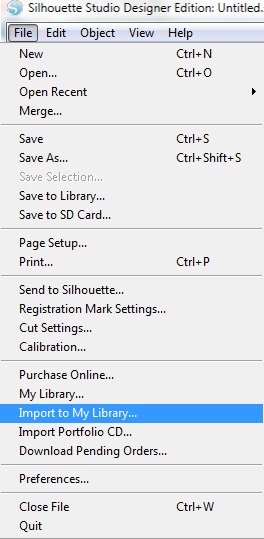 Step 1:  Go to the File menu and choose "Import to My Library".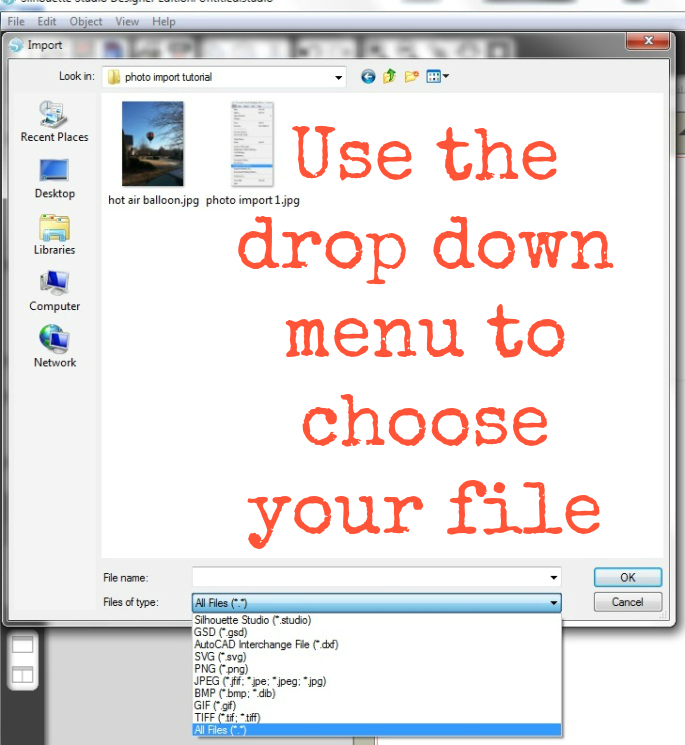 Step 2:  Choose the file type you're trying to import from the drop down menu.  Sometimes it helps to choose "All Files" to be sure you see everything you have in that file.
Step 3: When you're importing your photo you can choose to add details about it.  This is the same screen you see whenever you import something into the software.  You don't have to enter any information at all but it helps if you ever need to search for something.
Step 4:  After you enter the information about your photo and click "ok" your photo imports into the "My Library" file inside the "My Own Designs" folder.  You can drag it into another file or leave it there.  If you'd like to create a new file, just right click in the files area.  For example, I created that "3D" folder that you see in the photo above.  I like to label and categorize my files so I can find things easily.
Step 5:  Double click on the photo or drag it onto the mat, whatever works best for you.  Now that it's there you can create all kinds of things!
Here's what I made: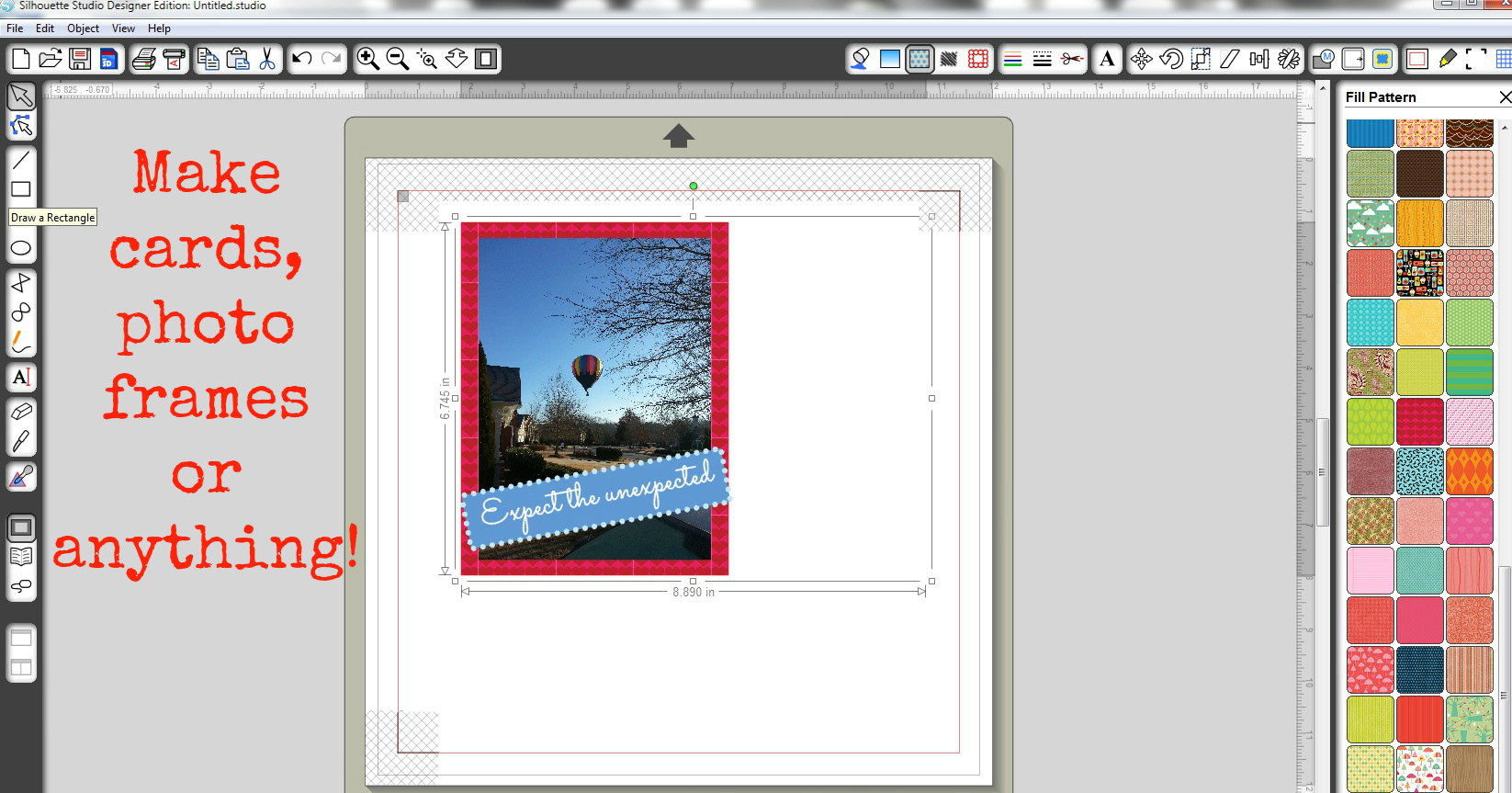 I used the rectangle tool from the left hand side of the screen to help me create a frame for my photo.  I added another rectangle, filled it will color, adjusted the outline to have some light blue dots and added text.  Adding registration marks makes it possible for me to print and cut this photo.  Here's how to print and cut using the Silhouette Cameo.
I love this photo because it was a pretty big surprise to me.  I came out of my house one morning last month expecting well…the ordinary.  I kept hearing this strange noise but I guess it took a while for the sound to register with my brain.  It was a hot air balloon going by!  It was so unexpected and wonderful.  It made me super happy to see it!
I hope this tutorial helped you!  If you need more help check out my FAQ's page.
If you enjoy my site, I hope you'll tell your crafty friends too!  If you feel so inclined, like me on Facebook too! 🙂
Have a crafty day!