Bloody Vinyl Shoe Print Staircase – Cricut A Frightful Affair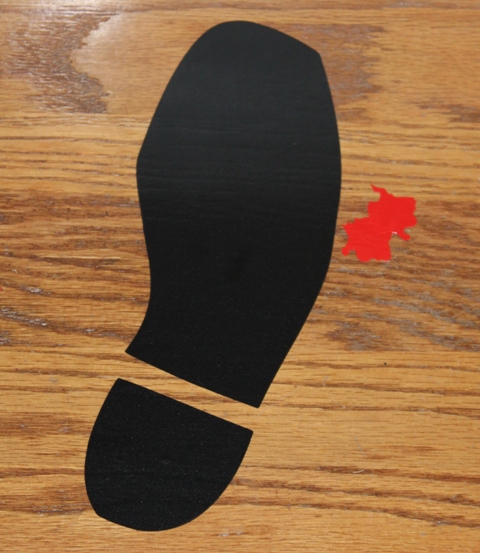 Halloween is creeping nearer than these vinyl bloody footprints, so I decided that it was time to take my staircase from dull to CSI worthy.
I'm keeping it super simple by using one 12×24 sheet of black vinyl and a little remnant of red for the blood droplets.  I cut the footprints at 8.5″.  I suggest measuring your stairs for a good fit for you.
Need vinyl?  I like to buy mine from Expressions Vinyl.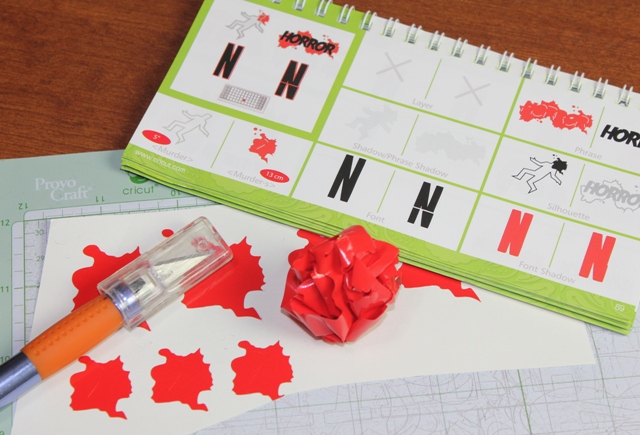 I used the A Frightful Affair
Cricut cartridge for the shoe prints and blood but you could trace a shoe and freehand the droplets.
Transfer tape makes it easy.  I reused this piece for each of the footprints.
Need help using your Cricut with vinyl?
Check out my Cricut Vinylology DVD.  You'll be a pro!
After I had all the shoe prints down, I added the blood.  I'm using an outdoor vinyl here.  I'm not using it for any particular reason, I just happened to have it within reach.  It does have a nice glossy look to it though.  Perfect for the blood.  Icky…but appropriate.
My family doesn't think a thing in the world about me adding bloody footprints to the stairs. Now THAT is weird. LOL!
Go get your spooky craft on!