Creative Ideas with Joy's Life Stamps
Hey Everyone!  Today I wanted to share some cards and projects with you that were created by the Joy's Life Design Team.  Those ladies sure do a great job!  I just love them all!  I feel very fortunate to have each of them on the team and to have the chance to get to know such really nice and very talented people.  Here are some of their recent projects, which you can find in detail on the Design Team blog:
Megan's using a glassine bag to create her project.  They're so fun to use because you can do so much with them.  Cyndy uses glassine bags and the Tag You're It Stamps to create some Valentine's Day treat bags in this post.  Don't have glassine bags?  Me neither.  You can make similar bags using wax paper though!  That's what I do!
Check out this video I made and I'll show you how: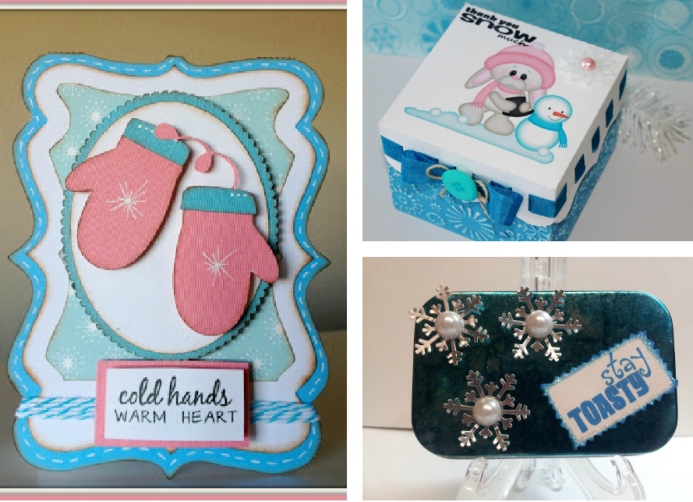 These projects are so cute that they almost make me forget that I'm freezing right now.  The temperature is dropping like a rock here.  If I work fast creating I can generate some crafty heat and stay toasty!  I've GOT to make a card using that sentiment and a piece of toast.  LOL!
Need stamps?  I've gotcha covered.  Joy's Life Stamps & More
I heart these cards!  Check out the Design Team blog for more info on these cards.
Want to make a cool 3D card using your Cameo?
Here's a free download and video tutorial for you!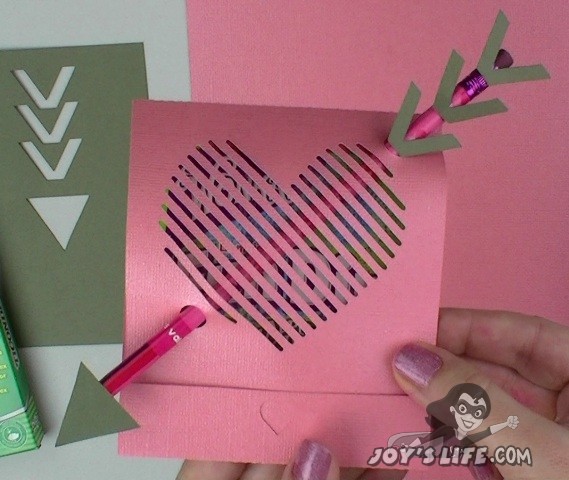 I love the colors in these!  Lori did a great job coloring her card.  Look at the different patterns in Maria's card.  Wow.  I love how well they all work together.
How cute are these popcorn snowmen by Staci?  Uh…SNOW CUTE!  Bah ha ha.  Ok, I'm cracking myself up over here.  Anyway, I want to make these!  She's using toe socks but I bet you could try some cutie pie mittens too.  Precious, Staci!!  See her whole post here.
I love all the things these ladies have created.  I would be a happy recipient of any of these creative cards and gifts.  Bravo!
Wanna get your stamp on?  I dig it.  Joy's Life Stamps
You can always get to the Design Team blog from the top right hand side of Joy's Life.  See just how easy it is in the photo above that I worked tirelessly to perfect when I should have been doing something more productive. 😉
I hope you had fun taking a look at these great ideas by the Design Team.  Be sure to check in on them daily for new ideas!
Wishing you happiness more abundant than a factory of glitter!