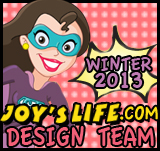 It's almost Valentine's Day and the Design Team has some terrific ideas for us this week! 😀  I'd like to give a BIG SHOUT OUT to AMANDA whose 3D robot using the Joy's Life "I'm Nuts a Bolt You" stamp (Father & Son stamp set) made it into the Cricut Chirp!  Congratulations Amanda!!  You can take a look at her Robot here.
ROSY
Supplies Used:
Joy's Life Mother & Daughter Stamp Set
Joy's Life All Around Sentiments Stamp Set
Cricut Expression, April Showers Cart- Spring Collection, Straight from the Nest Cart, Polka Dot Ribbon, Stampin' UP Border Punch, Small Flower Punch, Small Heart Punch, BIC Markers, White Gel Pen, Black Solid Cardstock, Kraft Cardstock, Brown Solid Cardstock, White Ink Pad, Googly Eye.
I had a fun fun fun time creating this project. I love how I can create any sentiment with all of Joy's Life Stamps! Once again Joy, THANKS SOOO MUCH for another FUN project!!!
You can visit Rosy at her blog: http://sweetdelightspapernmore.blogspot.com
JIN
Jin is using Joy's All Around Sentiments stamps

Valentine's Day is now just 4 days away. Today's card is for the friend who is tired of looking at PINK. I used very little pink in this card! The main flower image is from Lettering Delights' Yours Truly SVG set and I used Make-the-Cut to cut it out with my Cricut at a size of approximately 3.2″ x 3.1″. I masked the center of Joy's " Hi Friend" stamp from the All Around Sentiments set and stamped on the center of the flower. I adhered the ribbon stem with red-lined tape.
You can visit Jin at her blog: http://www.underacherrytree.com
TAMMY
I used Lettering Delights "Stuck on You" svg collection to create this card, I think it is perfect for my Best Friend, Louise. The heart is also from this set, I did create a shadow for the heart in MTC and the hot pink polka dot paper is a digital paper from Goodness & Fun's "Bright Fun papers". The sentiment stamp is from Joy's Life "Father & Son" Stamp set and it stamps beautifully, so crisp and clean!
The cone goodie box is from Lettering Delights "Valentine Cone Boxes" and I reduced the size to 75% and cut it with white card stock, the hearts are also part of this collection and I also reduced the size to 75% as well, I will put some chocolates inside and it will go with the card to my friend Louise for Valentine's Day, I used the ribbon to close the box, simple and cute.
The sentiment stamps is from Joy's Life "All Around Sentiment" Stamps and it stamped beautifully, this was a quick simple box and it is such a nice gift box!
You can visit Tammy at her blog: http://tammyjennings.blogspot.com
AMANDA
For my design team project this week, I decided to create a magnetic, Valentine Tic Tac Toe set using Joy's "All Around Sentiments Stamps". You can find this stamp set on Joy's product page.
The other supplies I used to create this Monsterific Valentine game is a the "Monster Love" SVG set from Lettering Delights, chipboard coasters, magnets, painter tap, modge podge, hot glue gun, ink, black marker, and white pen.
You can visit Amanda at her blog: http://amandascraftsandmore.blogspot.com
THERESA
This card is cut at 5″ X 5″. I used Paper Stack DCWV Solid, Green ~ Blue, Cricut cart is Sport Mania, Used Fiskar Punch for Grass, Action Wobbles used On Golf Ball.
"You're the Best" & "Man" are from Joy's Father and Son stamp set.
You can visit Theresa at her blog: http://www.thescrapbookingqueen.com
MELISSA
Time is quickly approaching, if you haven't put in your pre-order for a set of  Joy's Yummy Pun Stamps, you may do so here!
Onto my card, for today I chose " Hey Chickie!" from Joy's Lots of  Pun Stamps. I thought it would be cute to use this phrase with the Smiley Cards cart, these cute little faces, fit the bill perfectly and they are cut at 1.89. The card base is from Hello Kitty and it's cut at 5.30, the matting is cut at 4.78.  I added a little bit of doodling, ribbon and a button, another card complete.  I hope this inspires everyone to start getting those Valentines day cards out!  Thanks so much everyone and have a blessed day!
You can visit Melissa at her blog: http://melissa-moecreations.blogspot.com
KYLE
Traditional Valentine's day colors are red, pink and white. For this particular card, I wanted to create something a little more unusual. As you can see, the color palette for this card is orange, white, and yellow. The card base was cut from the Birthday Bash cartridge at 5.75 inches, the bee was cut from the Create a Critter cartridge at 3 inches and the tag with the sentiment on it was cut from the Gypsy Wanderings cartridge at 1 inch. I also created an extra layer for the card to add more dimension. I used Joy's Lots of Puns stamp set for the adorable sentiment and some cord in place of ribbon. I hope you enjoy this card as much as I do!!!
You can visit Kyle at his blog: http://thegreencricut.blogspot.com
RUTHIE
I used Joy's Mother & Daughter AND Father & Son stamps to create the sentiment.
The Lacey Labels and Life's a Beach Cricut cartridges were also used.
You can visit Ruthie at her blog: http://www.septemberninth.blogspot.com
Thank you to all of the designers! Happy Early Valentine's Day to everyone!
See some stamps you'd like to get?  There's FREE SHIPPING on ALL Joy's Life products for a LIMITED TIME!!