Fat Quarter Pop Up Fabric Bucket
Make a Fat Quarter Pop Up Fabric Bucket – It's useful, easy to store and you can personalize it to perfectly fit your favorite space!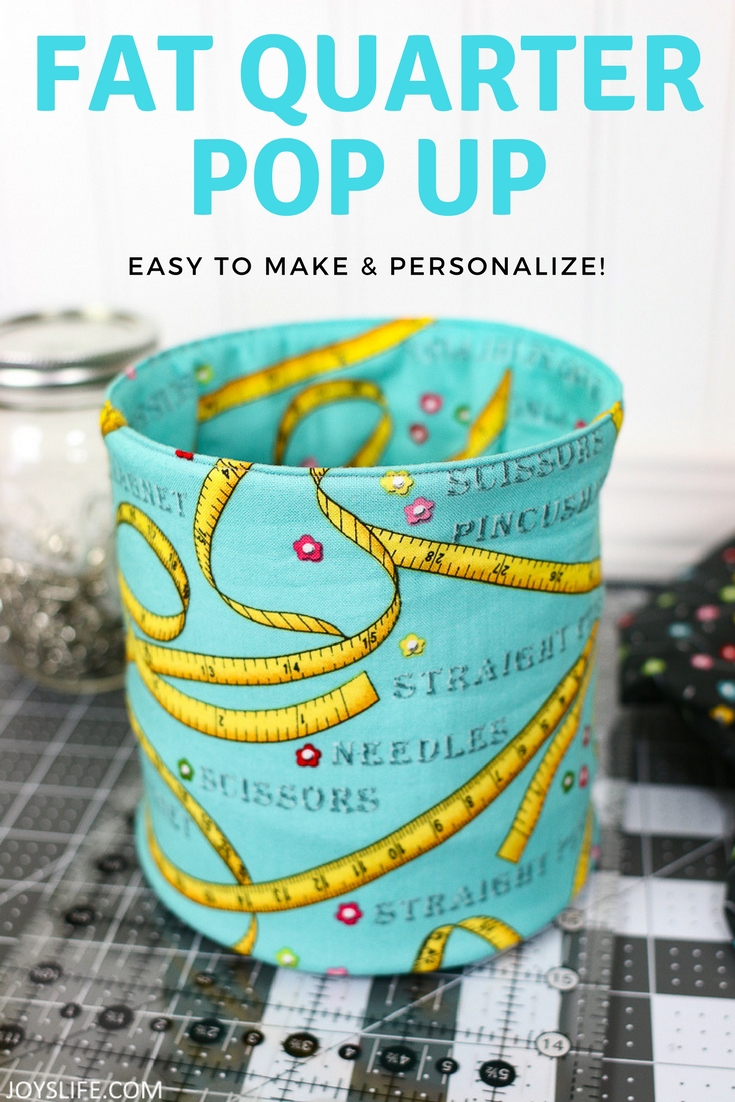 I  love this little pop up fabric bucket!  It's such a fun addition to my sewing/craft room.  Best of all, I use it all the time!
Here's How I Made It: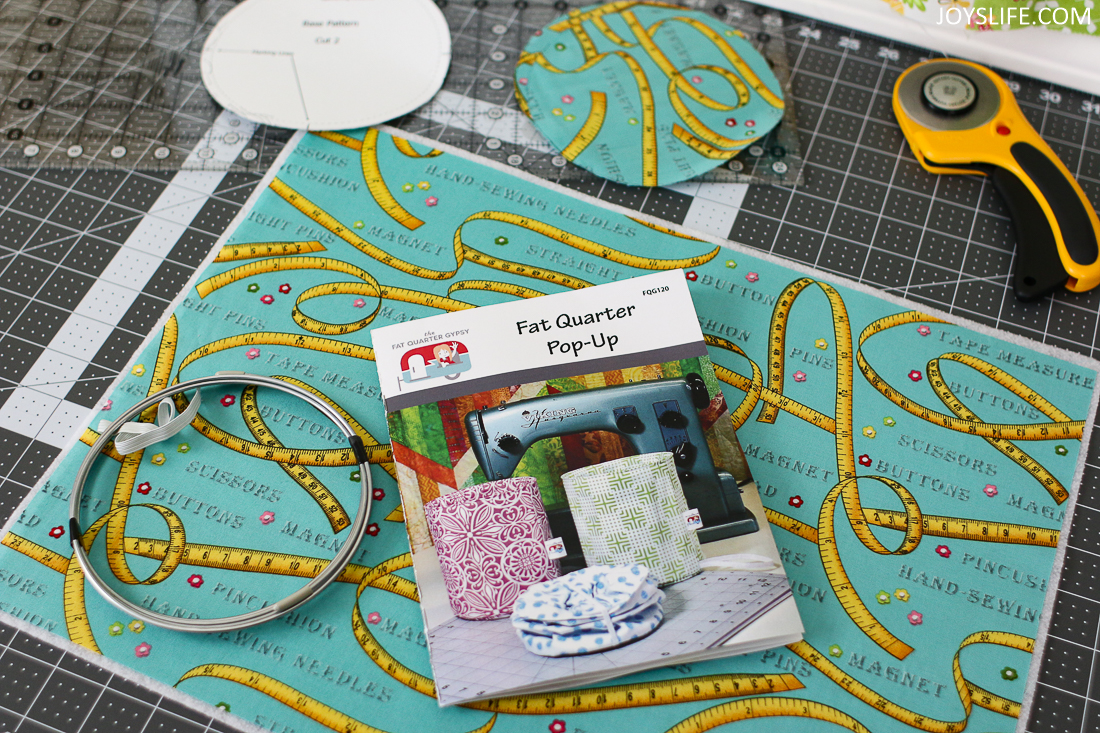 I bought the Fat Quarter Pop Up pattern by the fat Quarter Gypsy.  It's great because it includes the spring and elastic that you need and the directions are easy to follow.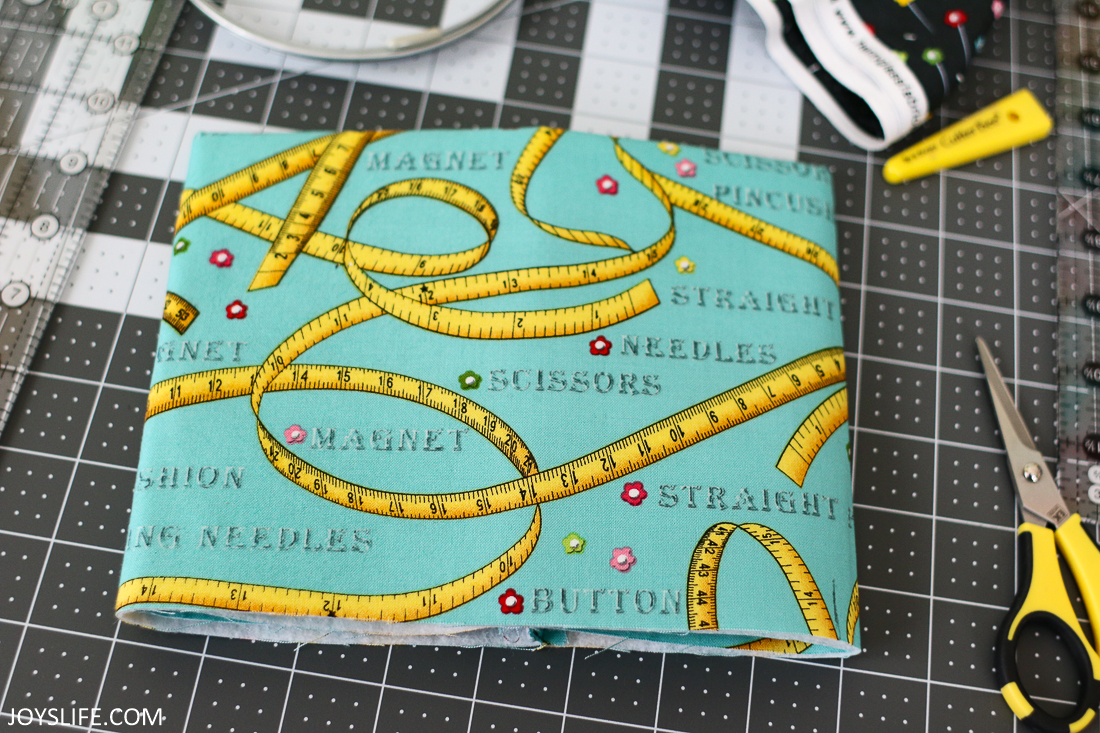 All you need is 1 Fat Quarter for non directional fabric (minimum 17-1/2″ x 19-1/2″) or 3/8 yard if the fabric is directional and 3/8 yard of fusible interfacing for light to medium fabrics.  You'll also need large safety pins, this only calls for 4 of them, small scissors, marking pencil and Wonder Clips by Clover.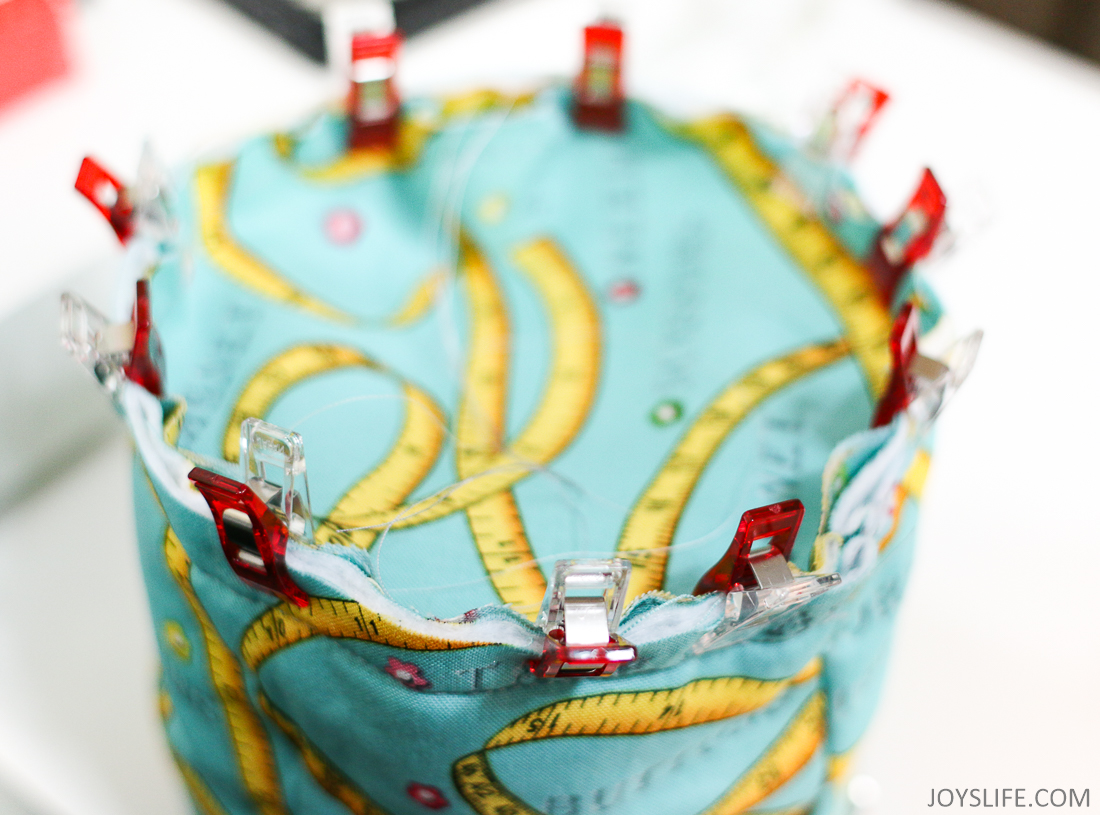 The Wonder Clips are super helpful.  I use them ALL THE TIME.
To make this: Basically, you cut out two circles from the fabric and the body from the fabric and the fusing.  There is an option for adding a tag and a hanging loop, but I skipped that.  (The template for the circle is included with the pattern.  The body is a simple rectangular cut.)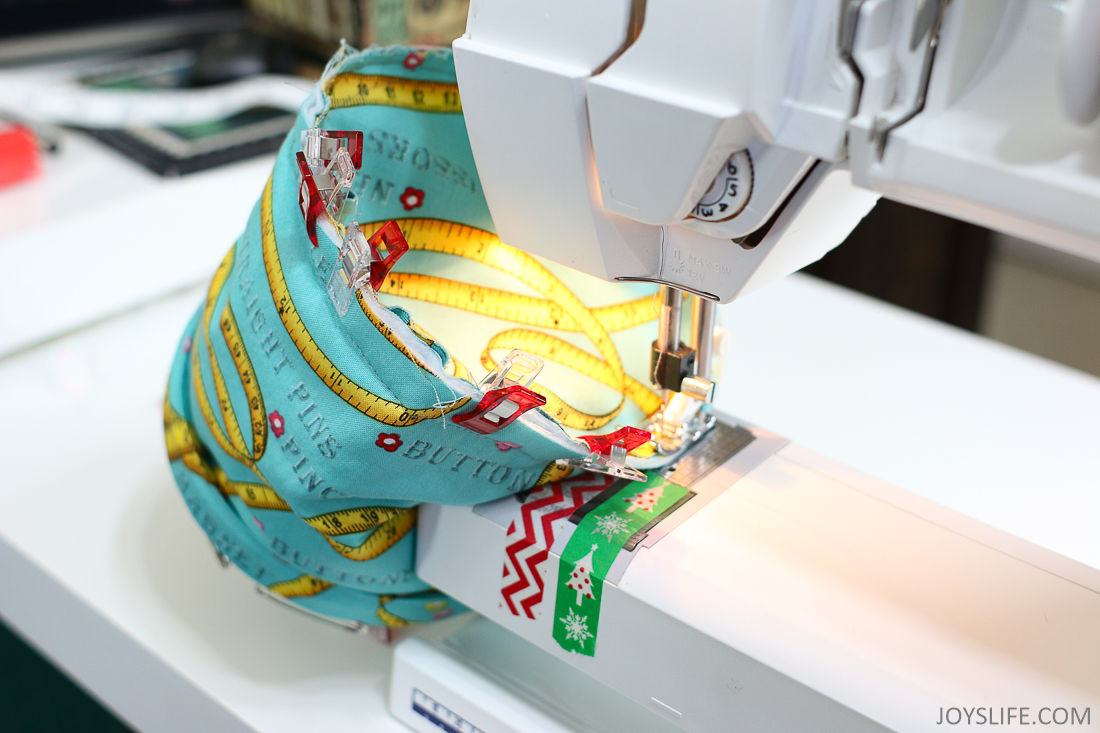 I felt so accomplished after I sewed this circle!  It's not really that big of a deal, but when you're still learning to sew, it's pretty huge.  I took my time and read the directions very carefully, being sure that I cut my fabric the right way, especially since this fabric is directional.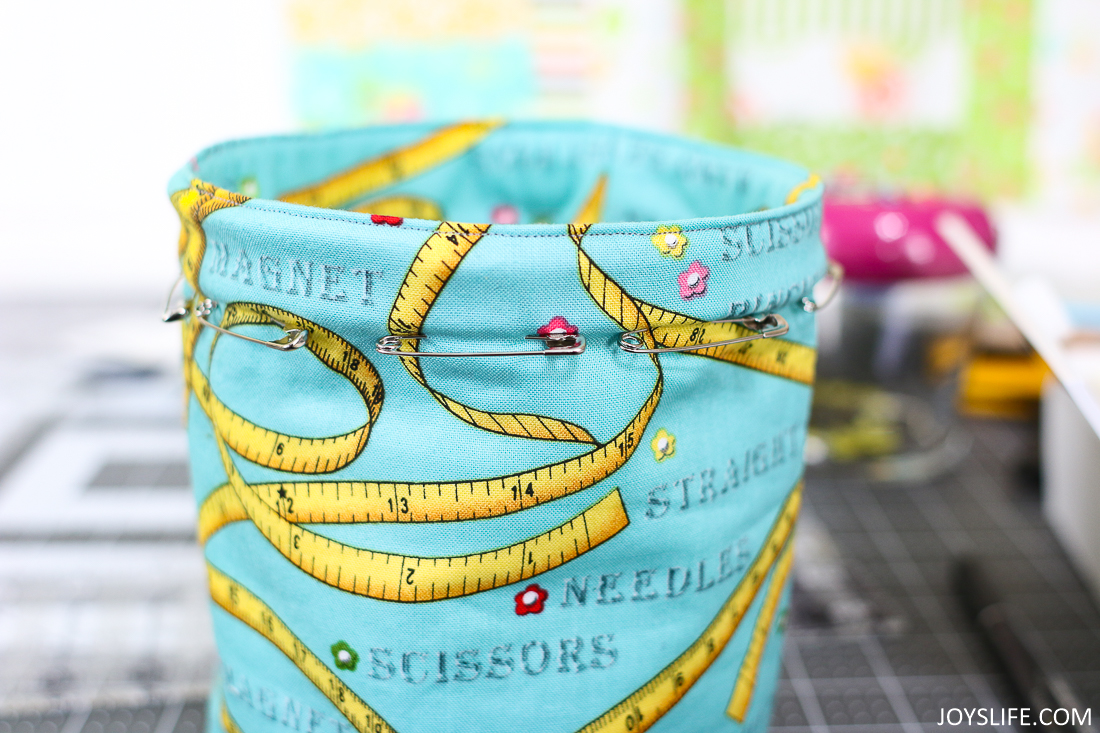 Be sure to pay attention when you insert the pop up!  You don't want to remove the safety pins until you're ready!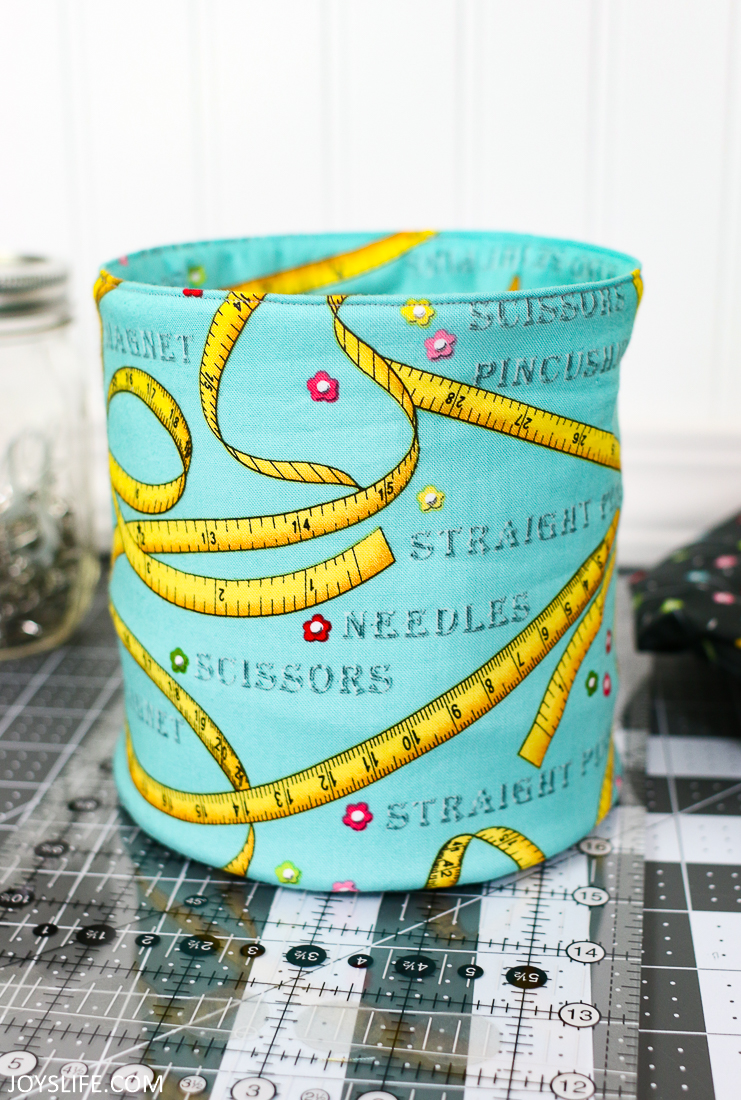 When you're ready and you do remove the safety pins, it pops into shape!  It's so awesome.  Plus, you can also compact it again if you need to travel.  Just collapse it and tie it down with a ribbon or string.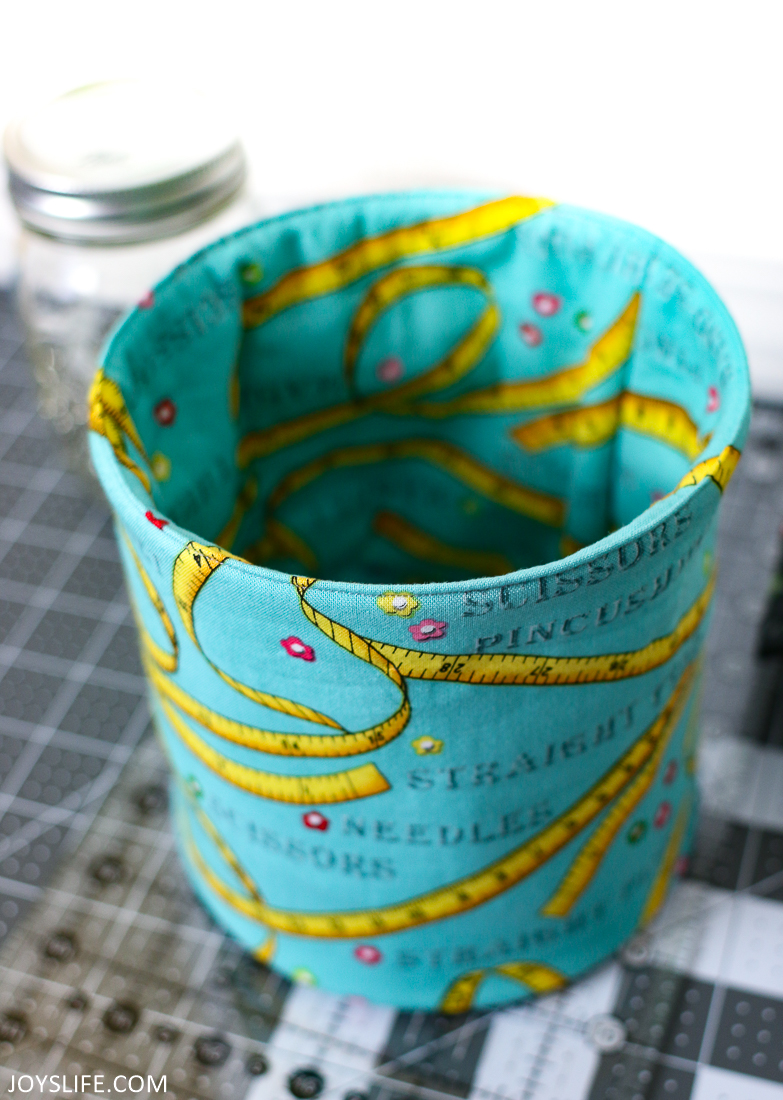 In this bucket I store my Wonder Clips, 1/4″ rulers (they are so skinny!), a scissor holster that I made and a Scotch Bright lint roller.  I use the 50% stickier one.  It's great for cleaning up loose threads and also getting them off of me so I don't look like a thread monster.  I even blogged about that roller, it's that good.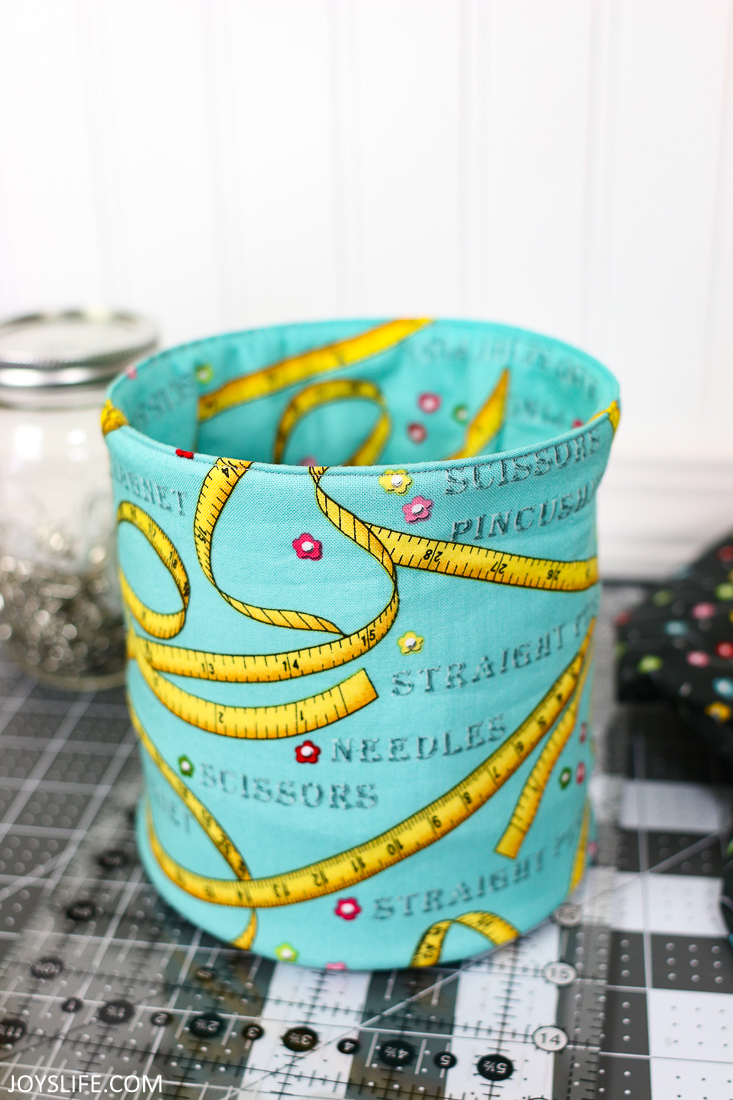 If you've fallen in love with this fabric, it's called "Dressmakers Tape Blue by Dana Brooks for Henry Glass 9706-11".  It's part of the Sew What collection.
If you're in love with the pop ups like I am, they also sell the pop up refills so you can make more AND they sell the patterns to create Basket Pop-Ups, Pet Pop-Ups, T-Shirt Pop-Ups and Stacking Pop-Ups!  I bought the pet one and a bunch of refills.
Happy Creating!