Easy Christmas Stocking Tutorial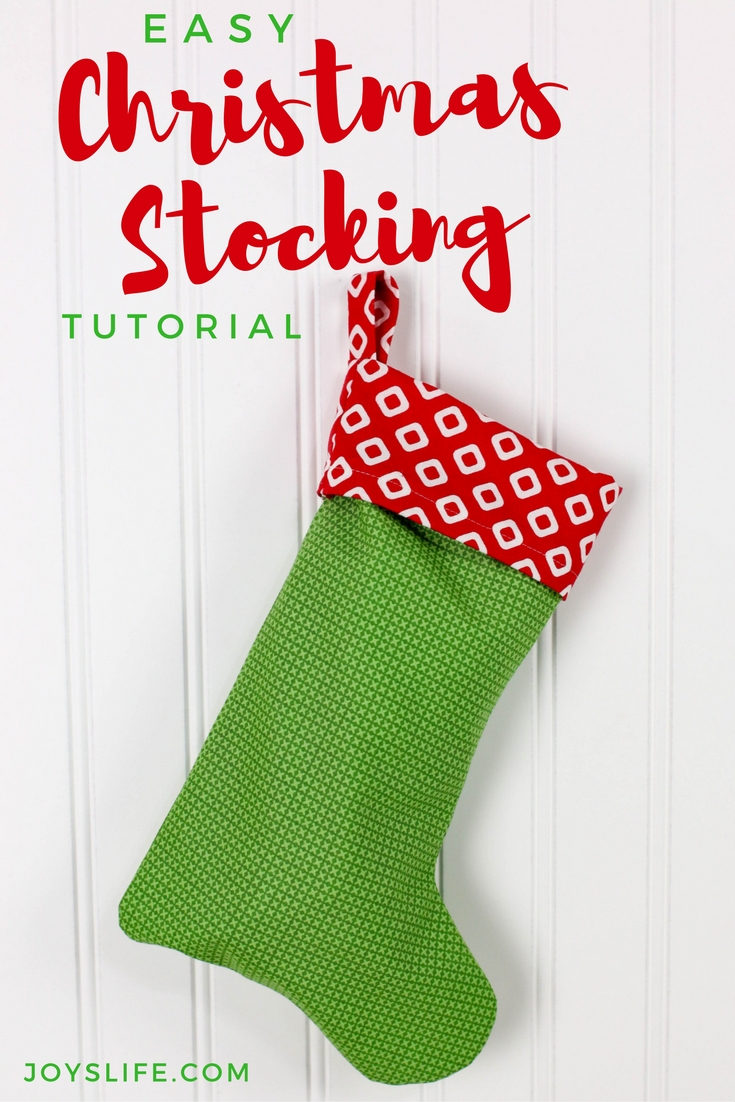 I'm really looking forward to Christmas this year and am excited to start decorating soon!  I don't have any big Christmas plans, I'm just excited to have everyone home for the holidays.  With that in mind, I wanted to create more homemade things, you know, things from the heart.  So, I started with this cute Christmas stocking.  This one is the perfect size for sharing with friends, neighbors or anyone that you want to wish a Merry Christmas or happy holiday!  You're going to like how simple it is to create.  It's perfect for beginners and for sharing little treats!
Easy Christmas Stocking Tutorial
Supplies
You'll need two coordinating fabrics and this downloadable pattern.  You'll also need fabric scissors, paper scissors, a sewing machine, measuring tape, or a needle and thread.  You'll need a printer to print the pattern, or you can just trace a stocking that you already have.
First, cut out the downloadable pattern.  Fold the fabric, that you want to use for the body of the stocking, in half, with wrong sides together.  Wrong sides are the ugly or dull sides.
Cut around the pattern and fabric leaving 1/4″ seam allowance.  I've provided 1/4″ in the pattern.  After cutting, you'll have two stocking pieces.
  Unpin the pattern from the stocking.  Place the stocking pieces right sides together and pin to keep them in place.
Sew a 1/4″ seam around the stocking edges, leaving the top unsewn.  Remember to backstitch at the beginning and end.
For the cuff, cut a piece of contrasting fabric 11-1/2″ long x 5-1/4″ wide.
Sew 1/2″ seam along one of the 11-1/2″ edges.
Sew the 5-1/4″ sides, wrong sides together, to form a tube, using a 1/4″ seam allowance.
Cut a 2″ x 8″ long strip of fabric.  I used the same fabric as the cuff of the stocking.  Choose whatever makes you happy!
Fold the 2″ strip in half, lengthwise, with right sides together.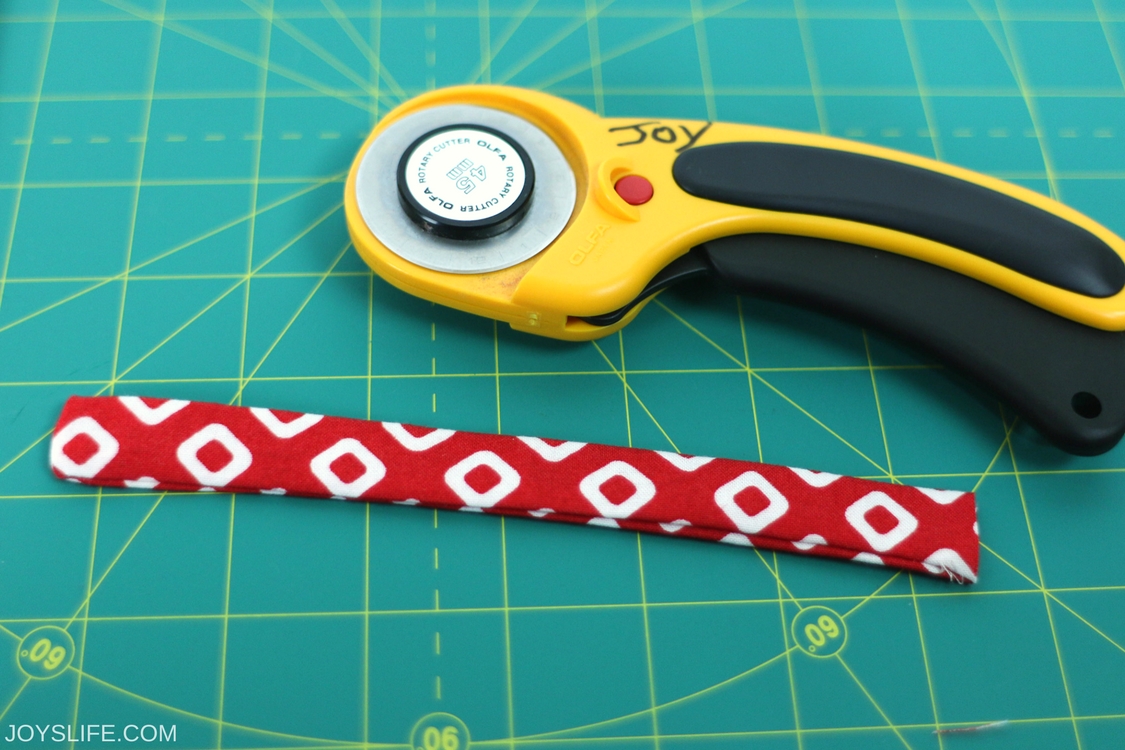 Sew 1/4″ seam down the length of the folded strip.  This will be the hanging loop.  Turn the folded strip inside out and press with iron.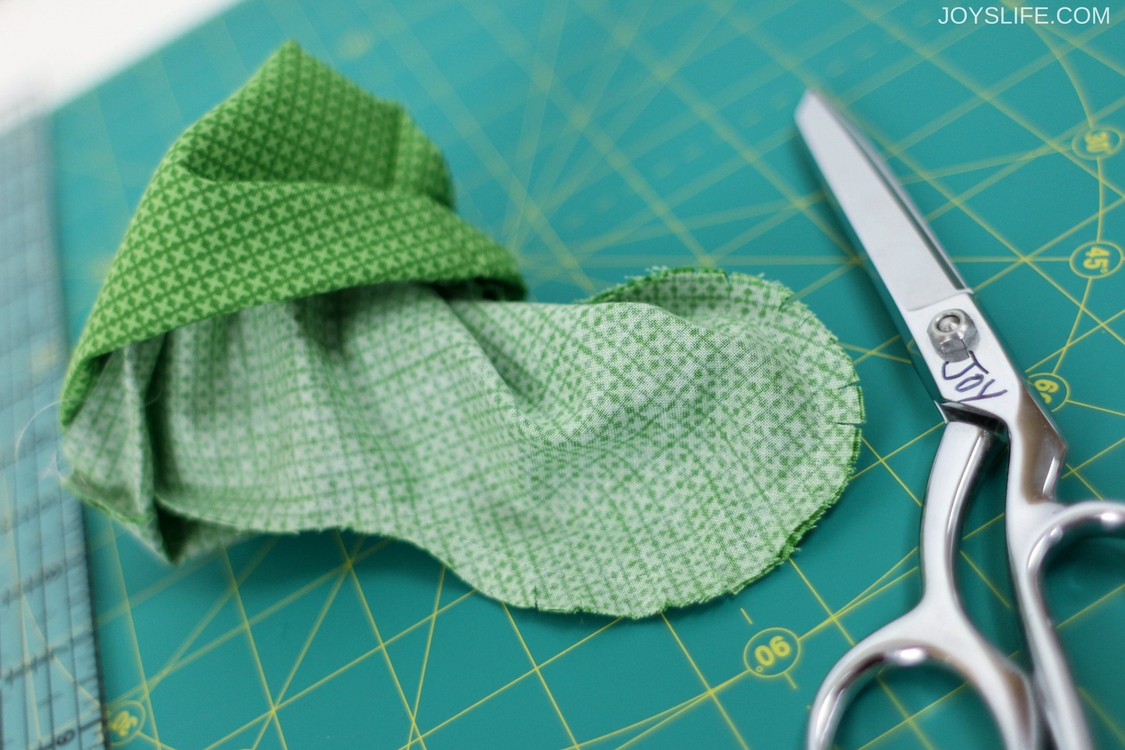 Clip corners to avoid fabric puckers.  Don't snip the seams!  Turn the stocking right side out.
You should now have these three pieces.
Insert cuff into stocking matching up raw edges.  The right side (pretty side) of the cuff needs to go against the wrong (ugly) side of the stocking.
Insert the folded loop at the back seam, between the stocking and the cuff, with the edges facing up and the looped end facing the bottom of the stocking.
Pin or hold the layers in place and sew around the edges. Remember to backstitch at the beginning and end, and over the loop.
Turn the stocking right sides out and fold down the cuff.  Your stocking is complete!  Congratulations!
Now you just need to add some fun treats!  The storybooks are the perfect stocking stuffers.
Plus, they're super affordable.  Cute + affordable = awesome.  Speaking of which, the Skittles® Book of Awesome has a #SkittlesBeard that you can use for selfies!  So funny!  My youngest son is all about the Skittles®.  This is perfect for him.
Life Savers® Sweet Storybook has a sweet story and sweet candy!  If you've got one last year, this one has a new story!
The Starburst® Sweet Selfie Book has a holiday selfie frame inside, so you can send holiday greetings and a Sweet Selfie to friends and family.
How cute is this Santa?  This Life Savers Gummies® Sweet Game Book and Crafts has trivia, a word find, maze and gingerbread house craft!  These are such a nice way to give a sweet gift to someone special.  I love these books!
You can find all of them at Walmart!  I found all that and more when I was there.  It was actually kind of hilarious.  I didn't get a cart or a shopping basket and I kept finding things that I needed.  I was balancing things like I was doing some kind of a juggling show.  LOL!
 Let me know how your stocking making goes!  What colors and fabrics will you use?  Are you making any themed ones?  I look forward to hearing!!