Popup Card Studio Software You're Brew-tiful 3D Card

I'm in love with the new Popup Card Studio software.  It makes me look so much 3d smarter than I am.  I've tried to make pop ups before but they've always taken me forever.  Foreevvvvverrrr.  See how long that was?  It's a mighty long time, I'm here to tell ya.  (Stole that line from Prince. LOL.)
This card was a little bit more complicated than the last one I made but not by too much.  What I did differently this time was import .svg's from Lettering Delights "Love you a Latte" cut it set.  Because the steam rising from the mug and the coffee pot were separate from the actual cup and pot, I added a shadow and welded the steam to them.  Now the pop up tab can be added to the steam area and that part will pop up too!  YAY!
After I saved my card, I imported it into the Silhouette Studio software.  Next, I added the mug and coffee pot graphics.  Aren't they cute?!  Soooo cute.  You can get those right here.  I simply sized them to fit inside the place that I created for them on the pop up card.  Next, I imported a burlap background for the card.  Here's how to add color or patterns to your creations.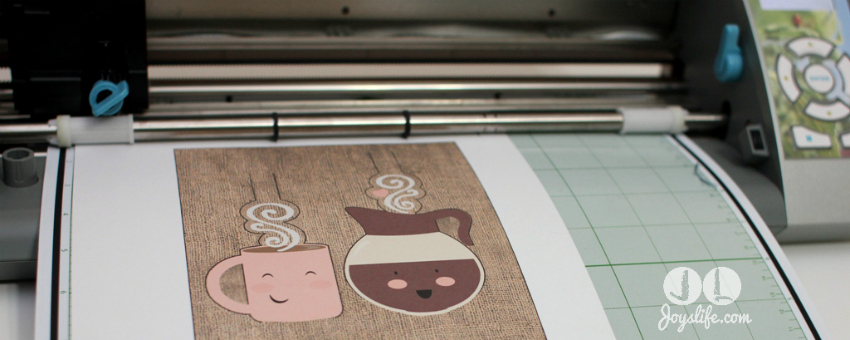 After I had the images in their right places and the background added to my card, all I had to do was print it out and then cut it!  Here's how to print and cut with the Silhouette Cameo.
You'll probably want to add a backing to your card.  If you don't it still works but people can see through the cuts to open air.  Save the air, use cardstock.  LOL!  I'm using my ATG gun to adhere the printed pop up card to the backing.  By the way…did you see the mistake I made?  When I was creating the pop up, I went past the white line that you'll see on your screen in the Popup Card Studio software.  Don't cross the white line with your pop up tabs or that tab will stick out of your card.  If you do it anyway, like I did, just make your cardstock backing big enough to hide the tab when the card is closed.  Mistakes = art.  Right?  Right.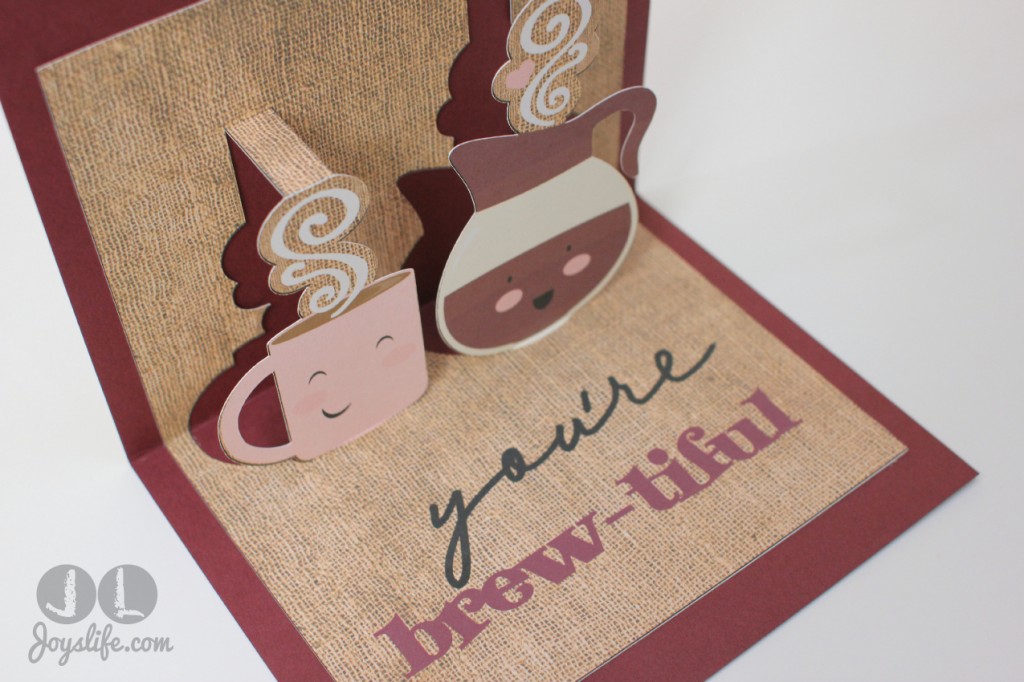 This is for my precious daughter for Valentine's Day.  I know she'll love this card.  I just hope she doesn't see it on here before she gets it.  Ack!
Adore those images?  Me too!  You can get them here.
Happy Crafting!