Back To School 3D Cardstock Backpack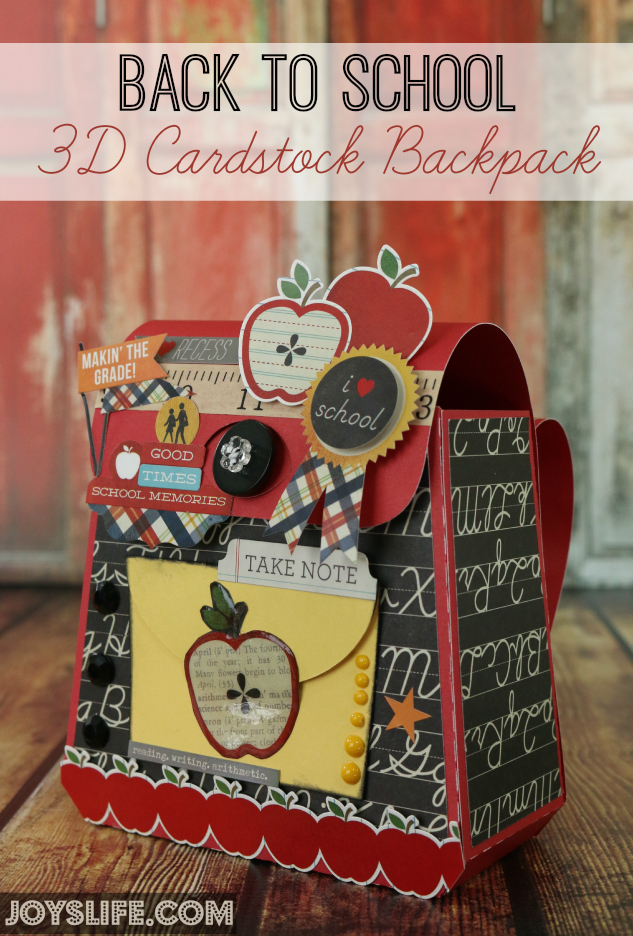 How cool is it that you can make things like this entirely out of paper?  It never ceases to amaze me!  Today I'm using the Back to the Books SVG kit by SVGCuts.
I cut out all the pieces using my Silhouette Cameo.  The Xyron 5″ Creative Station made adhering the cursive panels a breeze (even though I cut one of them out upside down).  Doh!
These are all the pieces that create the backpack.  Not too tough after all!  See how easily the backpack straps will line up to the back of the pack?  Just use a few brads to hold them in place.  Easy!
I'm trying something new to me, decorating with stickers!  Every time I get a pack of paper with stickers I give the stickers away.  Not this time!  I'm using paper and stickers from the Smarty Pants Collection Pack by Simple Stories.  Did you know that you can use baby powder or corn starch to make stickers not sticky?  True story!  I'm adding powder from this powder tool to some of mine and then popping them up with foam dots.  Adding the powder keeps them from sticking where I don't want them to stick.  The powder tool works pretty well.  Honestly, if I could remember to buy baby powder I'd just use that with a paintbrush to achieve the same effect but I never remember.  LOL!
Yo Brad!  I'm thrilled that I finally got to use those cute brads on something.  They've been in my stash for years.  I LOVE the ruler stickers on the backpack straps.
Everything you see is stickers, except for the ruler washi tape.  I added two buttons tied together with black and white bakers twine.  Here's how I store my twine.
That ribbon sticker originally said star student…or something like that.  I used a foam dot and added the "I heart school" sticker for more dimension and to help bring a little black up from the colored paper below.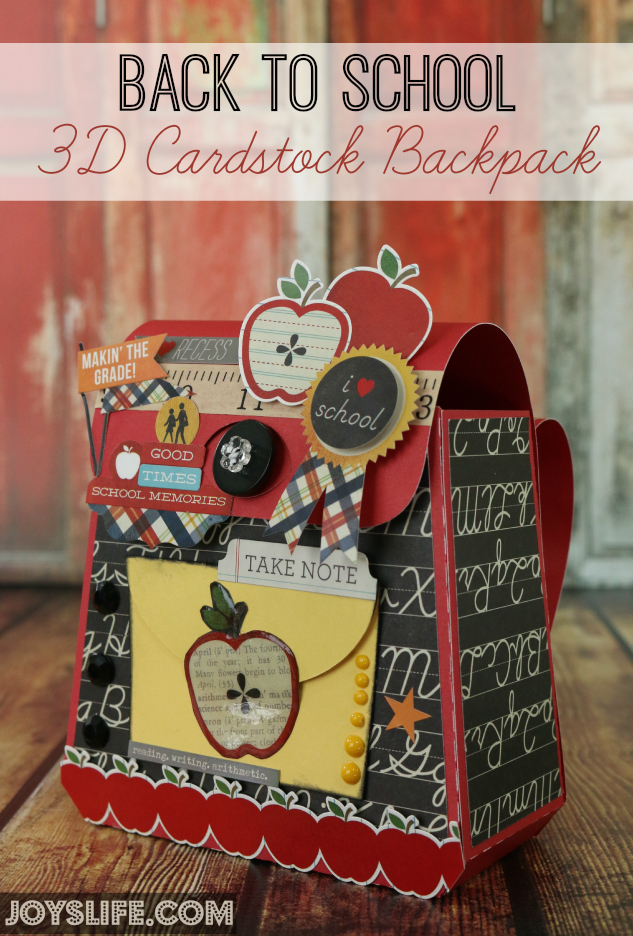 I hope you enjoyed this fun 3D project!  This would be so cute filled with fun back to school things like shaped erasers, yummy smelling hand sanitizers and Smarties candies to name a few.  It would also make a sweet teacher's gift!
Happy Back to School"ing"!