This is a Sponsored post written by me on behalf of Post Great Grains Cereal for SocialSpark. All opinions are 100% mine.
It's a fascintating thing, growing older.  You finally get enough distance between yourself and childhood to really see who you've become.  In my late 30's I took a good look at my adult self and really evaluated how I felt about me, my life and what made me happy.  It was then that I started molding my business and forming a creative life that fulfilled me in a way that I had ignored for a while.  One of the things that I'm proud of is that I'm unafraid to see myself as I am, at least I try to and to work hard on things that I want to change or improve.  When I read these statistics from a survey by Wakefield Research by Post Great Grains Cereal, it was just as I thought.  I'm not alone!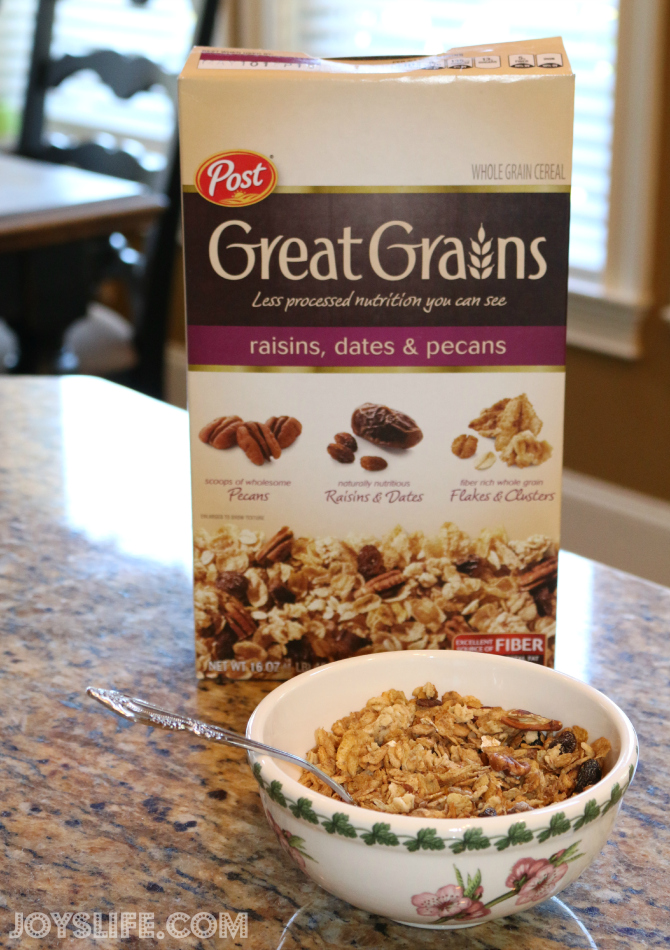 73 percent of women have reinvented themselves after turning 40. In fact, 80 percent of women love themselves more now than they did 10 years ago. Most commonly, women who say they've reinvented themselves say they have improved their health (50 percent), (Hey, that's me! I've been working out with a trainer since January!) found a new passion (42 percent), and changed their career (23 percent). They know better than ever that it's never too late to make a change.  (That's one of my core beliefs!) When women pick the best part of getting older, being comfortable in their own skin (38 percent) tops the list, followed by gaining perspective (34 percent), and feeling a sense of security (12 percent). As for those "learning experiences" along the way? Maybe they weren't so bad after all. 86 percent of women agreed that their mistakes that led to failures were worth the learning experience!  (Exactly!)
I was moved by what some of these women had to say about what made them great,especially the one who said it was her daughter and her daughter said it was her Mom. Tears! (The love of my husband and children is defintiely one of the things that helps me feel great!)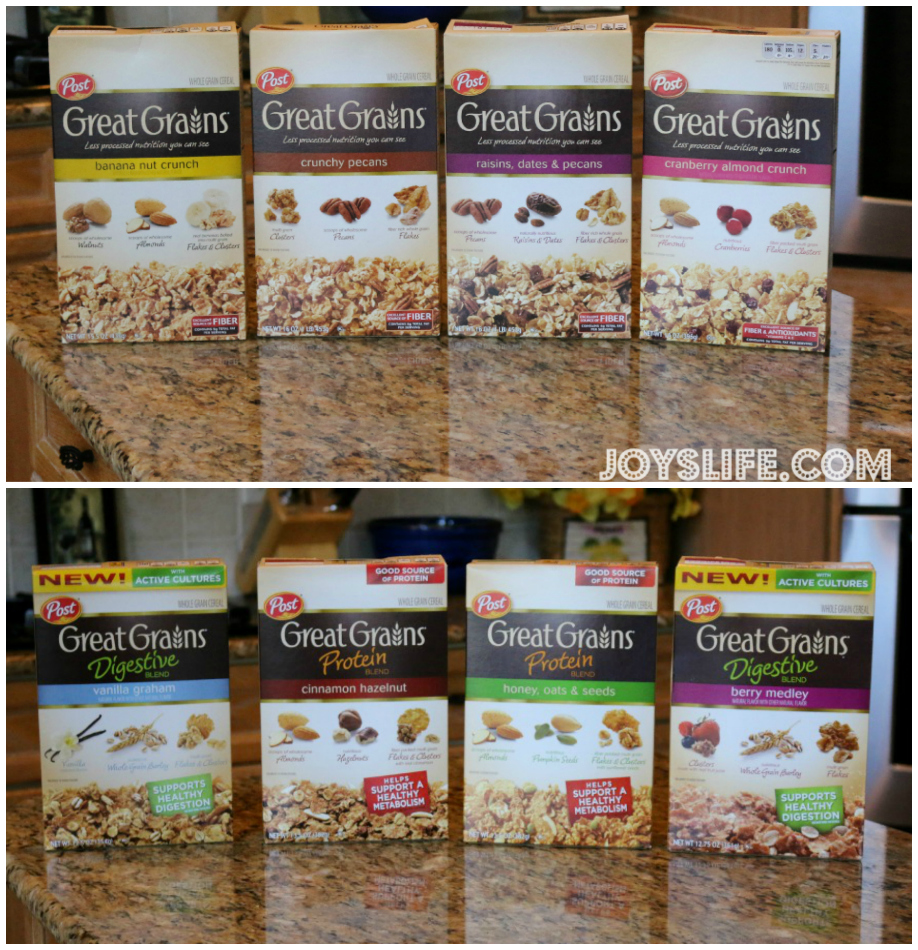 Recently, I've been trying all of these yummy Post Great Grains cereals. I'm in love with the Raisins, Dates & Pecans and will definitely be buying another box when it runs out (well, right after I polish off my other favorite, Cranberry Almond Crunch), but honestly, they're all great.
This cereal brings whole foods from the field to your bowl for a nutritious breakfast you have to see to believe. Great Grains has nutrition you can see! They have fewer processed ingredients like whole grain flakes from actual wheat berries, as well as real fruit and nuts. All of the varieties of Great Grains have at least 30g of whole grains per serving and are a heart healthy way to start the day. I like to eat these cereals before my workouts. Working out is one of the other things I do to feel great!
What makes you great?
For more information, please visit www.greatgrains.com and Great Grains on Facebook.