Hot Summer Calls for Cool Iced Tea…Fast!
This shop is part of a social shopper marketing insight campaign with Pollinate Media Group® and Lipton, but all my opinions are my own. #bemoretea #pmedia  http://my-disclosur.es/OBsstV
This morning the weather man said that it's going to be humid and 90 degrees all week.  I live in the South, so now that I've heard that forecast for the first time this summer, I can just plan on that until about October, with the only changes being rain.  Now, I'm one who likes the hot weather.  I like to sit in it and bake like a snake on a rock but I also stay hydrated, the way any good Southerner does, with a big glass of iced tea.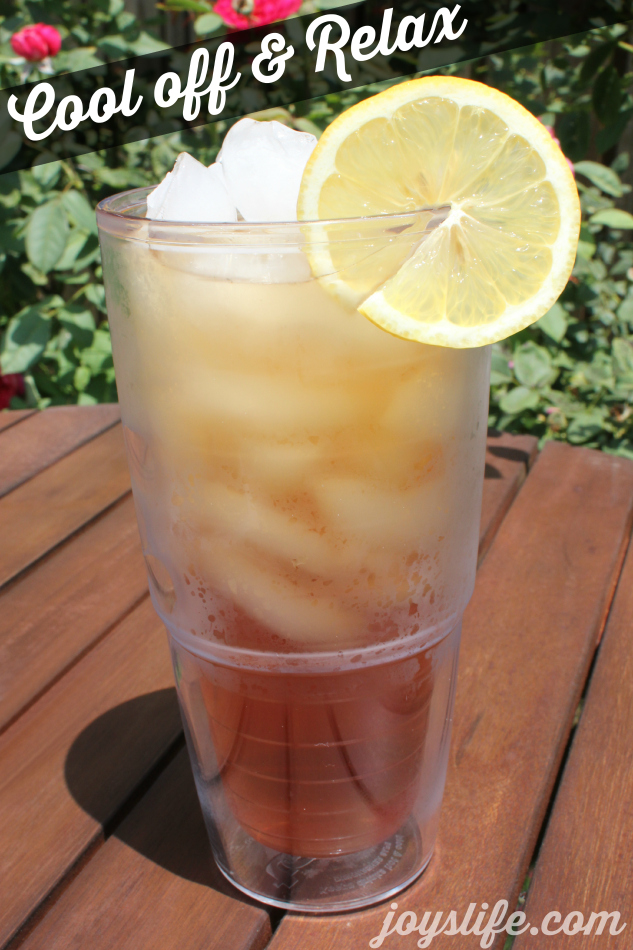 You know how much I love my Keurig, right?  I use it all day, every day.  I've had it for years but this is the first year that I started making cold drinks with it.  Did you know you can do that?  You can!!  Today, I'm using the Lipton K-Cups and brewing them over ice.  You can find Lipton K-cups in stores and online at nationwide retailers, so look for 'em!
Brewing over ice is so easy!  You simply add ice to your cup, add a Lipton Tea K-Cup to your Keurig and press the button to brew.  Simple as a summer day.  (Though my husband didn't know a thing about it until I told him.  He just stood by amazed as I quickly brewed a fresh cup of iced tea and strolled outside to relax.  I think it took him a minute to process what I did…and days to own up to it.  LOL!  We'll just keep that between us, okay?)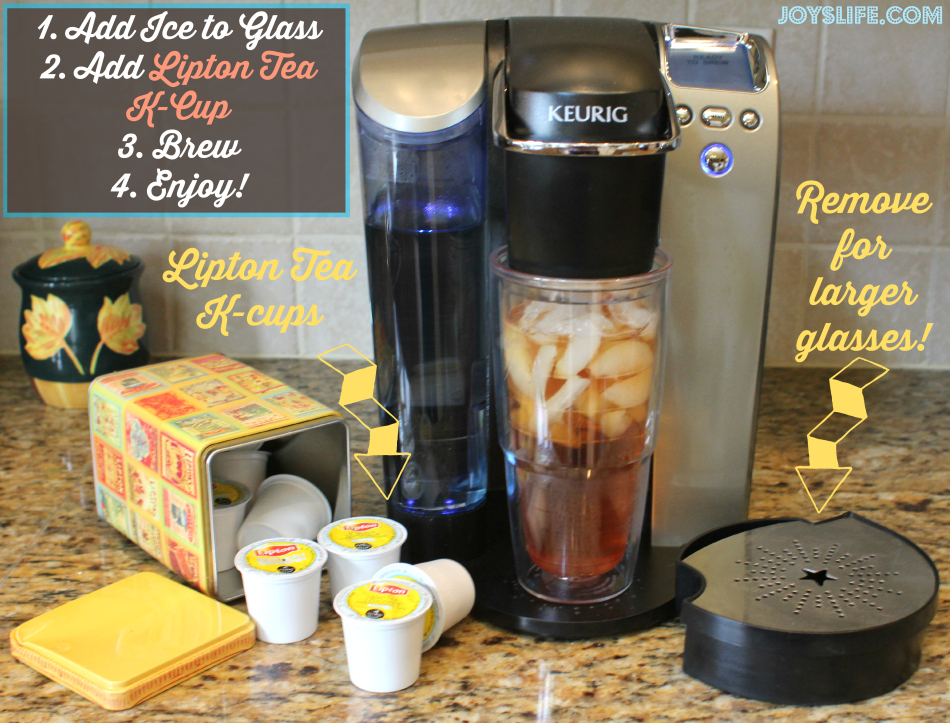 I like to make really big glasses of tea.  In my Keurig, the bottom can slide away for bigger glasses.  If you have a model like this try a big glass!
Today, I'm drinking Lipton Refresh Iced Sweet Tea.  I added a lemon to the side of my glass so I can pretend I'm at a spa.  LOL!  I sometimes use a lemon and sometimes I don't.  I'd say I play spa with it more than I actually use it.  Be sure to check your favorite nationwide retailer to see the variety of Lipton Iced Tea K-cups they carry.  I've also tried the Lipton Iced Tea Lemonade and the Lipton Classic K-Cups.  They're all good!
Fast.  Easy.  Refreshing.  I've got my Lipton Iced Tea, my book and I'm ready to bake in the sun.  Ahhh, me time.
For more information on Lipton® Iced Tea K-Cup® packs visit http://www.liptonT.com, http://facebook.com/LiptonUS or http://twitter.com/Lipton