Cute 3D Pirate Box Perfect for Parties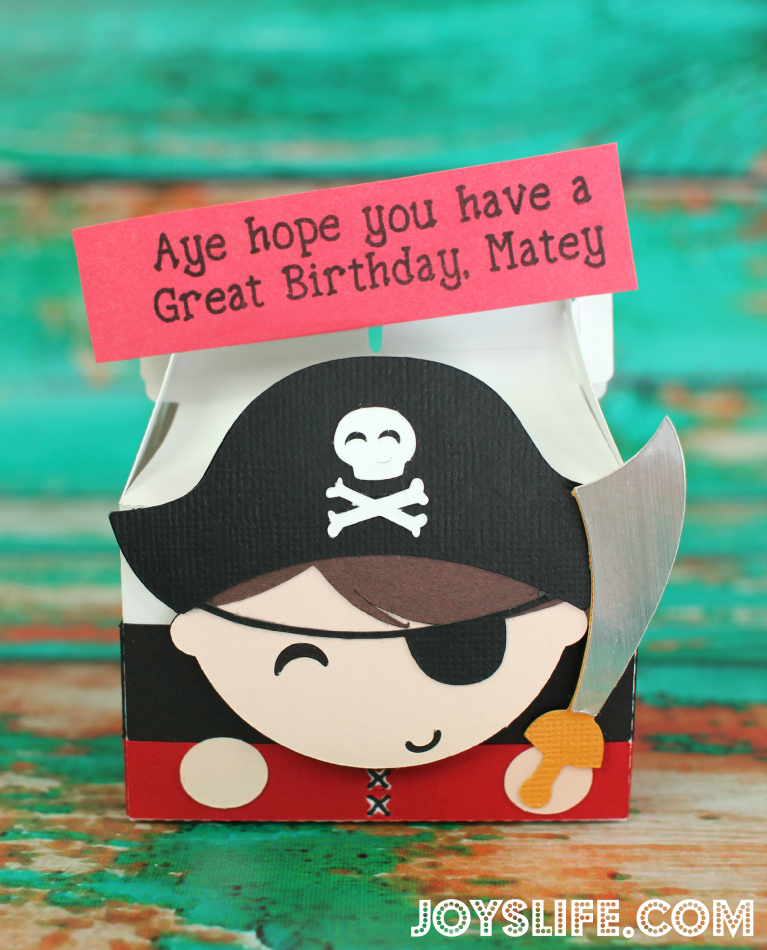 Do you ever just see something so cute that you have to make it even though you have no reason to make it?  Yeah.  Me too.  That's how this pirate box came to be.  I saw it in the Silhouette store and thought it was adorable.  It would be PERFECT for a pirate party!  Plus, it goes great with my stamp!
I used my Silhouette Cameo and some scrap paper from my stash to create everything except the box.  I used a full sheet of 8-1/2 x 11 white cardstock for that.  The file came sized bigger than 8-1/2 x 11 but I shrank it down until it fit.  If you need any help using the Silhouette, check out my tutorials.
Today I'm using a Clear Adhesive glue by Art Glitter.  It works great on paper and is perfect for doing detail work, like that tiny strip of hair.
I'm using Versafine Onyx Black ink along with Joy's Life You're So Punny Stamps to create the tag.  I cut the tag out by hand.
I think I'll add this to a gift for my nephew's birthday.  It's great for adding candy or a small gift…like chocolate gold coins!
Here's this cutie from the side!  I used a silver metallic paper for the sword.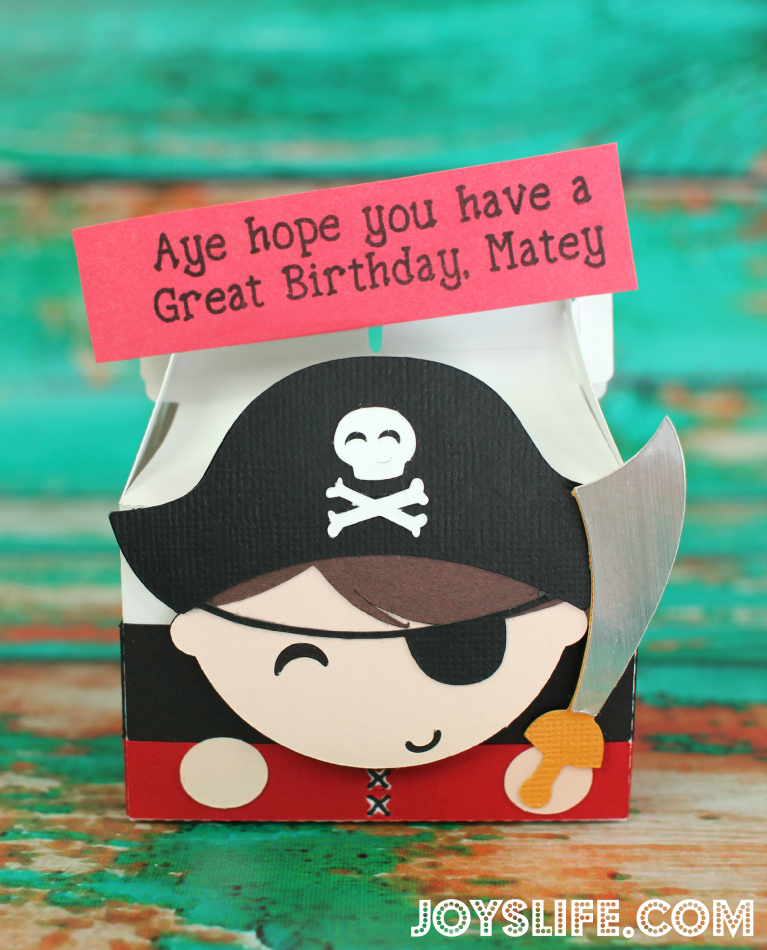 He's so cute I want to throw a pirate party!
Get stampin' and check out my line of pun stamps…right here!  Don't miss the bundle deals for extra savings!
Have a great day!  Arrrggghhh!