Fun Card Folds Birthday Blog Hop
Hi everyone!  Welcome to the Fun Card Folds Birthday Blog Hop!  Be sure to visit all of the crafty blogs listed at the end of this post AND don't miss the GIVEAWAY!  Happy blog hopping!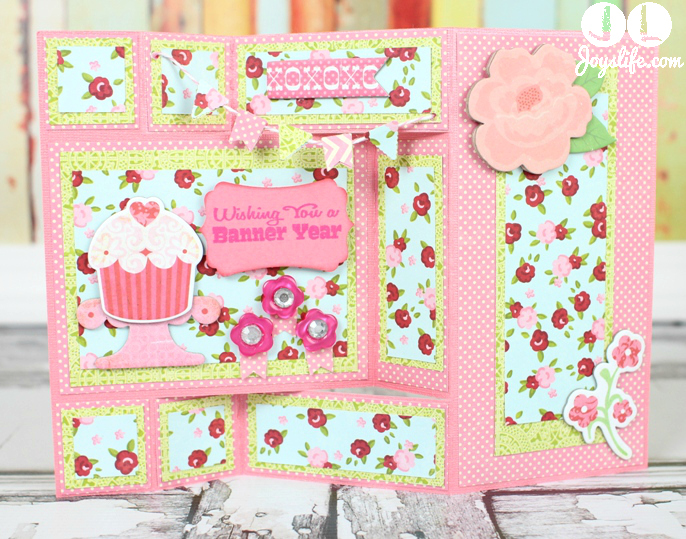 I used the Step Cards file by Lettering Delights to help me create this card.  There are a lot of cool card cuts in that file!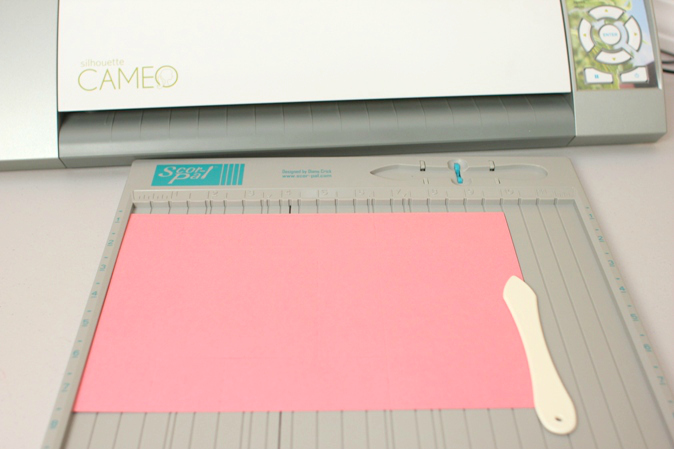 I cut out the card base and most of the pieces from #6 of the Step Cards file by Lettering Delights using my Silhouette Cameo.  Next, I used the Scor-Pal to score crisp lines.  I also have the Martha Stewart scoreboard, either one works just fine for scoring.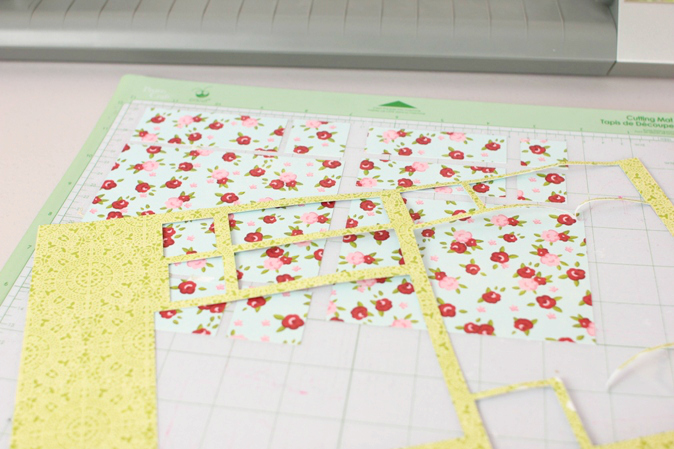 I used double sided paper to make mixing and matching easy.  That's one of the reasons I love double sided!  This paper is by Jillibean Soup.
I hand cut some additional paper, the polka dotted pieces, to give the card some additional layers.   I'd planned to add a bunch of buttons to the card but I ended up only using 2 of them.  They are glued to the back of the card holding the banner on in a pretty way.
I used a tiny hole punch so I could run bakers twine through the card for a banner.  I keep my twine in sugar jars from the Dollar Store.  You can read about my twine storage here.  I love those banner punches by EK Success!  They helped me make my whole banner.  Tiny. Cute. Easy.  YAY!
Woo hoo!  I got to use one of my favorite stamps!  I created this stamp with making a card like this in mind.  It's from the Joy's Life You're So Punny stamp set.
I added little flower buttons under the sign, glued rhinestones in the center of them and punched out some more banner pieces to go under them.  I also used a few chipboard pieces that I had on hand.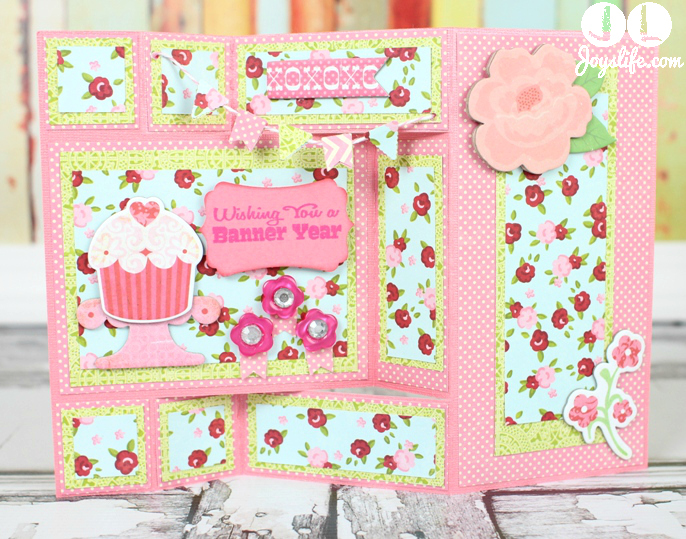 I know just the birthday girl to give this card to, my daughter!  Happy Birthday, baby!!
Time for a Giveaway!
Leave a comment on this post to be eligible for a chance to win a set of mini banner punches like the ones I used on this card!  I'll list the winner on this post on September 6.  Good luck!
And the Winner is:
VICKI CROFT says:
AUGUST 24, 2013 AT 10:32 AM
THAT CARD IS SO CUTE! I HAVE 2 LITTLE GRANDDAUGHTERS THAT WOULD LOVE A CARD LIKE THAT. THANK YOU FOR THE IDEAS. SO CUTE!!!
Go see what all these creative ladies have made!
Joy: You Are Here!  Welcome!
Stacey H: http://staceyscreativecorner.blogspot.com
Maria: http://asimplefive.blogspot.com
Laura: http://www.laurascraftsandmore.com
Lori: http://got2bcrafting.blogspot.com
Patty: http://craftykitten1.blogspot.com
Dawn: http://dawnmercedes.blogspot.com
Jennifer:  http://creativecricutdesigns.blogspot.com
Julie: http://muddypawsinkyfingers.blogspot.com
Have a wonderfully crafty day!