Howl-O Friend Puppy Gift Tag
If you wanted to meet my furry BFF, Saban, you'd already know what she looks like by checking out that dog on the tag. That's exactly how she looks except she's waaaaay bigger in person…but don't worry, she's super sweet. She just turned one year old on the 21st!  Here's a recent photo of her.
I'm using these supplies: English Mastiff stamp (ebay), manila tag from office supply store, Versafine Vintage Sepia ink, Bo Bunny Happy Tails paper and this awesome Trendy Twine from Annie's Paper Boutique.
After stamping the puppy stamp onto some paper and fussy cutting it out, I hand cut some pieces of paper to cover the tag. I used my ATG gun to glue everything down except for the dog. I used Zip Dry Paper Glue to stick that down due to the tiny legs.
It doesn't matter if everything doesn't look perfect when you've got the paper glued down.  Why?  Because you can just cut it down and make it perfect.  That's what scissors and trimmers are for, right?  Totally. 😉  I'm using a Carl trimmer.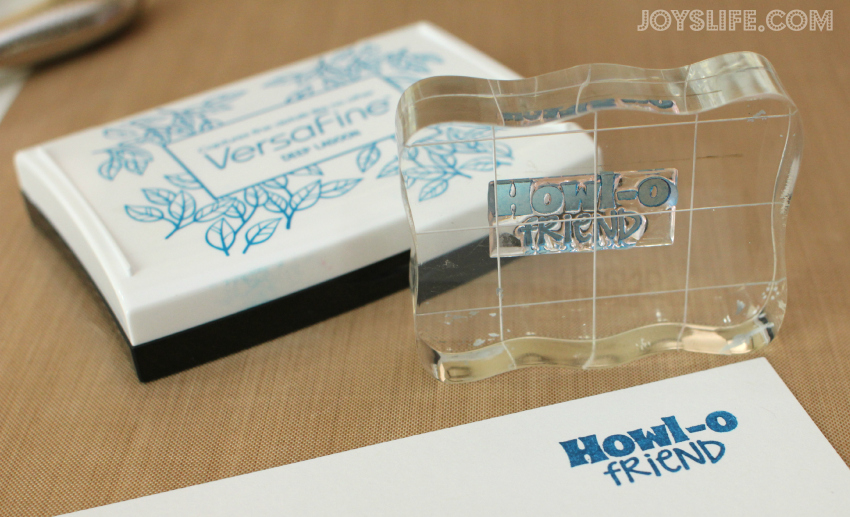 I used a sentiment from the Joy's Life Punny Animals stamp set and stamped on a white sheet of paper. I used a punch to punch it out.
Next, I threaded some Blue Berry Trendy Twine through holes I punched in the tag. Then I tied some Orangesicle twine through the hole in the tag. (I re-punched that hole after covering it earlier.) Finally, I tied a bow around the Orangesicle twine. So cute! I love all the color in the twine!
Tags are so much fun to make!  Here's another one I recently created.
Don't forget to pick up your Trendy Twine and more in Annie's Paper Boutique!
Happy Crafting!
Disclosure: I received Trendy Twine from Annie's Paper Boutique for use in this post.