Mummy Card & Candy Set with Epiphany Crafts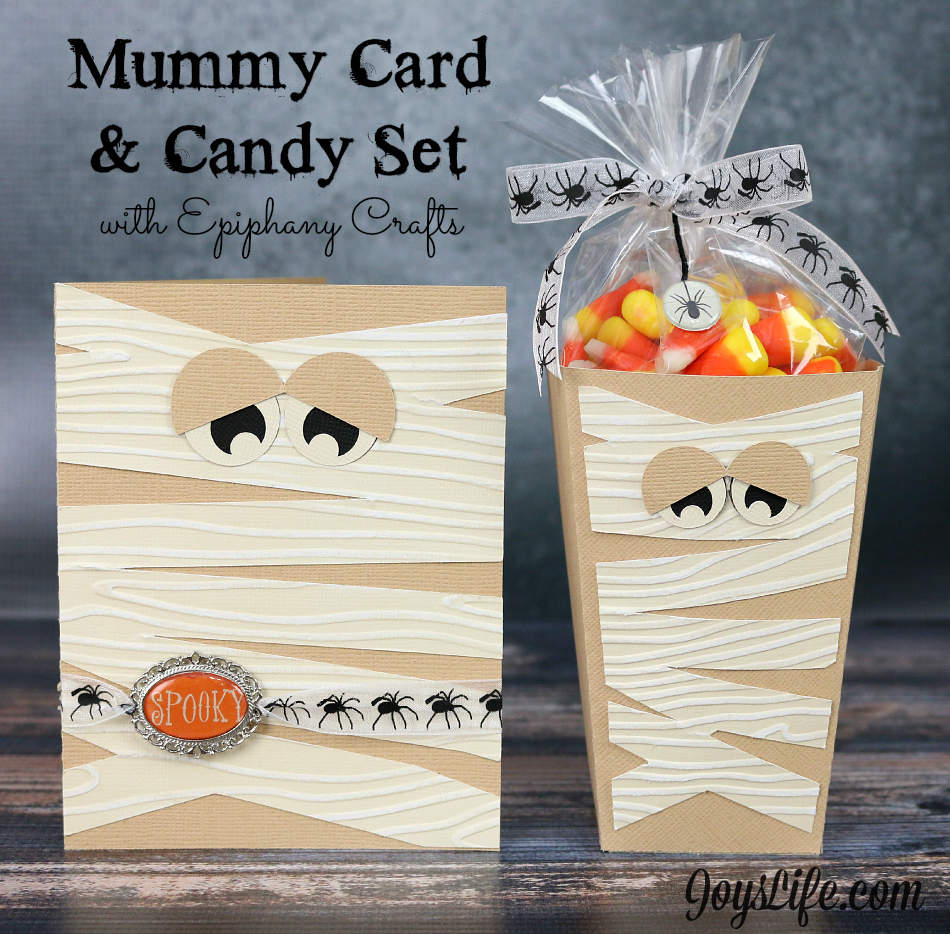 Are you feeling just a little creeped out seeing all those spiders?  I have to admit that while I was working with the ribbon and making the spider pendant, I started to feel that icky sensation that something was walking on me.  Nothing was.  Thank you for that Halloween moment you yucky little creatures! I think the spider pendant is the perfect accent for really pulling off the creepy spider effect.  Don't you?  I created it using Epiphany Crafts' Shape Studio Round 14.  I like how he's climbing up his web.  Read on and I'll tell you how to make it!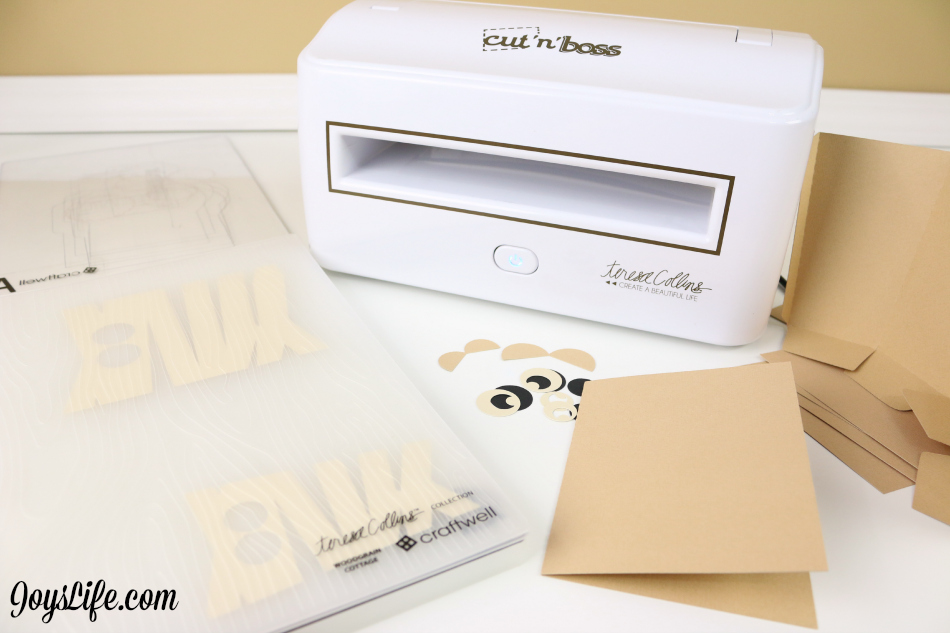 I used the Mummy card (66069) and Mummy popcorn box (65609) .svg files from the Silhouette Store and cut them out using my Silhouette Cameo.  (By the way, a new Cameo just came out!)  I'm using cardstock from Core'dinations Neutrals.  Next, I embossed the mummy pieces using the Cut n' Boss machine along with the Woodgrain Cottage embossing folder by Teresa Collins.  I like how that pattern accentuated the mummy wrappings.
I sanded the embossed mummies to reveal a lighter color paper.  (That's a cool benefit of using Core'dinations sandable cardstocks.  A colored core is revealed when sanding.)  Next, I employed my Xyron Creative Station and the 1″ mini X to help me stick all the little pieces together.
Time to embellish!  I LOVE making things with Epiphany Crafts Shape Studio tools!  I'm using the Oval and Round 14 Shape Studio tools along with the Bubble Caps Oval 25 and the Bubble Caps Round 14.  They're so simple to use!  Just place the Shape Studio tool over whatever you want to punch out.  Before you punch, you can add a matching bubble cap.  Shut the top and punch.  Simple as store bought pie.  Pie…yum…anyway…
I punched out an additional round piece of paper for the back of my spider pendant.  Between the two pieces, I added some Glossy Accents (to act as an adhesive and because it dries clear) and a piece of black thread.  Hold for a few seconds for everything to set.  Voila!  A spider hanging by a thread…literally.  LOL!
Here's another amazing thing about Epiphany Crafts Shape tools.  They have matching charms and settings.  (LOVE!!!)  The oval bubble cap fits right into this pretty oval setting.  If you have a very thin ribbon like I'm using, you can even run it through the sides of the oval setting and create embellishments like this or even a necklace!  What?!  Yes.  True story.  The cool factor is limitless.
This is my first post since becoming a permanent member of the Epiphany Crafts Design Team!  I'm so happy to be a part of it!  If you missed any of my previous Epiphany Crafts post while I was a guest designer, click here to see them all.
I wrote this post while participating on the Epiphany Crafts Design Team.