How to Unmount Your Rubber Stamps Using EZ Mount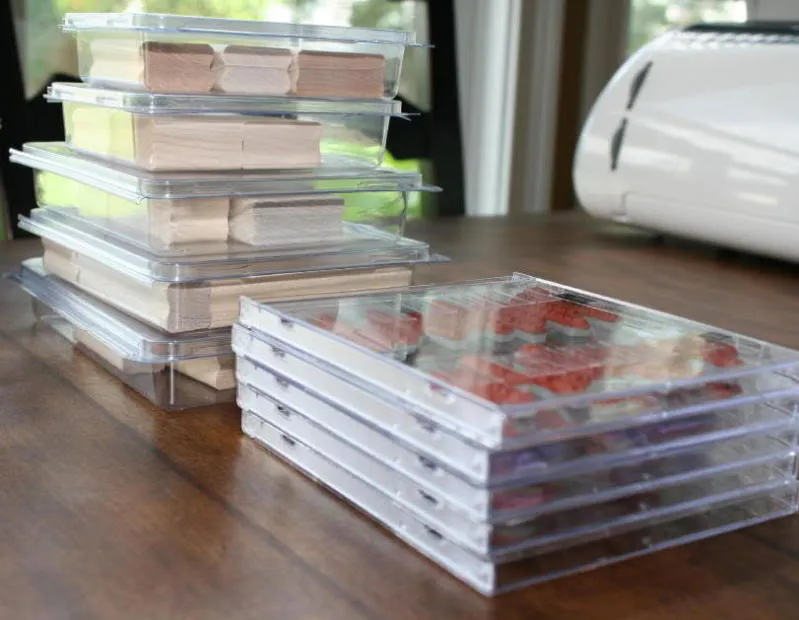 Five Stampin' Up stamp sets reduced to Five easy-to-store CD cases!! Woo hoo!
I finally did it!  I got all my rubber stamps unmounted, stuck them to EZ Mount and now they easily cling to acrylic blocks!  Yay!
You'll need these items:
Is Peeling the Stamps off the blocks or backings difficult?
I started by using new Stampin' Up rubber stamps.  They were easy.  I just peeled them off their backing and had no trouble at all.  Of course, they hadn't been attached to the wood blocks yet.  I did run into trouble with old stamps.
You can microwave them for a few seconds and they should peel off.  This was true for me with a lot of my stamps, but not all.  Frankly, I ended up throwing a few stamps away because I didn't want to deal with the hassle and I wasn't in love with the stamp anyway.  I found that those attached to black backings (for me) was a real pain.
There's actually a container for CD's, so that helped!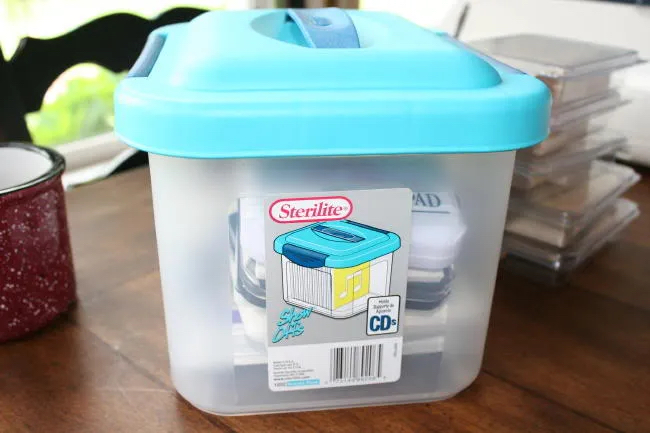 You see I have some ink pads in mine, but I noticed when I turned it around that it's made for CD's, among other things.
This is the final product. I'm not the best cutter in the world, so don't judge those raggedy circles too harshly.
These are the 5 Stampin' Up sets all attached to the EZ Mount and clinging to the CD cases.  I just put the stickers that say what they are on the outside of the cases.  You can just stamp an image on the insert that comes with your cases, or make one out of cardstock if you don't have any.  Then you can tell what you have without staring at the rubber and trying to decipher it.  Now that I've accumulated so many CD cases full of stamps I'm really starting to see the need for labeling on the sides.  If you make an insert…make a side label too.