Woven Easter Basket with KNK Zing, Echo Park Paper, Lori Whitlock file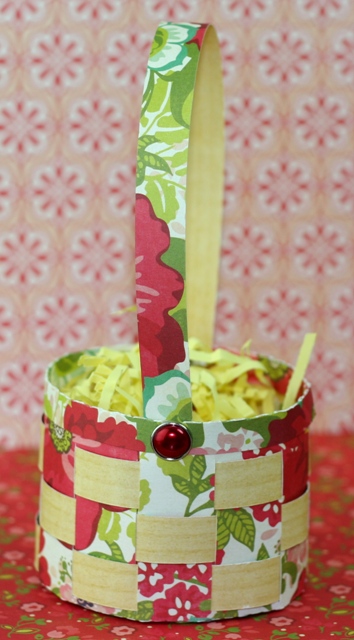 I think this little basket is so pretty. I know it's sort of Easter themed with the grass in it but I think this would make a nice container for a small gift any time of the year. It can be quickly changed in theme just by switching up the paper. I LOVE this paper. It's Echo Park This & That Graceful by Lori Whitlock. This sweet woven basket file is also created by Lori.
I have to admit when I first saw all these pieces I was like, "Huh? Say what? What are the circles for? Why are there tabs on that piece? Just what the heck is going on around here? Has everyone gone crazy?!" Well, ok. It wasn't THAT bad. I mean, I'm not TOTALLY helpless. There's always You Tube! LOL! Seriously though, if you're confused at all about how to put this together just watch Lori's video. I did! 😉
Zip Dry Paper Glue is perfect for this project.
Dude, I'm Zingin' it up around here.  I used my KNK Zing machine again to create this project.  I'm planning to work it as hard as I did my Cricut and you know some of the wacked out stuff I did to that thing.  Painting my Cricut, turning my Cricut into "Fake Cake".  LOL!  Really, I'm going to try just about everything I can think of with the Zing.  I predict that it will handle it all well.  I really believe in this machine.  That being said, if you have a Silhouette Cameo you can use this file in that too.  You can use Lori's files and other .svg files in just about any electronic die cutter.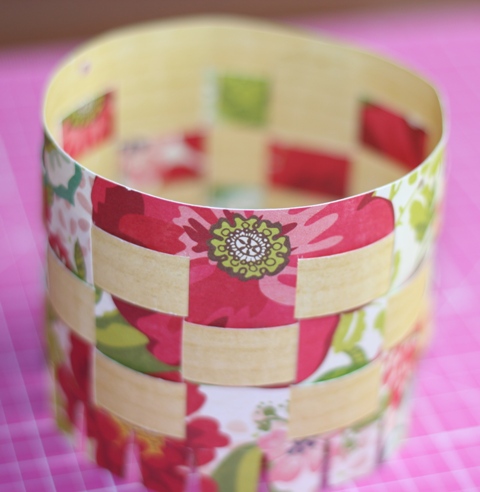 Next I'll fold those tabs on the bottom under. Then I'll put one of the circles inside and the other one on the bottom and glue away.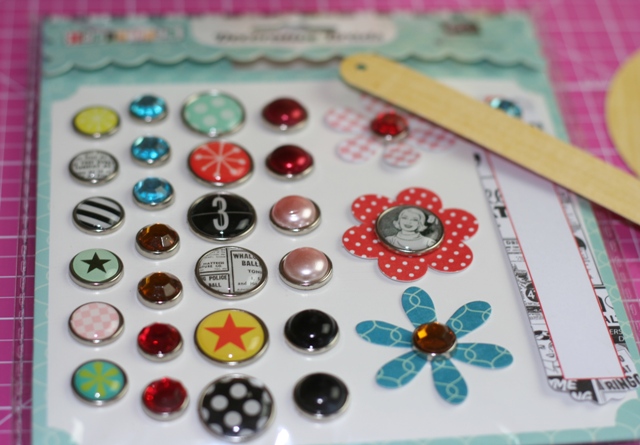 You just need 2 brads to attach the handle. There are little holes already in the basket and handle making it easy to line up everything. I'm using brads from the Echo Park Happy Days Brad Assortment.
If you think this is cute just wait until you see what I put in it. I'll share that post soon. I hope you are having a great day and that it's getting Springy wherever you are…unless you're somewhere where it's becoming winter…then … um… be glad you're not sneezing your head off from the pollen. LOL! 😉