BE U Tie Dye Hoop Art with SEI Tumble Dye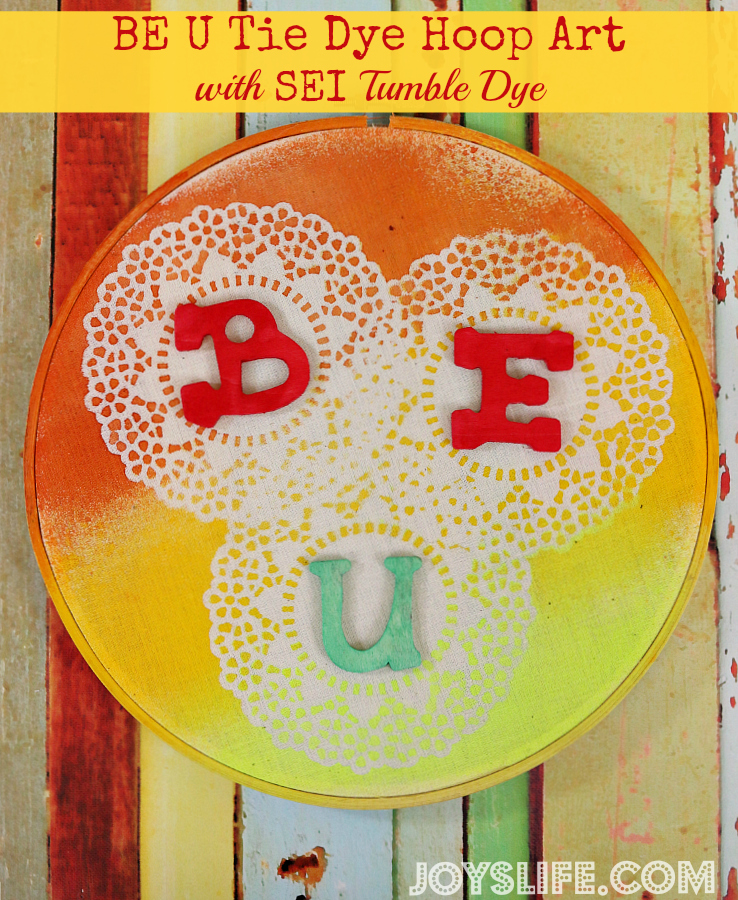 This fun project is perfect for dressing up a wall in a teen's room, a craft room or anywhere that needs a punch of color and a reminder to stay uniquely you!
I created this using SEI Tumble Dye, the SEI Hoop Art Starter Kit, doilies and thin wooden letters.
It's so simple to create this!  Take the muslin from the Hoop Art kit and pull it taut inside the hoops.  Layer the doilies in a pattern that you like.   Grab your Tumble Dye and start spraying!  (Make sure to use a craft mat underneath your project to protect your area from overspray.)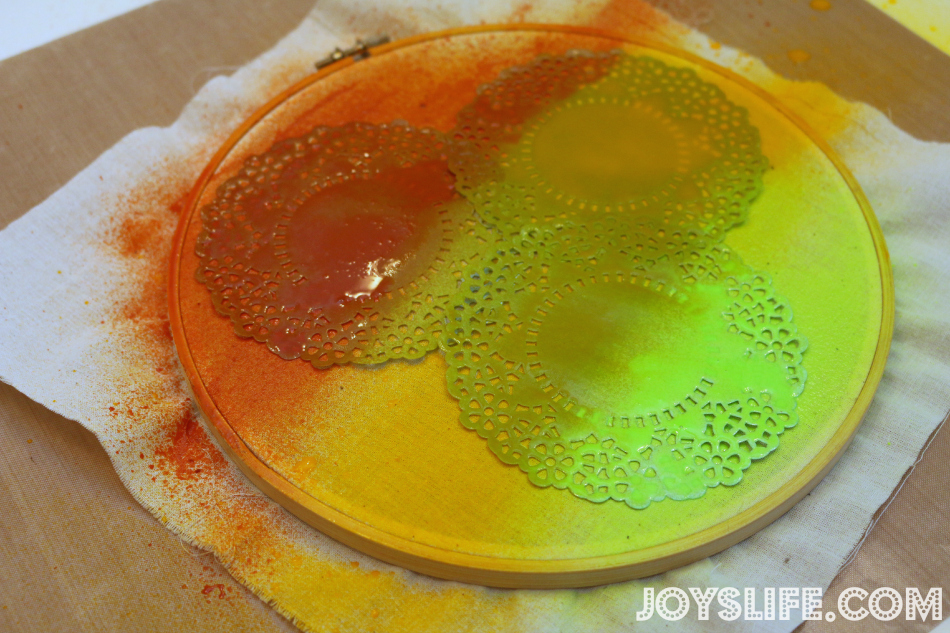 Once you're finished spraying, carefully remove the doilies.  If you're like me and spray heavily then you can use a paper towel to blot the excess spray.  Careful up and down blotting will help your project dry faster, just try not to smear it.
Next, use wooden, cloth or chipboard letters and spray them with SEI's Tumble Dye.  I used a paintbrush to dab up some of the excess spray and used it to paint the edges and corners that the spray missed.  When the letters have dried, attach them to your project with hot glue, glue dots or fabric glue.
 When it comes to crafting, every mistake is simply a new kind of art.  Don't worry about making it perfect, make it YOURS!  Just BE U!
You can see all of my SEI projects here (on my blog) or here (on Pinterest).
Happy Crafting!