We Roll Tide with Our Alabama Game Day Food & Jell-O Jigglers
It's football time!  This week Alabama plays West Virginia in the Georgia Dome.  We're so excited to watch the first game of the season!  We'll be ringing it in with some game day food.  Each football season we try to add a cool, new item to our football food making, so our family was super excited that Jell-O came out with these awesome  JELL-O University Mold Kits and that one was for the University of Alabama!  Roll Tide Roll!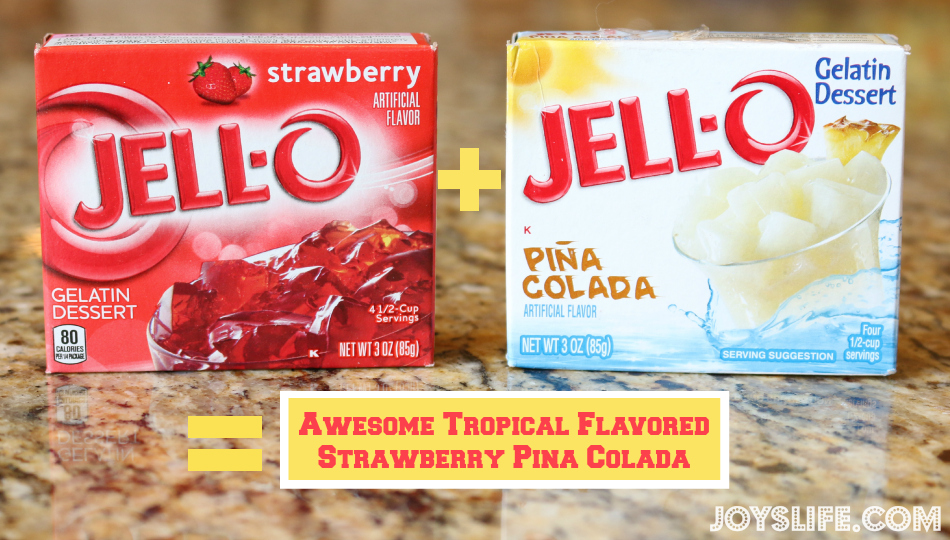 Our kit came with 4 packs of Strawberry Jell-O but I bought some Pina Colada flavored Jello-O so we could mix the two flavors together to create an awesome tropical flavored Jell-O Jiggler. I also just "had to have" a nice white color so I could replicate Alabama's colors of crimson and white.
Check out these related Football Food ideas!
Tropical Layered Jell-O Jigglers
With just a few easy steps you can make these tropical layered Alabama Jell-O Jigglers.
First, spray the inside of the Jigglers Molds with cooking spray.
Add 2/3 cup of boiling water to the Strawberry Jell-O.
Stir for 3 minutes until the gelatin is completely dissolved.
Pour the dissolved gelatin into the mold, filling halfway.
If you have any Jell-O left over, pour it into a heat safe bowl and refrigerate for an extra treat!
Place the molds in the refrigerator for about an hour for the Jell-O to firm up some before adding your second color layer.
Next, repeat the process using the Pina Colada Jell-O and refrigerate for 3 hours or until firm.
When they're ready to take out of the molds, simply run a knife around the edges of the mold to loosen the gelatin.
Unmold them and add them to a plate.
You're ready to eat!
Look at the detail! Those are elephants on the left and right of the Alabama "A". It says "Alabama Crimson Tide" around the outside of the "A". It was hard to capture with my camera but every little letter came out perfectly. I was so impressed!
Jell-O University Mold Kits can be found for local University teams at Walmart stores in the cities where they are located and online.
Our football food includes these fun football shaped mini burgers!  We should probably add some cheese on top for the laces, shouldn't we?  Either way, they tasted great!  We baked yeast rolls for the buns.  YUM!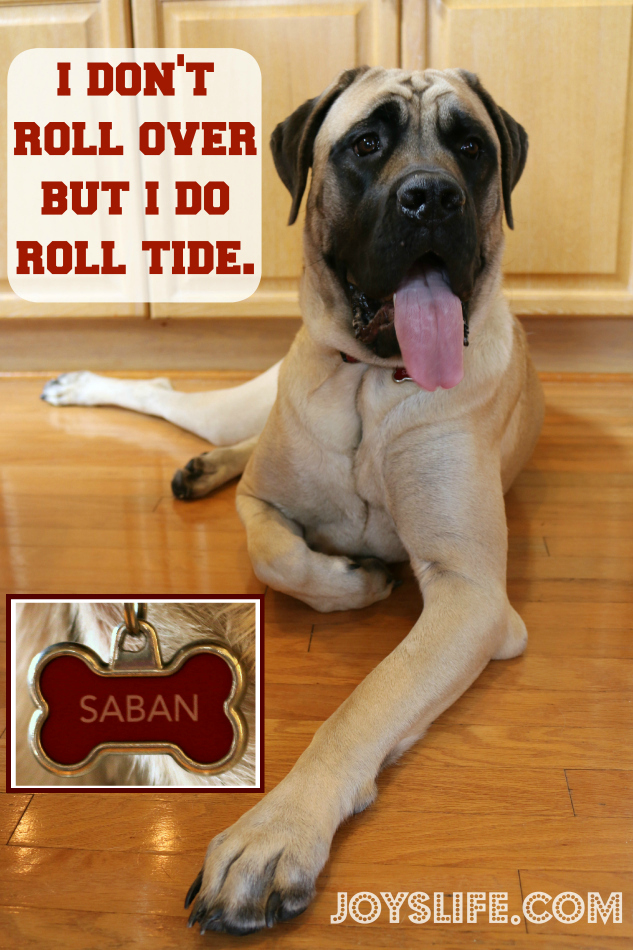 About our Dog Saban
If you didn't know what big Alabama football fans we are, you do now.  LOL!  This is our English Mastiff puppy, Saban.  She's named after Alabama Coach Nick Saban.  You can read more about how she got her name in this post.  Oh, yes!  She's still a puppy.  She turned one in April.  She's about 130 lbs right now but will grow to be somewhere between 180 and 220 lbs.  Here's some information about her furry family.  The greatest thing about her is…she's my perfect furry friend.  I love her so much.  Plus, she makes me laugh!  Here's how she looks if rival Auburn wins.  LOL!

Which team or teams are you cheering for this season?
This shop has been compensated by Collective Bias, Inc. and its advertiser. All opinions are mine alone. #TeamJellO #CollectiveBias