Popup Card Studio Software Heart My Geek 3D Card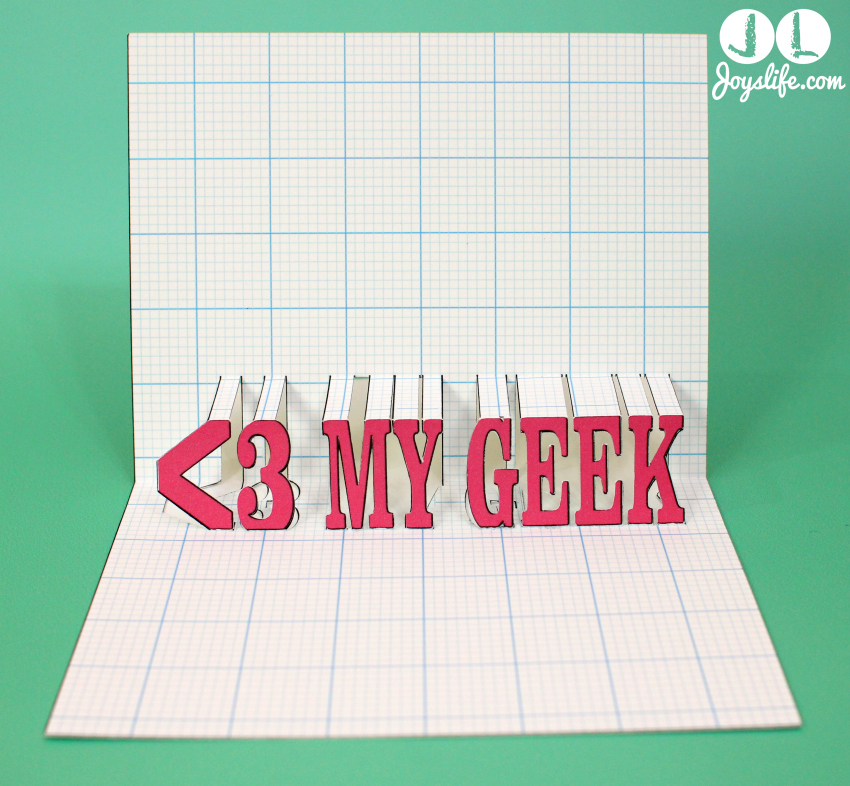 Once in a while I find something crafty that is so inspiring I have to use it immediately.  That would be this brand new software that was just released, Popup Card Studio.  It is GREAT!  Why? Because it allows me (and you) to make popup cards without having to be good at making popup cards.  That rocks my world because I just don't think in terms of popups.  I mean, it's all I can do to fold the cuts in the right direction.  You know what I mean?  That's why I'm FLOORED by this new software.  It's something very different and new for the crafting community and it's not too hard to use.  YAY to that.  As a matter of fact, I got it yesterday and I made this card today.  Well, I made it late last night but I cut it out today.  Whatever.  LOL!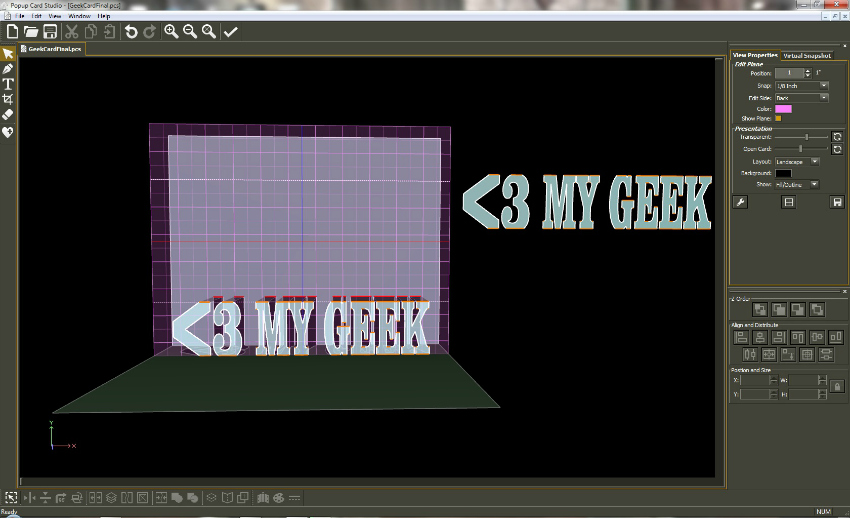 It looks a little complicated upon first view but I watched half of the first video that the "Learning Center" linked to and I was able to make this.  Frankly, if I'd given it a little more thought, I could have come up with a much more intricate and amazing card.  I was just thinking about Valentine's Day and how much I love my computer talented husband and I made this.  (insert beaming smiley face here, lol)  Plus, seriously…who's the geek?  I did <3 for a heart.  (I also took time to take this photo while shopping so…you call it.)
Also, I pretended I was in Tron while I created.  Tron reference=Geek forever, clearly.  When I wasn't "tronning", I was simply amazed that I had just made my first few paper tabs that would hold up my first two characters.  So cool!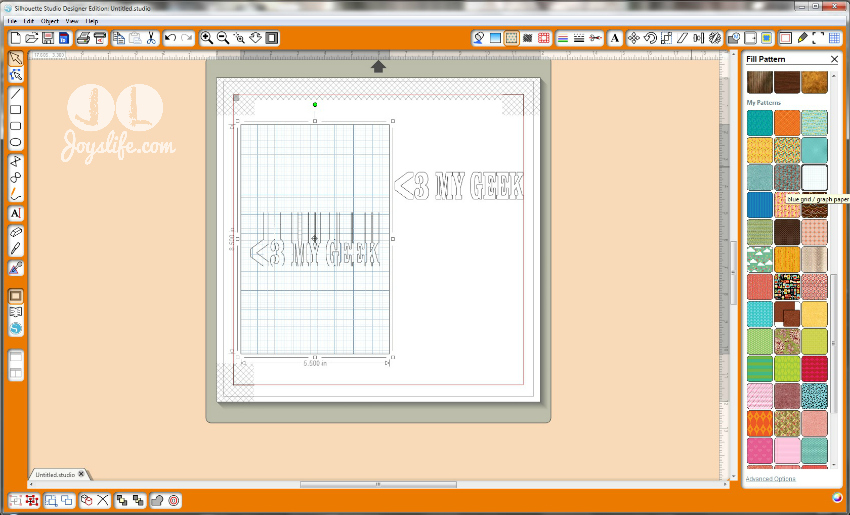 I saved the file as an .svg and imported it into my Silhouette Studio software.  You can also import it into Make The Cut or any software that allows .svg imports.  This software is made by the creator of Make The Cut.  I did have to ungroup, release compound paths, do some more ungrouping and then regroup but honestly, it's nothing that I don't usually do when importing files.
I used print fill and color fill to create the grid paper background for my card and the pink color for my letters.  Here's how to use fill color and how to use fill pattern.  I chose the "cut" function when it was time to print and cut.  Here's how to print & cut with the Silhouette Cameo.
Isn't that cool already?  Hey, if you need any Silhouette help be sure to check the drop down menu at the top of this page.  Look under "Die Cut Machines" then "Silhouette Cameo".  You'll find all the tutorials there.
Woo hoo!  Here they are…my first popped up pieces!
This is the perfect time to use a glue pen.  The glue comes out narrow enough to not make a mess.  I'm using the Martha Stewart ballpoint-tip glue pen.
The card really becomes complete after you adhere it to another piece of folded cardstock.  Then, you're all done!  I think this is one of the coolest things I've tried in a long time.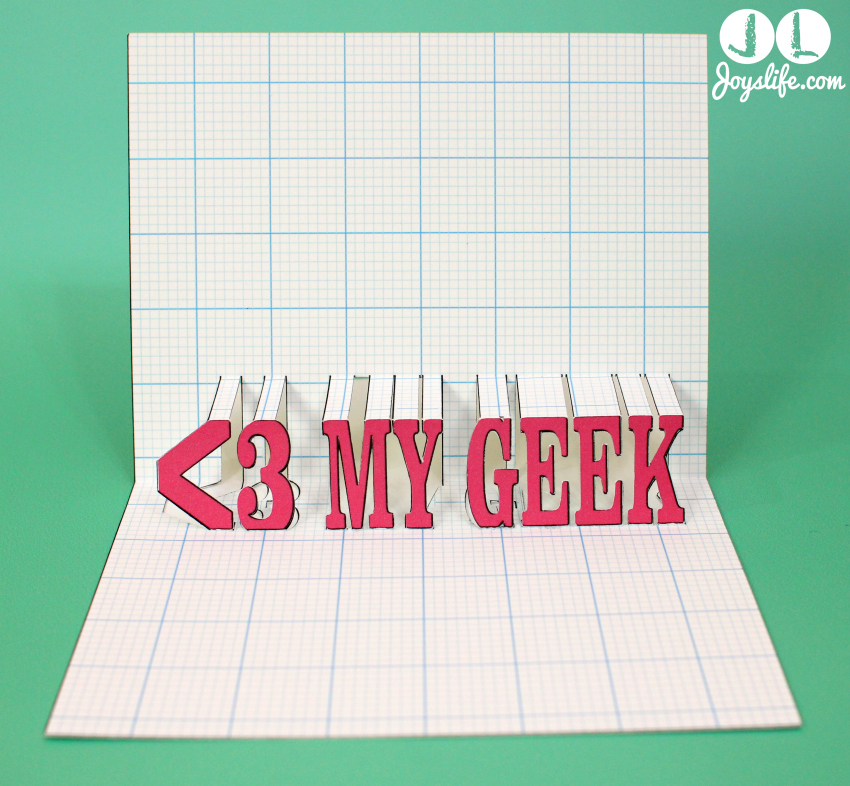 Happy Crafting!!