Valentines Day Card with Epiphany Crafts using Silhouette Cameo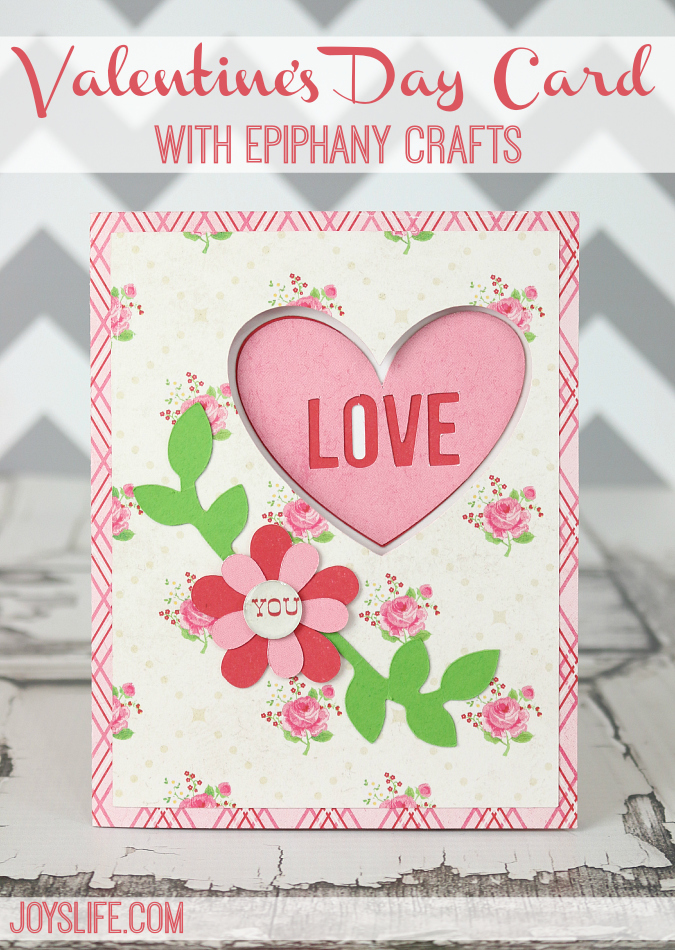 Hi friends!  I hope you had a great Christmas break!  I enjoyed being with my family and relaxing.  I'm about to tackle rearranging my craft room, which I really don't want to to do.  Truth.  However, I know I'm going to love it when I'm finally finished.  In the meantime, I'm looking ahead to Valentine's day already!  (Probably just so I can keep from craft room cleaning and organizing.  LOL!)  I made this card for my Mom using the "Love Heart Card" which is one of the 9 cards included in the Five Minute Cards svg kit by SVGCuts.
I cut everything out using the Silhouette Cameo 2.  Want to know more about the Cameo 2?  Here's a post comparing it to the original Cameo.  I'm using the Echo Park Love Story paper for this card.  It's been out for a while so it might be hard to find.  Yesterday, I bought this new release Valentine's Day paper by Echo Park called Lucky in Love.  UPS just delivered my order and I really like that paper.  I also got Hugs & Kisses by Simple Stories.  I love Simple Stories paper!  I just found that brand last summer.  I don't know where I've been.  It's super nice.
I used my Xyron 510 to help me stick the main pieces together.  It makes assembling the card go super fast.
I used Epiphany Crafts Shape Studio Round 14 tool to punch out the word "YOU" from some of the paper.
I layered a Round 14 Bubble Cap over the word.  I think the cap helps the eye focus on the word "You" which really pulls together the card making it say, "Love You".  It's a great quick card that would be easy to make a bunch of if you needed a bunch of them.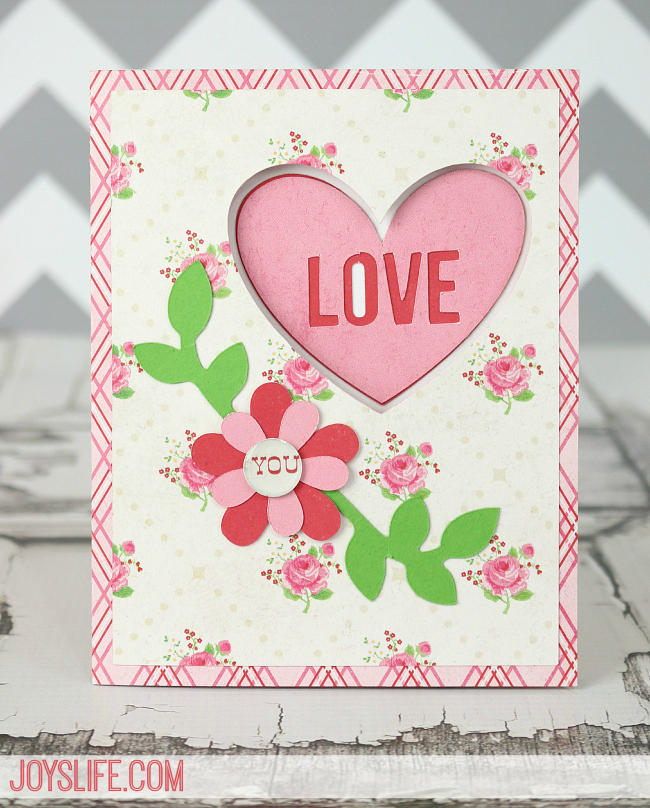 If you aren't familiar with Epiphany Crafts products, I hope you'll go take a look at them.  I just agreed to extend my design team term with them because I'm such a fan of the product.  Here are some other things I've made with Epiphany Crafts tools.