Adorable Lettering Delights Elephant Bag and Peanut Brittle Recipe
I hardly know what to tell you about first!  This cute and useful bag or the peanut brittle?  It's a tough one.  Well, let's talk about the bag then I'll tell you about the food!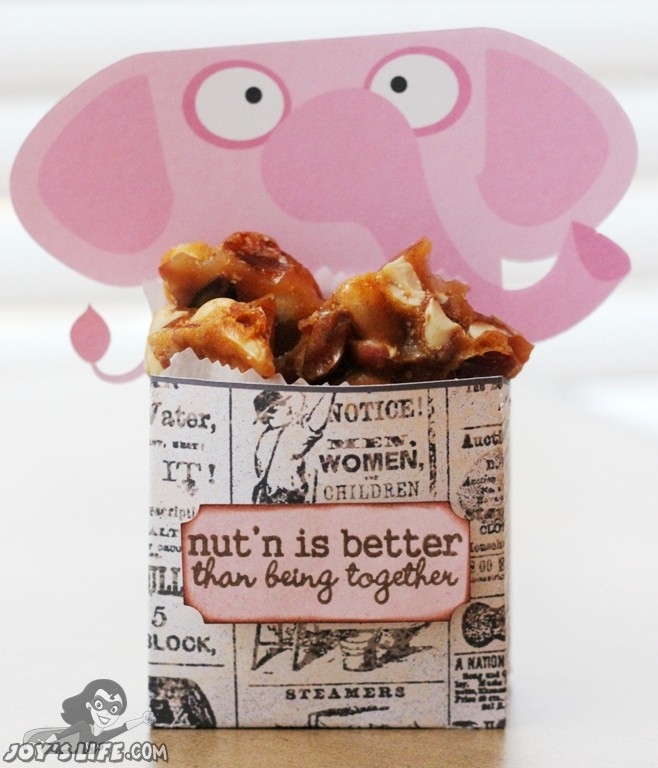 I used the Animal Boxes & Bags file from Lettering Delights, along with my Silhouette Cameo, to create both the bag and that funny elephant.  Next, I added newspaper print from their Widgets & What-nots paper pack to the bag by using "pattern fill".  Want to know how to use "pattern fill" in the Silhouette software?  Click here.  To fill using color, click here.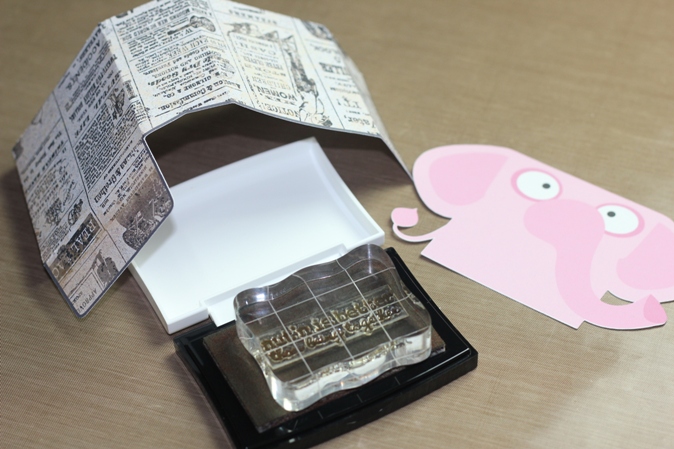 I fit the box and the elephant on one sheet of 8-1/2″ x 11″ cardstock, printed it on my printer and cut it using the Silhouette's print and cut feature.  I folded the box at the score lines.  It has a flap that can be bent down a bit but I left it up so I could attach the elephant.  I glued everything using my ATG gun.
I'm using the Joy's Life It's All Fall Puns stamp set along with VersaFine ink in Vintage Sepia.  I have such a love of die cut machines, rivaled only by my obsession with paper punches.  This one is Photo Labels by EK Success.
  I added the stamped saying to the box and gave it some dimension by using some big fat pop dots.  I love those things!
To protect the project from the peanut brittle and to make sure it didn't stick to the paper and get all yucky, I added some wax paper.  I did that little trick that I showed you back here…cut it with decorative scissors.  It adds such a nice touch and it only takes a second.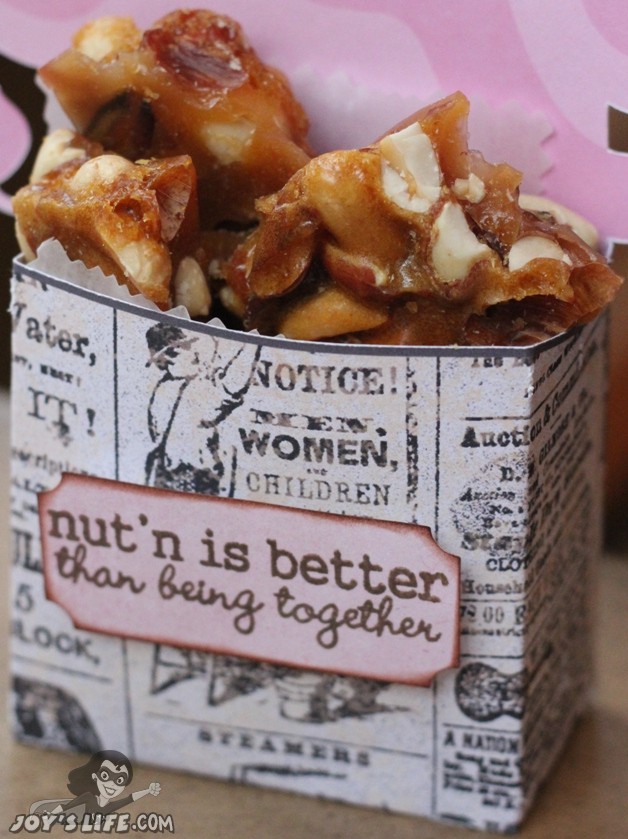 Currently, I've eaten enough peanut brittle to worry any dentist but also make him start counting all the money he's going to make off of me. LOL! My husband used this great recipe that I found on Food.com and made the peanut brittle. It was his first time ever making candy! He did such a good job! YAY BABE!! You ROCK! … and I need to make a dentist appt. LOL!
I hope you enjoyed this post…now I can eat it!
Sometimes you feel like a nut…sometimes you…turn them into candy!