Delicious & Easy Zucchini Fritters Recipe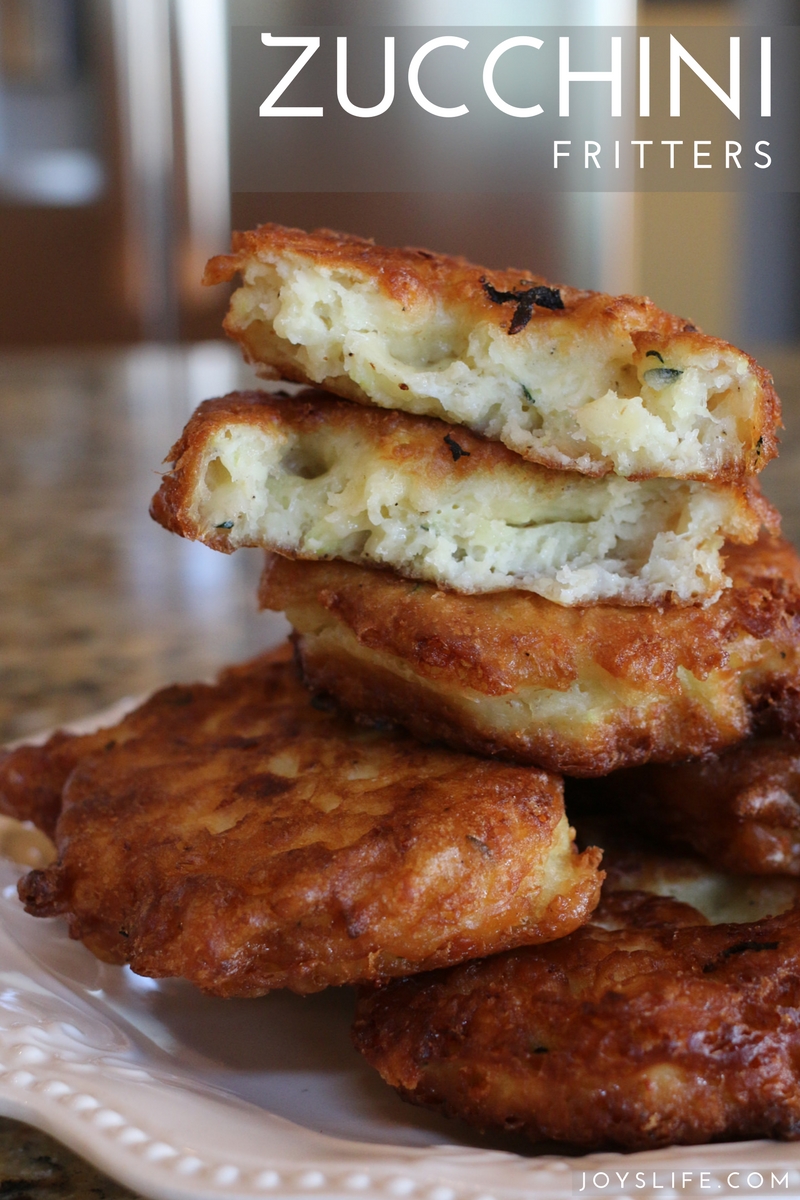 I'm obsessed with zucchini.  Its versatility amazes me.  It's so cool that it can act as noodles, be part of bread, be fried, baked or eaten raw.  We hollowed some out and created stuffed zucchini as a main dish.  We put it in our salads.  I adore it.  That being said, this is the last one from our garden!  Sad!  I didn't want it to go to waste, so I used every bit of it today making two loaves of zucchini bread and these delicious zucchini fritters.  You will love these AND they are EASY to make!
Let's Make Zucchini Fritters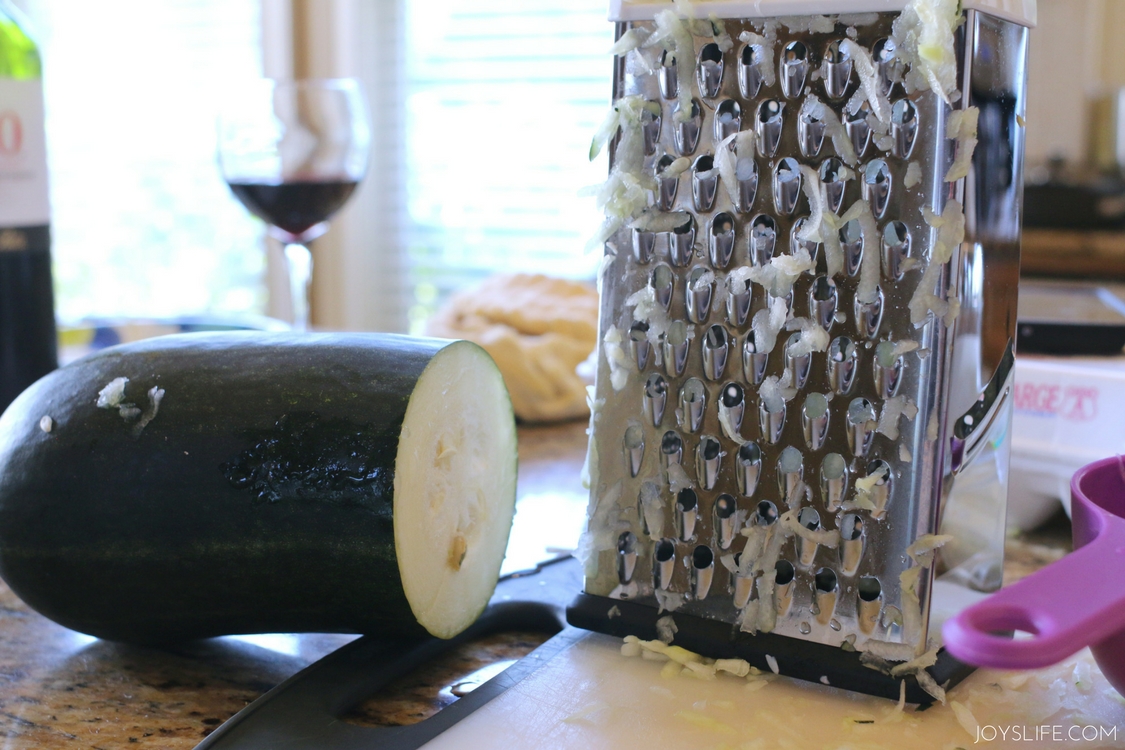 Look how big that zucchini is.  That's a third of it.  Huge.
Use a grater and grate your zucchini.  I like this grater.  My last one was cheaply made and dented in the middle.  This one has been a trooper since 2009.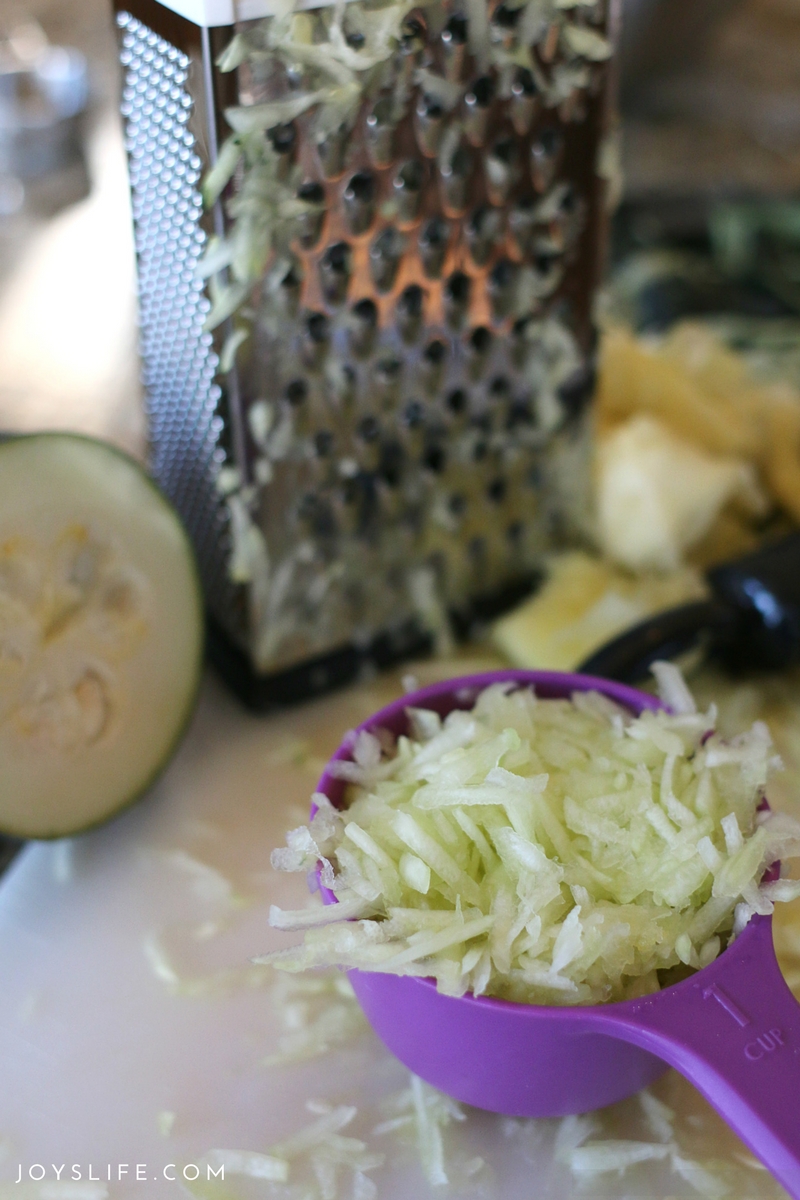 You'll need a cup of shredded zucchini … or two if you double this.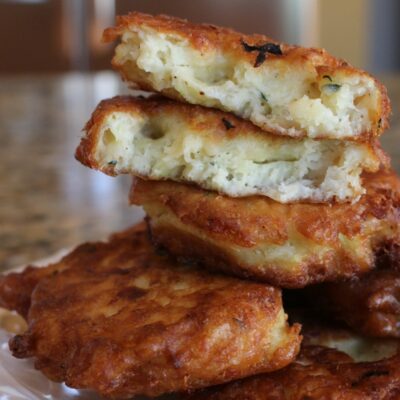 Delicious & Easy Zucchini Fritters
Recipe from Merlot - Food.com Recipe 245944
Print Recipe
Share by Email
Share on Facebook
Share on Twitter
Pin Recipe
Ingredients
1/2

cup

Bisquick

1/4

cup

shredded mozzarella cheese or 1/4 cup shredded cheddar cheese

2

tablespoons

chopped onions

1

egg

beaten

salt and pepper

to taste

1

cup

coarsely shredded zucchini
Instructions
Mix the first 5 ingredients together.

Next, mix in the shredded zucchini.

Drop by spoonful into butter or cooking oil.

Fry until golden brown on both sides.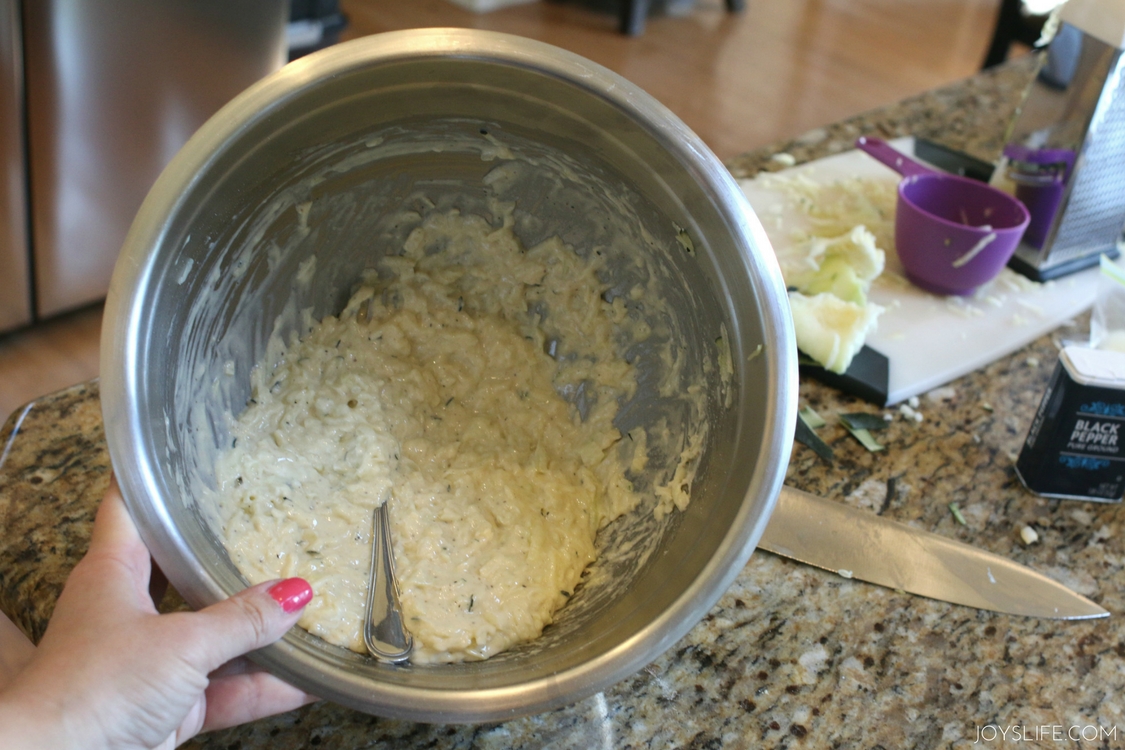 Mix the first 5 ingredients and then mix in the shredded zucchini.  I'm using white cheddar cheese.  That's how I always make these and they're so good that I'll probably never try it with mozzarella.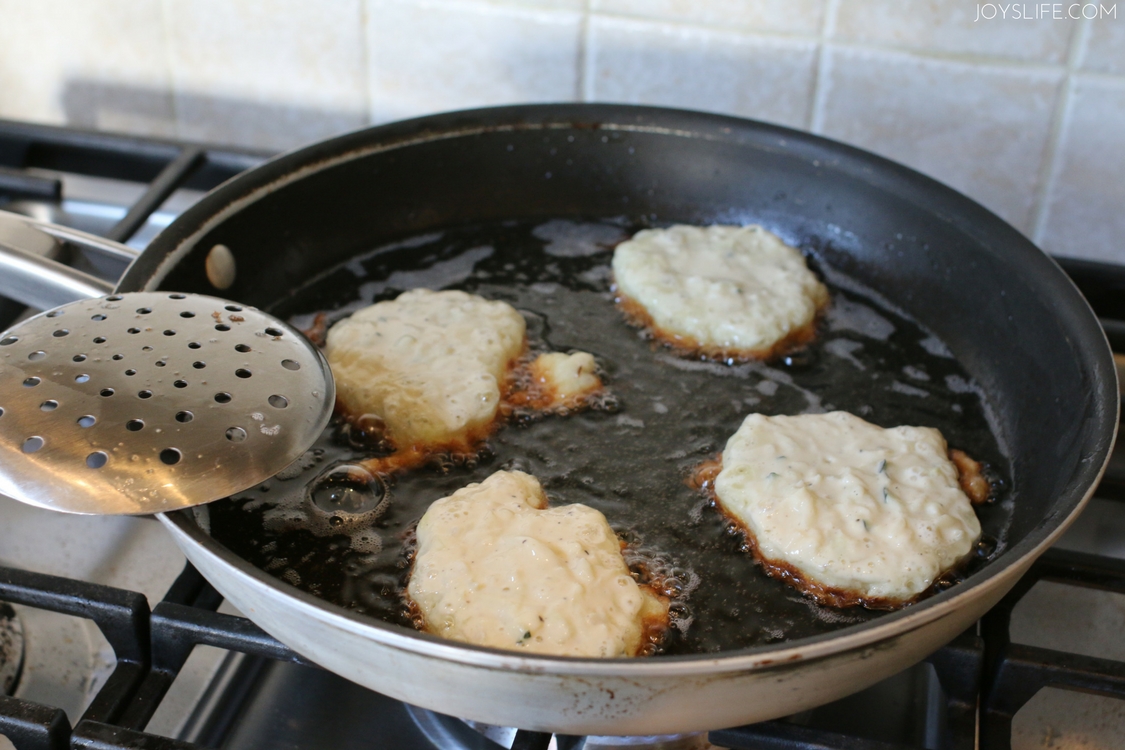 Add oil to a pan and fry each side until they are golden brown.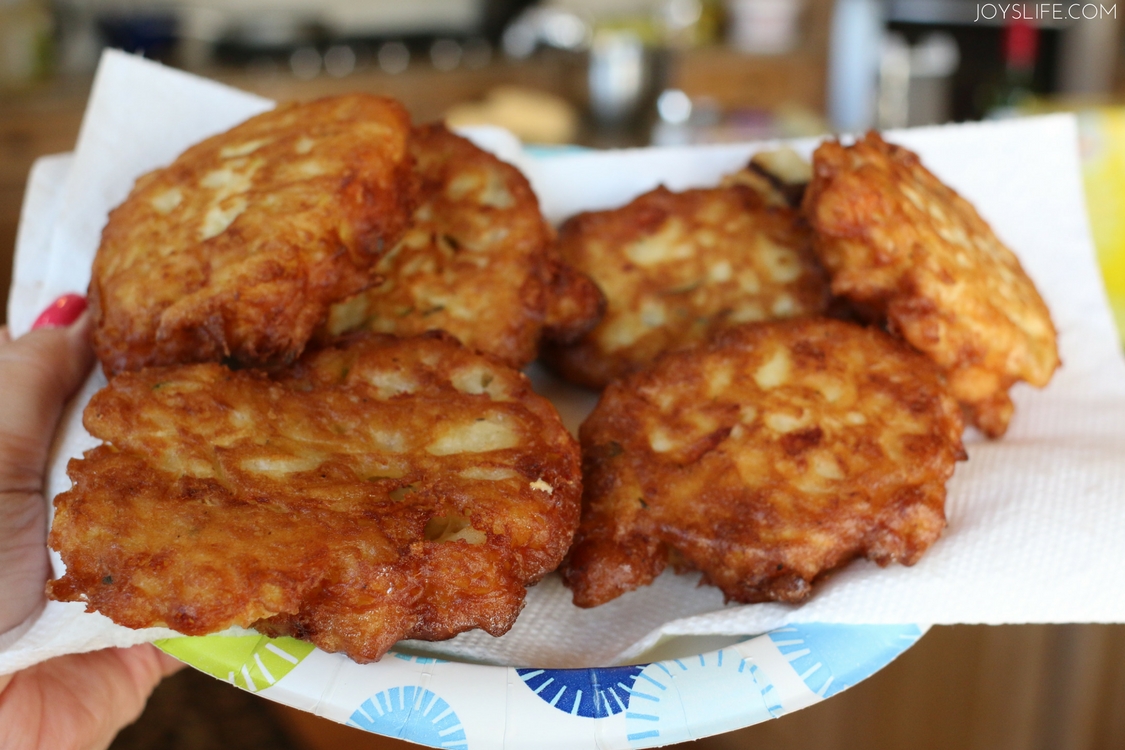 Perfect!
When I take each fritter out of the oil, I place them on a paper plate with a few paper towels on it so some of the grease can drain off.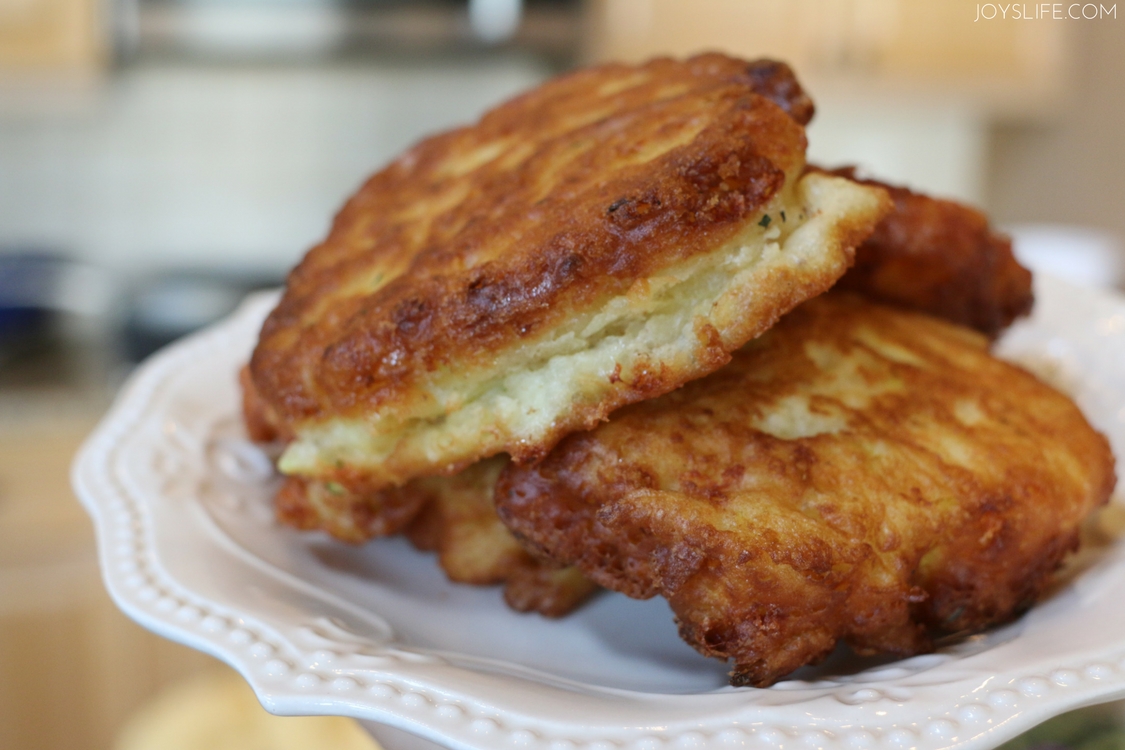 Aren't they pretty?  They taste amazing.
I couldn't wait.  The cook should always test the product…even several times.  LOL!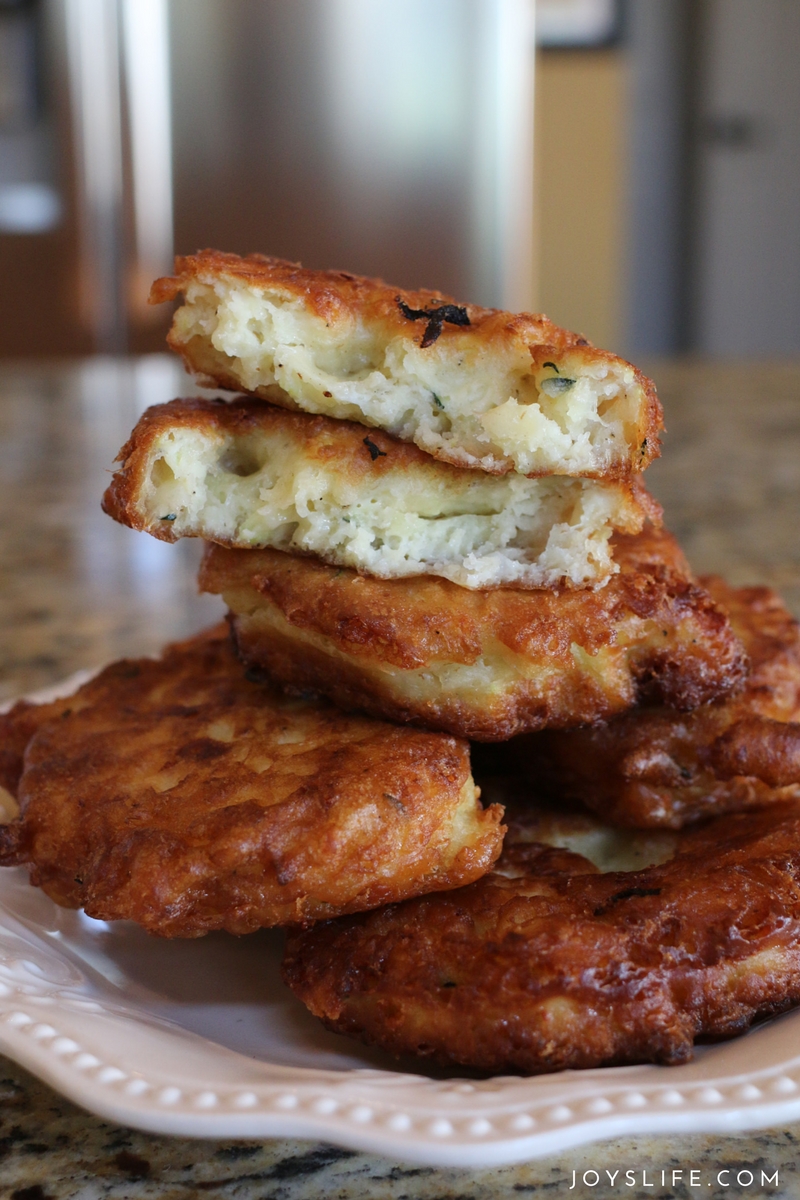 I hope you enjoy these as much as we do!
Happy Cooking!