Easy Print Cut Birthday Bee Gift Bag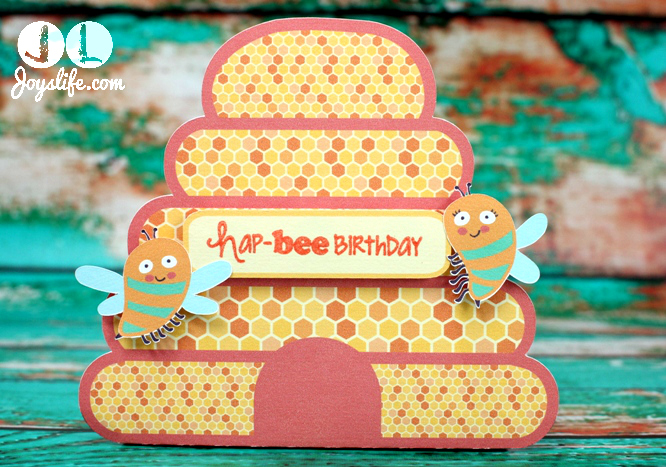 Need a birthday bag for a small treat?  This one is fast, easy and un BEE lieveably cute!  I'm using the Bees Knees files from Lettering Delights to help me make this fast.
What I really like about this project is that it can either be created using your choice of cardstock or you can just do a print and cut.  I was in a hurry for a little bag, so that's what I did.  I'm using the Silhouette Cameo to create this project.  I used the Bees Knees paper pack to fill the image of the hive with that cute hexagon print.
Here's how to fill and adjust patterns in the Silhouette Software, here's how to fill with color.
First you print, then you cut.  To print, I use a Canon PIXMA Pro9000 Mark II inkjet printer.  It prints standard sizes as well as 12×12.  There's a newer model of my printer out now.  I'm sure it's just as good or better.  I highly recommend a printer from this brand and particular style.  I've had mine for several years and it's been great!
I'm using the Joy's Life Punny Animals stamp set.
Be sure to check out the bundle deals for extra savings!
This bag is easy to put together.  Simply fold and glue.  Really, really easy.  YAY!  I fat pop dotted the little sign that I made, which I created using basic shapes and filling the color.  I printed out a bunch of them in case I messed up…which I did.  LOL!  The bees are also fat pop dotted.  I used my Scotch ATG gun to glue the sides of the bag.
I decided not to add the handle that came with the design, or any other kind of handle for that matter.  I'm a rebel.  LOL!  I just liked it this way.  I handed the gift off just like this.  Adorbs.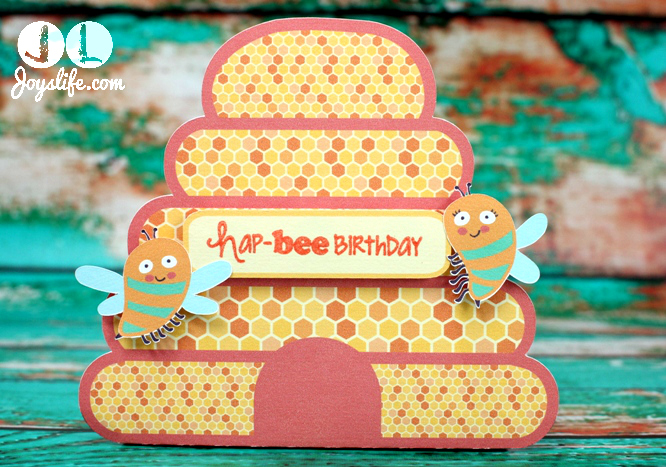 I hope your day is aBUZZ with crafty fun!